Crack Open a Tinnie & Get Ready To Sway, Guantanamo Baywatch Are 'Straya Bound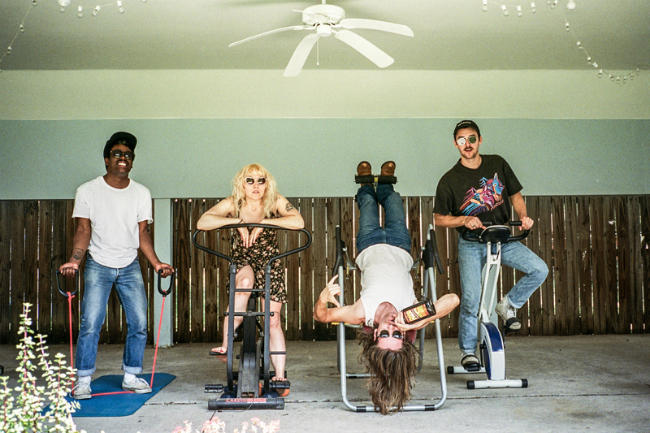 Portland surf rockers Guantanamo Baywatch are making their way down under for a string of East Coast shows this September and October. With the recent addition of a fourth member, Guantanamo Baywatch promise their new expanded lineup will treat Aussie fans to an even more wild experience than their last visit.
Since their last visit to Australia, the quartet have released their sophomore album "Darling… It's Too Late", co-headlined a US tour with Aussie rockers The Gooch Palms, and even headed to the other side of the world with a European Tour. 
The Portlandians will be headed to most major East Coast destinations including stops at Byron Bay, Ballarat, and appearances at Sounds of The Suburbs and Chopped Festivals.
The loveable rockers are known for their tight live sound and sun-drenched hits featuring jangly guitars and infectious drum beats that are perfect to get yourself in the summer mood and shrugging off your winter blues. Their song Too Late features some serious west-coast rock vibes merged with 1960's style guitar licks and harmonies that audiences around the globe are coming to love.
Tickets for their shows are on sale now, so make sure you check out their artsy video for Too Late and their Aussie tour dates below!
If you're liking what you're reading add AAA Backstage on Snapchat [aaa-backstage] and follow us on Instagram [@aaabackstage]
Guantanamo Baywatch Australian Tour 2016
FRI 23 SEPT
The Foundry, Brisbane
SAT 24 SEPT
The Great Northern, Byron Bay
SUN 25 SEPT
Sounds of The Suburbs, Sydney
SUN 25 SEPT
Frankies Pizza, Sydney
THUR 29 SEPT
The Easter, Ballarat
FRI 30 SEPT
Yah Yah's, Melbourne
SAT 1 OCT
Chopped Festival, Newstead
SUN 2 OCT
The Bridge Hotel, Castlemaine
Get Brisbane tickets HERE and Melbourne tickets HERE
Other venues have tickets at the door…