The Creases Have Had A Gutful Of Brisbane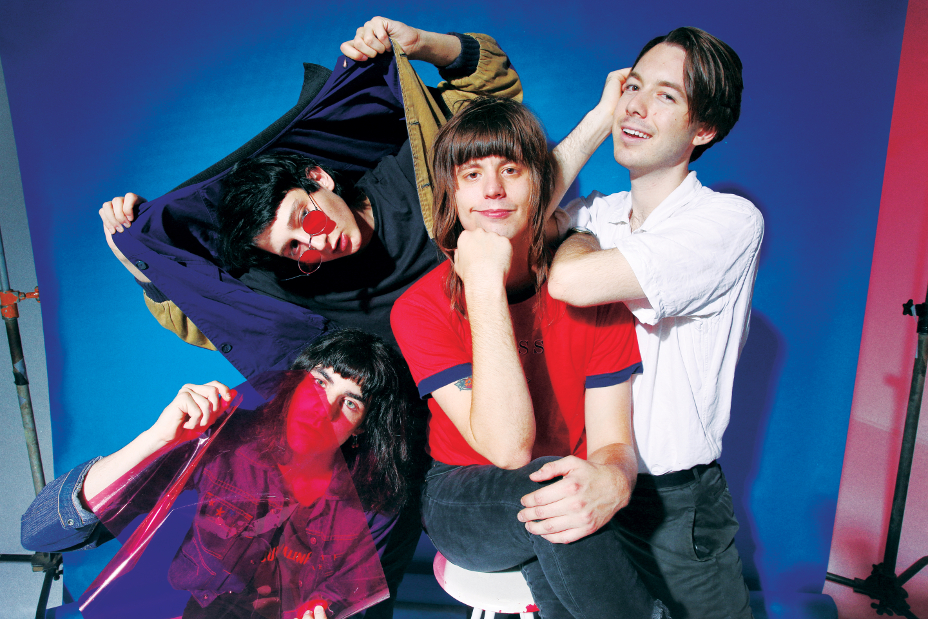 Brisbane indie rockers The Creases have been around the block a few times. They know the local scene pretty well, and from run ins with the authorities to knowing where to pick up a good greasy burger, they've seen it all. Before Bad//Dreems head out on their national Gutful tour with special guests The Creases, with the tour kicking off in The Creases hometown of Brisbane, they catch up with them to find out 5 things they've had a Gutful of and 5 things to get a Gutful of in Brissie!
5 Things About Brisbane They've Had A Gutful Of:
The recent 'no shots after midnight' law. Didn't really know how bad we wanted them til they were gone.
The man-made Southbank 'Streets Beach'. Too many bandaids.
Not being let into Ric's Bar.
The smoking police around Fortitude Valley. FYI They love busting outer-state bands who have no idea about the smoking zones up here especially.
Our UberEATS range compared to Sydney & Melbourne.
In the interests of journalistic balance, we asked Brisbane for comment, but as a geographical and social concept, the city was unable to return our emails. So we instead asked The Creases to go into bat for the city they came from as well.
5 Things To Get A Gutful Of In Brisbane:
The Citycat; a very underrated form of transport.
Cloudland's salsa dancing. A must do for BigSound especially.
Lucky Egg, the best damn fried chicken in the southern hemisphere.
Private room karaoke at Wagaya Japanese where we shot a bit of our Everybody Knows music video earlier this year. You can order drinks and food off a touch screen, which is dangerously easy and fast. We learned the hard way.
Mt Coot-tha Botanical Gardens – Every Brisbane band's favourite place for press photos.
If you're in the fine city of Brisbane on Thu 8 June, and have either gotten all over this gutful list, or haven't, make sure to get to Woolly Mammoth when both The Creases and Bad//Dreems take the stage!
Check out the Wagaya-filmed video for the Creases' Everybody Knows, the tinnie-sinking clip for Bad//Dreems' Feeling Remains and the other tour dates, below!
Bad//Dreems 'Gutful' Tour w/ The Creases
THU 08 JUN
Woolly Mammoth, Brisbane
FRI 09 JUN
The Metro, Sydney
SAT 10 JUN
The Corner Hotel, Melbourne
FRI 16 JUN
Badlands, Perth
SAT 17 JUN
The Gov, Adelaide
Get Tickets HERE