Crooked Colours Knock It Out Of The Park With New Single & Video, 'Come Back To You'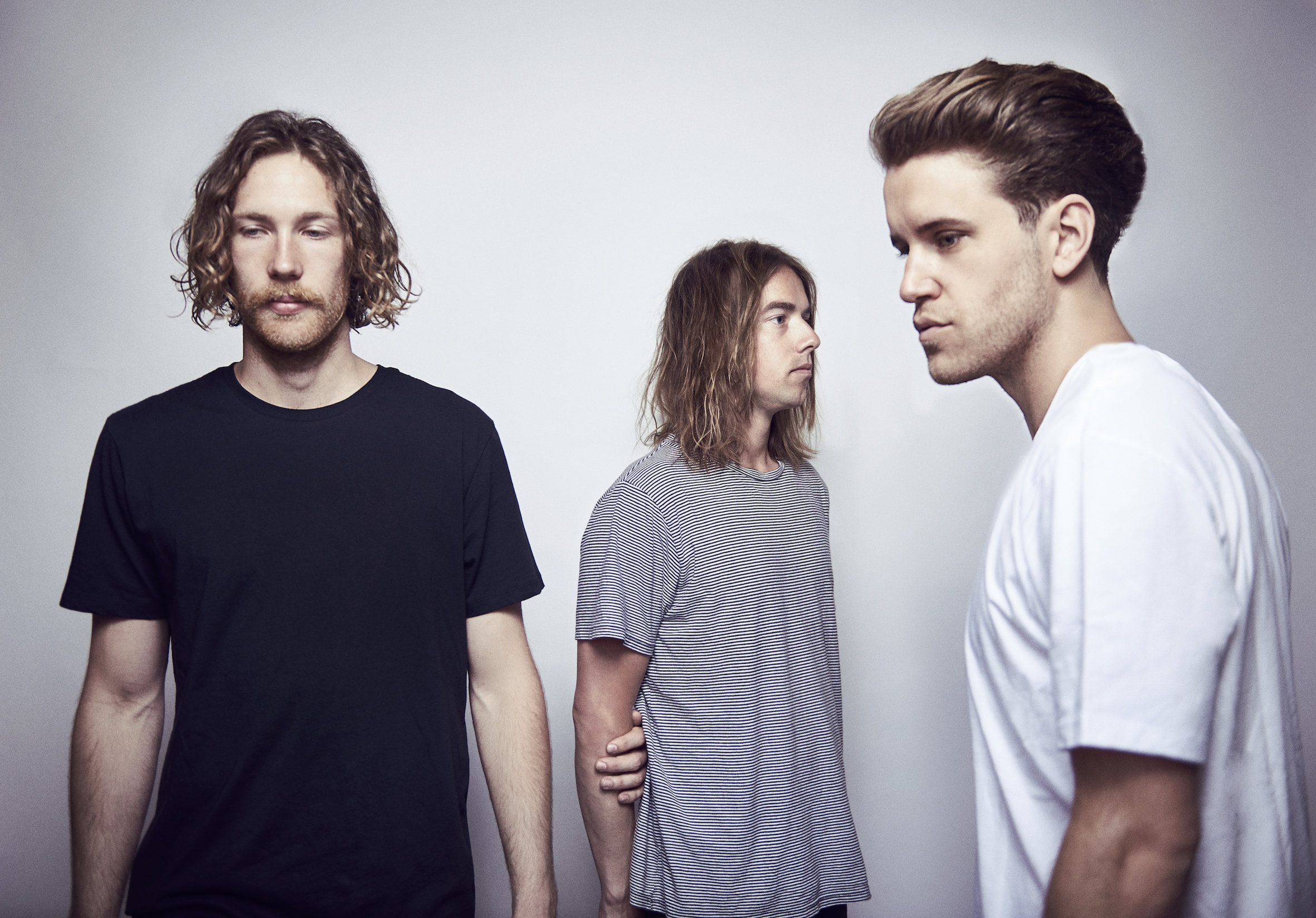 It's all coming up Crooked Colours! Having released their masterful debut album earlier this year and currently on tour playing sold out shows around the country, the three-piece are striking while the iron is ever so hot with a video release for their new single, Come Back To You.
'Vera', the group's long-awaited debut album, which peaked at #14 on the ARIA charts upon release, is an intrinsic sonic approach to minimal dance music tapped with experimental indie-rock vibes that is a enchanting listen from beginning to end. Riddled with singles, including new jam Come Back To You, 'Vera' places Crooked Colours on the map for future Australian dance music to come.
The video, directed by J. A. Moreno—who's previously worked with Alison Wonderland—and produced by KILL THE FILM, uses the bright lights of Barcelona as the incredible backdrop. Highly stylised and beautifully shot, the brisk film clip is a stunning accompaniment to Crooked Colours' polished electronic beats.
Get onboard the Crooked Colours hype while it's fresh by scoping the video for Come Back To You below and the band's tour dates.
Crooked Colours Live Dates
FRI 4 AUG
Karova Lounge, Ballarat
SAT 5 AUG
Corner Hotel, Melbourne
SUN 6 AUG
Corner Hotel, Melbourne
THURS 10 AUG
Oxford Art Factory, Sydney
FRI 11 AUG
Oxford Art Factory, Sydney
SAT 12 AUG
Woolly Mammoth, Brisbane
THURS 17 AUG
Fat Controller, Adelaide
FRI 18 AUG
Jack Rabbit Slims, Perth
SAT 19 AUG
Mr Lonely, Fremantle
SAT 30 SEPT
Yours and Owls, Wollongong
SAT 4 NOV
This That, Newcastle
SAT 25 NOV
Spilt Milk, Canberra
TICKETS