Crooked Colours Take Us Another Step Closer To Album Number 3 With, 'Holiday'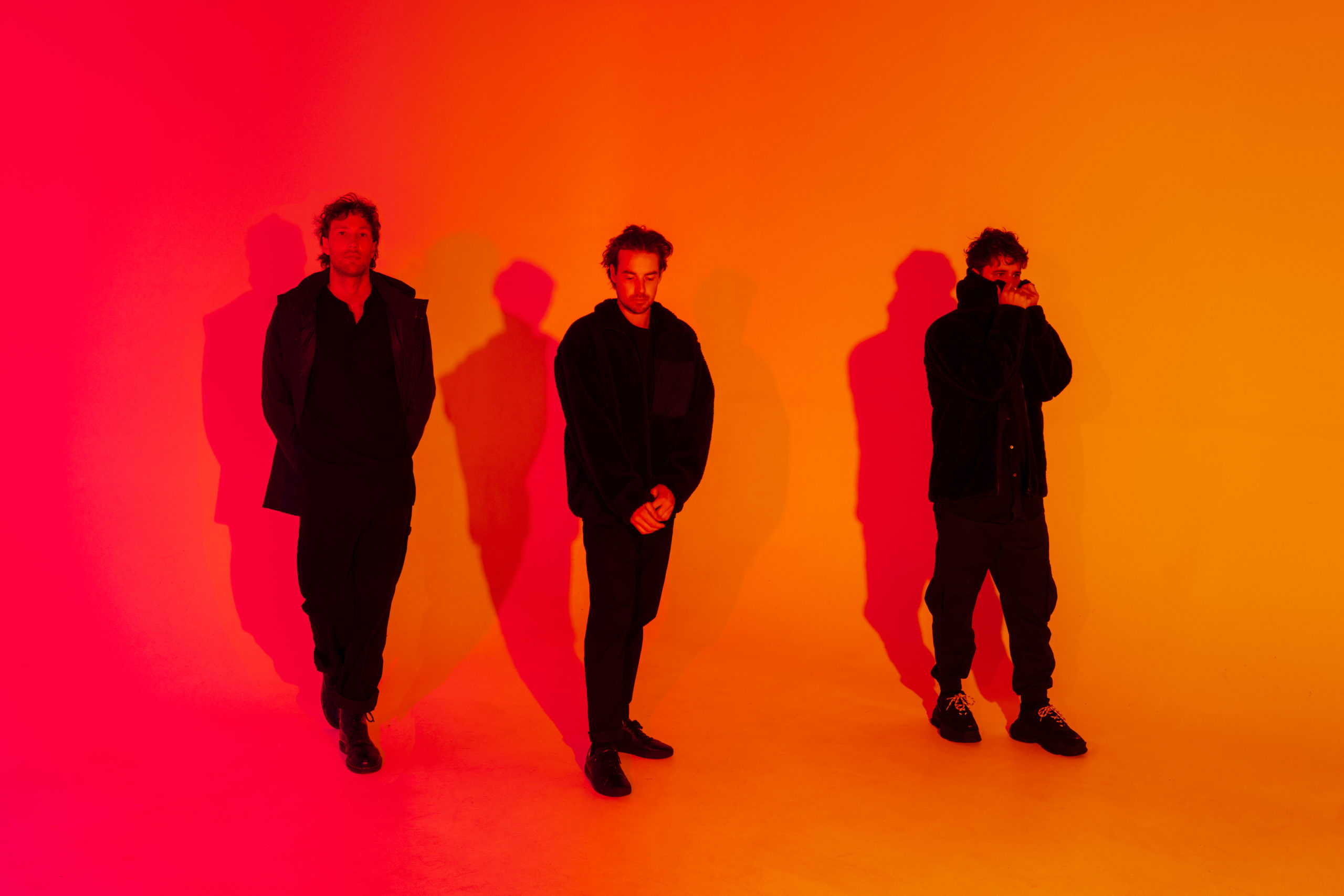 Australian indie-dance legends and AAA faves, Crooked Colours have delivered a brand new sundrenched single, Holiday. Another step towards their forthcoming album, Tomorrows which is set for release on September 23 which we can't fucking wait for!
Holiday carries that signature sound we've come to expect from Crooked Colours, rich synth work, bopping bass and frontman Phil Sabbers instantly recognizable vocal delivery. Release after release the boys have raised the bar with their incredible production and knack for making dance floor-ready hits.
The much-anticipated album, Tomorrows will no doubt be the band's best work to date, with a slew of successful singles already released we're sure the album will be one of the best this year.
"This was an album created during very testing times for us as a group. We started the writing process coming off the back of really great momentum following the success of our sophomore record Langata. With solid progress overseas after a run of international tours and festivals, we inked a deal with Atlantic Records and had everything mapped out when the rug was pulled from underneath us as the reality of the pandemic hit. We have always generated so much inspiration from performing live to our fans so we worried how this record may translate without having that energy to draw from.  We bunkered down in our studio in Fremantle and focused on what we could control and that was writing and recording as much music as we could. It became a long process for us as we battled with the reality around us, not knowing what lay ahead while maintaining a creative output.
"The title track 'Tomorrows' and the songs we ended up collating for this record are a reflection of us as a group, coming to terms with how much the landscape had changed. We realised how hard we had been pushing ourselves in pursuit of tomorrow's success without taking a moment to appreciate how far we had come. We also didn't want to dwell on the hand we had been dealt and try to include a message of hope into these songs. As much as Tomorrows is a statement on what had been driving us in the past it is also us saying that we are looking forward to what is coming in the future and moving past this difficult period in our lives. From a personal level we have grown a lot while writing this record and we couldn't be more proud of what we have created. Musicians, creatives and everyone have been through a lot over the past three years. This album is to let all of our fans, friends and family who have helped us know that we are still here, we are fighting and we are really looking forward to what's coming tomorrow." – Crooked Colours.
Crooked Colours will celebrate Tomorrows with an epic world tour. Heading to Australia this September – the trio will be hitting up the Enmore Theatre in Sydney, The Fortitude Music Hall in Brisbane, Forum in Melbourne, and Fremantle Arts Centre in Perth. North American headline dates get underway September 22 at Austin, TX's Scoot Inn and then continue through October. For complete details and ticket information, please visit www.crookedcoloursmusic.com.
Crooked Colours' new single 'Holiday' is out now, with the forthcoming album Tomorrows due out on Friday 23rd September 2022, via Sweat It Out.\
CROOKED COLOURS: NATIONAL TOUR
Supported by Pacific Avenue & Kinder
For more info, visti:  https://www.crookedcoloursmusic.com/
THU 1ST SEPT, ENMORE THEATRE, SYDNEY
FRI 2ND SEPT, THE FORTITUDE MUSIC HALL, BRISBANE
SAT 3RD SEPTEMBER, THE FORUM THEATRE, MELBOURNE
SAT 10TH SEPT, FREMANTLE ARTS CENTRE, PERTH