Daemon Pyre Release Intense Single & Shows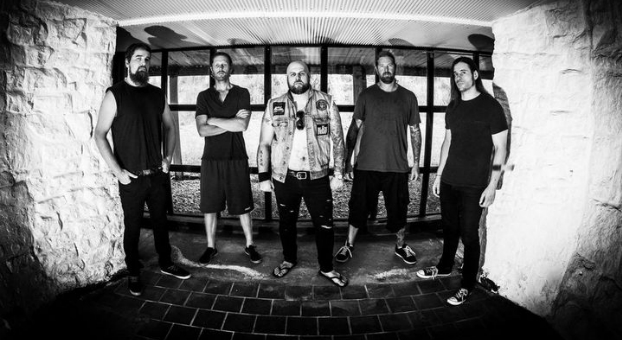 Sydney metal outfit Daemon Pyre have released an intense performance music video for their latest single Darkened Perceptions, featuring Jason Pepiatt from Psycroptic. The song is lifted from their self-titled debut album, released early last year, which received plenty of praise in Australia, Europe, and America.
The song is a really brutal piece with no sections showing any room for sympathy. The melodic lead guitar soars over the simplistic but heavy rhythm chords and relaxed bassline. The drummer's double kicks pound hard throughout the song, as frontman Sam Rilatt's growls seems to constantly be in your face (in a good way). Head-banging is a must to this song!
The music video features live footage from the outfit's two recent Sydney shows at the Bald Face Stag Hotel, supporting Melbourne's King Parrot and Perth's Claim The Throne.
In addition to the music video dropping the quintet have further announced that they'll be playing some gigs in Melbourne, Sydney, and Tasmania starting in June.
Daemon Pyre Live Dates
FRI 17 JUN
The Bendigo Hotel, Melbourne (Supporting Hollow World)
SAT 9 JUL
The Factory Floor, Sydney (Supporting Jack The Stripper)
FRI 12 AUG
The Royal Oak, Launceston
SAT 13 AUG
The Brisbane Hotel, Hobart
Grab Tickets at the Door!