Days Like These Shine at The Brightside for 'Wide Awake' Release Show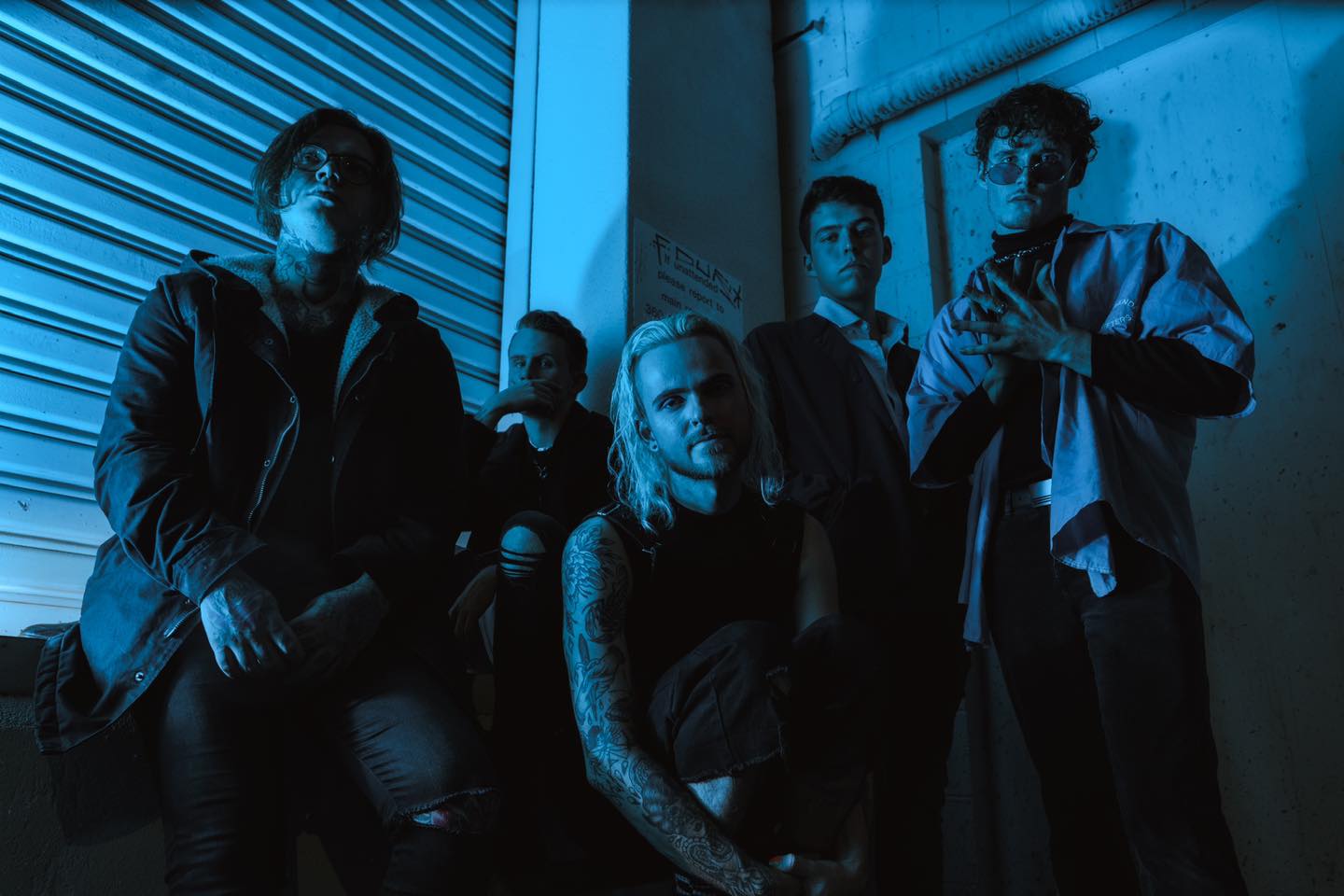 To say that Brisbane melodic hardcore act Days Like These have been working hard to get their name cemented into the local scene in recent years would be an understatement. The sold out release show for their new EP Wide Awake on Thursday 27 May at Brisbane's home of punk, The Brightside, confirmed their title as the city's biggest emerging heavy band. With the addition of new members and their debut EP released 14 May, Days Like These delivered an unforgettable set supported by Nervous Light, Deadnerve and Sydney's Inertia.
The night began with new emo punk lads Nervous Light in their killer first full-band performance to a decent turnout. Lo-fi trap backing tracks with vocal samples contrasted the ringing guitars and crashing drums to create a unique experimental sound that translated smoothly in a live setting. Lush vocals and rough screams blended with soft harmonies made the band a cohesive melodic machine that passionately sang relatable lyrics in provocative verses and catchy hooks. Nervous Light warmed the crowd up with a heartbreakingly loveable charm before finishing with huge gloomy single Haunt.
Next up was metalcore five-piece Deadnerve to shift gears into dangerous speeds with blistering ferocity. Growling lows and frantic highs cut through the eerie clean vocals and ominous backing tracks in an assault of pure energy. Djenty chugs and sweeping bass drops quickly got the crowd moving in halftime to vicious verses and brutal breakdowns. Deadnerve surprised with a death metal rendition of System of a Down's Needlesbefore unleashing their latest single Iceman with the help of a few punters who grabbed the mic and screamed the words from the pit of their souls.
Everyone was eager to catch post-hardcore outfit Inertia, who drove ten hours from Sydney to return the favour of supporting their friends, for their first time performing in Brisbane. The band began with delicate singing over airy synths before bursting into soaring vocals and powerful screams. Technical guitar and bold catchy melodies were carried effortlessly to harsh breakdowns by huge riffs and chaotic drums. Fan-favourite Heavy Eyes went off before they took the crowd back to the '90s with a cover of Justin Timberlake's Cry Me a River, flexing versatile musicianship and an incredible vocal range. Warm words and fervent interaction from the crowd made Inertia feel right at home and the sentiment was reciprocated with modest gratitude.
The awaited Days Like These took to the stage before a cheering crowd in loud outfits and frontman Callen Batson with a purple band painted across his eyes – an early indication that fans were in for something different. The band launched into heavy opener Disassociate with raspy screams and drummer Noah Murphy's ethereal vocals which instantly had everyone on their feet. Upbeat grooves over synths and backing tracks between fast poppy choruses and spacious breakdowns saw the crowd singing and dancing one moment then moshing violently the next. Unpredictable glossy single Honey and heavy old favourite The Absolute were standout tracks and they followed the trend of the night with a punk version of Somebody Told Me by The Killers. Vocalist Callen concluded every song with an astonished "Holy fuck" – an accurate representation of the room's thoughts – before closing the set with instant classic Gravity.
The Wide Awake release show gave fans a chance to celebrate the new EP with the band while reliving the much-loved songs from their catalogue and getting acquainted with the incredible supporting artists. Days Like These will be hitting the road with Polaris and Deadlights for the Queensland shows of their regional Vagabond tour in June before travelling the east coast on a tour of their own in July and August.
Wide Awake is available now on all streaming platforms.