Daytime Is Young & So Are You! Exclusive Mini-Laneway for Wollongong Youth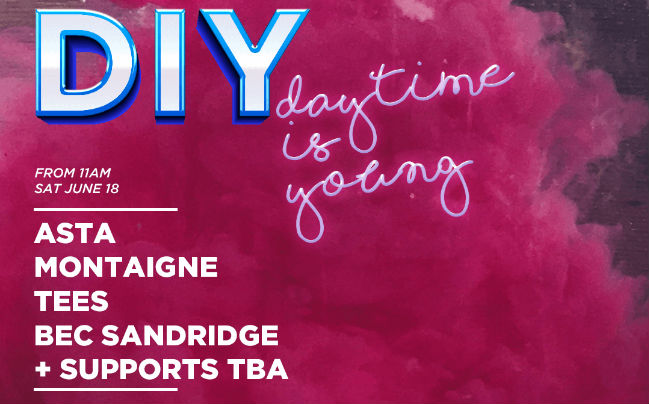 Australia's music-lovin' youth: your prayers have been answered! Thanks to Yours and Owls and Wollongong Youth Services, a new youth-based festival has hit the scene.
Presenting: Daytime Is Young!
Daytime Is Young boasts a dreamy lineup of Australia's finest young acts, with supports to be announced closer to the date. The festival is aimed at youth and youth only – a safe place for young fans to get to see some of 2016's best live acts with a little bit of something for everyone.
Leading the charge is Tasmanian songstress Asta, whose baby diva vocals and indie charm have been innately crafted for her live performance. She'll be joined by the sonorous queen of alt-pop Montaigne and house-pop outfit TEES, for anyone who enjoys a good dose of nineties nostalgia.
To top it off, Sydney songstress Bec Sandridge and her soaring vocals will get people moving, especially with new single You're A Fucking Joke.
DIY is set to take place on Saturday June 18 in the laneway behind Wollongong Youth Centre. The event will be drug and alcohol free, and will run all day from 11am. The best part? Tickets will be free to anyone aged between 12 and 24! All you have to do is RSVP to secure your spot at what is sure to be a new festival favourite!
RSVP HERE!
Your & Owls – DIY
SAT 18 JUNE
Wollongong Youth Centre, Wollongong
RSVP HERE