Deadlights Unveil Colossal Sophomore Record, 'The Uncanny Valley'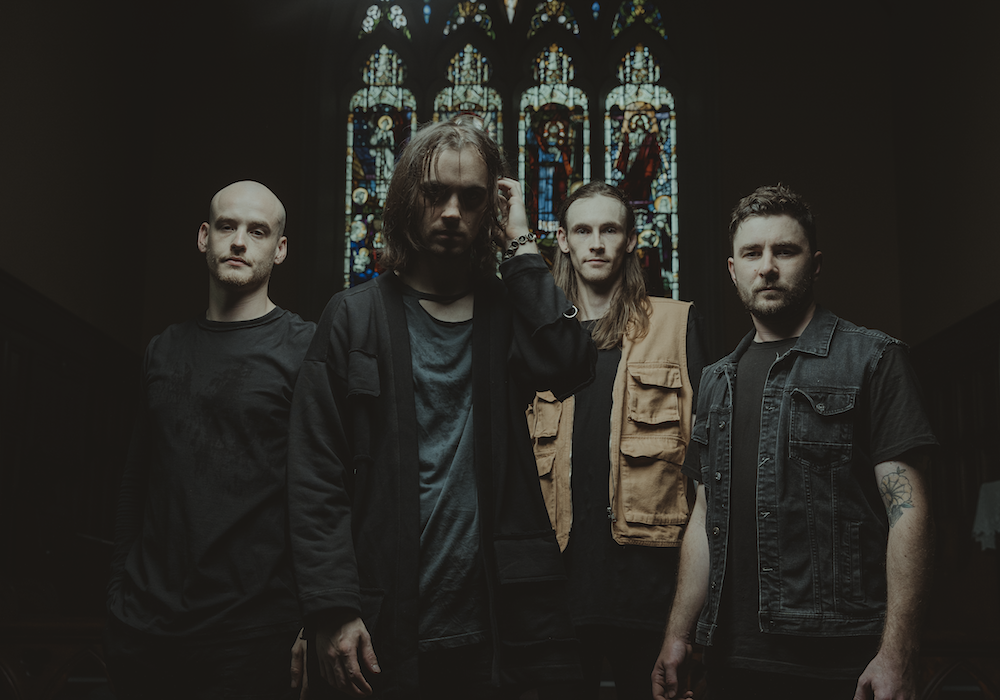 Brisbane-based post-hardcore band Deadlights have established themselves as one of Australia's most prominent heavy acts. They have shared stages with the likes of Parkway Drive, The Devil Wears Prada, Thy Art Is Murder, and Thornhill; the quarter have consistently delivered monstrous offerings for a number of years. Their sophomore record The Uncanny Valley showcases the band's immense skill and chemistry, highlighting their maturity and growth through eleven blistering tracks that comprise fundamental elements of hardcore and metal.
The record begins with the unnerving title track, setting the tone for a collection of unpredictably technical songs, before launching into focus track 'Schedule 1', with unwavering tempo and arranged polyphony making for vicious climaxes. Singles 'The King of Nowhere' and 'Born of a Lie' reintroduce the listener to what was teased earlier in the year: pure unaltered hardcore music that relents with fury and vigour.
'Contact' releases penetrating energy through its wall of sound qualities, while 'Electrodome' highlight the group's assimilation and refined rhythmic blends. What follows is a lingering message of truth and warning: '[I See The Future]' delivers poignant speech-to-text memos reminiscent to that of Radiohead's OK Computer. The short but memorable interlude makes way for 'Echo Chamber' to raise pulses with its evocative arrangements and chilling melodies, unending the record's absorbing momentum.
Recent single 'Sudden life / Sudden Death' hurls with emphatic instrumentation, dirty vocals and intricate technicalities, while penultimate track Pythia mesmerises the listener with a change of pace and text painting resonant to that of Tool. The inexorable record ends with the elegiac 'Frozen Over', an expressively touching contribution to the assortment of tracks that make up Deadlights' ruthless sophomore album. While travelling across an enormous variety of issues and subject matters, the record provides an strong experience for the listener, crowned with cutting hardcore music that emulates who Deadlights are and how far they've come.
DEADLIGHTS
UPCOMING SHOWS
Supporting Polaris
THU JUN 10 | WOOL EXCHANGE, GEELONG VIC
FRI JUN 11 | THE YORK, MT EVELYN VIC
SAT JUN 12 | PIER LIVE, FRANKSTON VIC
SUN JUN 13 | COMMERCIAL HOTEL, SOUTH MORANG VIC
WED JUN 16 | EDGE HILL TAVERN, CAIRNS QLD
THU JUN 17 | MAGNUMS, AIRLIE BEACH QLD
FRI JUN 18 | HARVEY ROAD TAVERN, GLADSTONE QLD
SAT JUN 19 | ELEVEN DIVE BAR, SUNSHINE COAST QLD
SUN JUN 20 | COOLANGATTA HOTEL, GOLD COAST QLD
WED JUN 23 | THE BASEMENT, CANBERRA ACT
THU JUN 24 | PANTHERS, PENRITH NSW
FRI JUN 25 | CAMBRIDGE HOTEL, NEWCASTLE NSW
SAT JUN 26 | UNI BAR, WOLLONGONG NSW