Delaire The Liar Unveil Their Debut EP, 'EAT YOUR OWN'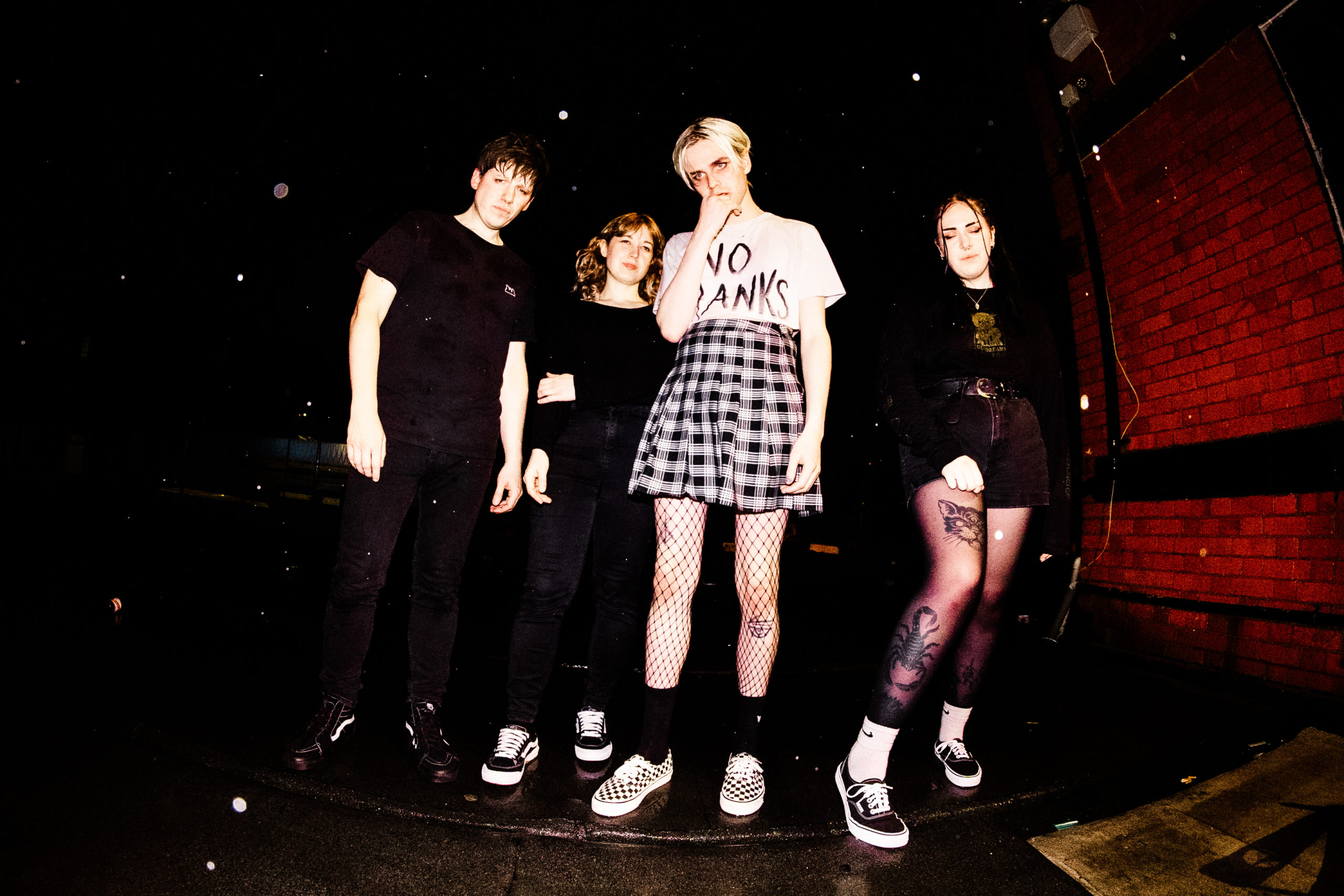 UK newcomers Delaire The Liar have released a diverse and multifaceted offering with their debut EP 'EAT YOUR OWN'. The four-piece centralise their music around the themes of morality, emotions and nature, weaponising the elements of punk rock for a brutally delivery of sincerity that invites the listener into the environment of their creations.
The introduction track 'NO ENTRY' features relentless, unfiltered melodies from the group's versatile singer Ffin Colley, over the top of melancholy piano, before 'FURNACE' continues the expressive standard with high register vocals and menacing instrumentation. Third track 'NO THANKS' explores the depths of how we treat ourselves and reach out for help, with underlayers of primeval guitars and ornate drums in fine accompaniment.
Hitting the midway point of the EP, the fourth track 'HALLOWEEN' reamps the energy and intensity with frantic composition and provision, hurtling into its dramatic hooks and climaxes, before the heartfelt penultimate track 'NO ACCIDENT' slows down the pace and sways with effortless elegance in ¾ time, with Ffin's vocals once again piloting the melody high above the poignant guitars. Final track 'DOG' hysterically recaps the EP in true fashion, with rhythmic technicalities permeating the song's structure, before the sweaty, frenzied pinnacle.
Delaire The Liar show their whole, complete, unabridged selves in this incredible debut, leaving no emotional stone unturned, and even drawing blood from a few. 'EAT YOUR OWN' is six tracks of varied, distinct punk rock that ignites a fire within and challenges the emotional spectrum of humanity in such a unique way. It's absolutely worth your time, have a listen below!