Dillon Francis Sets Out To Make You Smile With His New Single, 'Reaching Out'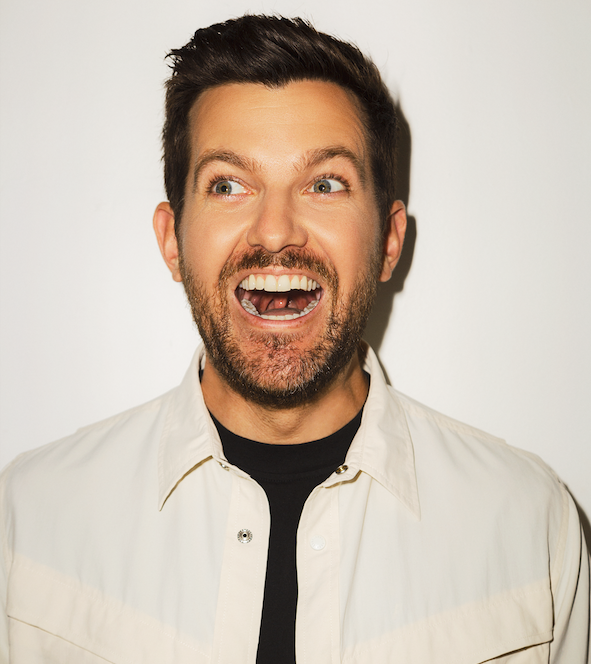 Superstar producer, songwriter, DJ and comedian Dillon Francis has just released a new super feel good single, Reaching Out featuring Scottish singer, Bow Anderson. It's taken from his forthcoming album, Happy Machine.
Reaching Out is a classic modern day house track. It's big and loud vocal lead a complimented by a thick and deep bassline that is a testament to Francis' signature production style. The album is said to be the happiest music of Francis' career, with infectious house music that instantly wants to make you smile and feel good.
"Making Happy Machine throughout quarantine has been one of the most fulfilling and serendipitous processes I've experienced as a musician. My goal was to give people something joyous during a time of deep uncertainty and turmoil, something I hope will provide a little levity and fun. This is my most collaborative album yet, and being able to work with so many talented artists, songwriters and producers from all over the world toward this common goal to create something positive when we were all going through this difficult experience felt unifying and hopeful." – Dillon Francis
If you're not across Dillon Francis you must be living under a rock. Dillon's major label 2014 debut, Money Sucks, Friends Rule, was released to widespread critical acclaim, with its 2015 follow-up This Mixtape Is Fire reaching #1 on Billboard's Top Dance/Electronic Albums Chart. In 2018, Dillon released his second LP, WUT WUT, a Spanish-language album featuring some of the biggest names in Latin music; and a scripted comedy series, 'Like and Subscribe,' in partnership with Funny or Die. The following year, Francis hit the road with sold out shows across the U.S., a massive performance at Coachella—where he first treated fans to a sneak preview of music from his critically acclaimed 2019 mixtape Magic Is Real, the fourth consecutive year of his residency at the Wynn Las Vegas and the release of the second collection of his Gerald clothing line with Australian label Barney Cools. With the reopening of the world on the horizon, Francis has much in store for the coming months.
I personally have been a fan of Dillon Francis from the get go, no matter what his creation is being his comedy, music or just random internet content the guy is a mega star and I can't wait for this album to hit the stores.
Reaching Out is available now, everywhere and Happy Machine is available, October 5th via Mad Decent and our close pals Sweat It Out.