Dip Release Anti-Pop Bop 'Fire Escape'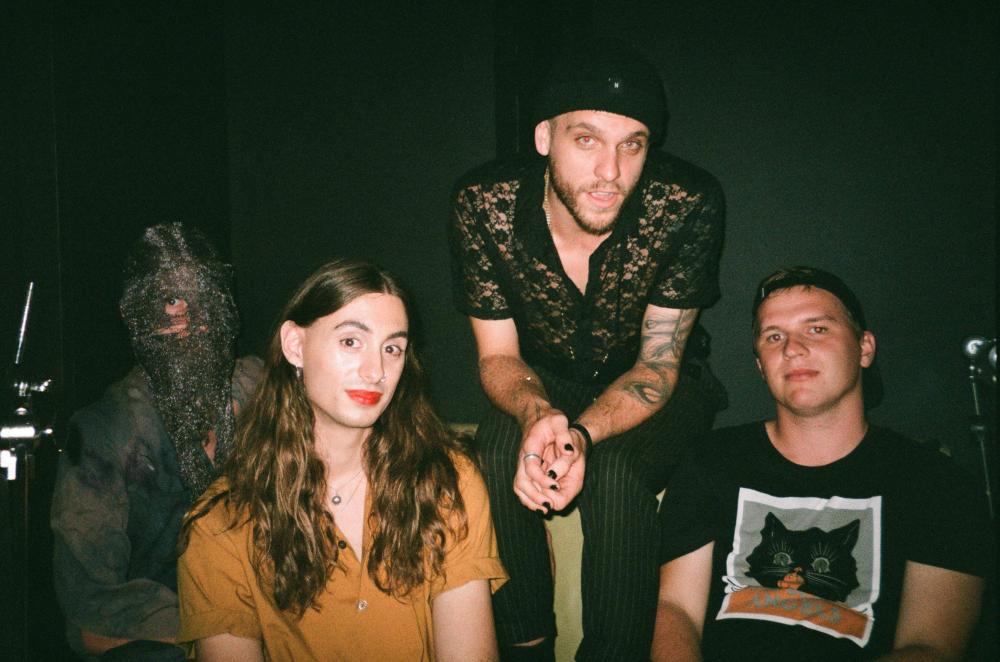 Eclectic Sydney quartet dip are making a statement with the release of their brand new single 'Fire Escape', coming as the first single from an extended release set for detonation later in the year.
Recorded in a cabin in Wine Country, Hunter Valley, 'Fire Escape' is the bands first release of 2021 and represents the disconnect between brainwashing pop hooks and uncomfortable reality. Where there is love there is heartbreak, and where there is happiness there is pain.
"Musically, we wanted the whole thing to have a steady celebratory sway to it, and areas of total dissonance contrasted with four chord loveliness."
Vocalist Dil Harre explains, "the chorus 'sometimes I wish the world would explode so we could all die together' was a one line poem I wrote that had this lovely irony: the happiest ending we could wish for is to all go together so we don't have to miss each other.
"'Sometimes I Wish The World Would Explode So That We Can All Die Together' isn't a positive mantra, but it was born from pure joy."
dip is Dil Harre (vocals, guitar, synth), The One, The Only YZ (guitars), Christopher Paine (bass) and Al Belling (drums). Formed in the fringes of lockdown number one of 2020, dip got real dark real quick. Constructing a canvass of fuzzy riffs and erratic heartbeats, glitch-rock melancholy, sharp synths and cathartic poetry, dip are painting a picture of the absurd modern life as we know it.
In just a year, dip have graced iconic Sydney venues including The Lansdowne, Frankies Pizza, The Factory Theatre, and an art gallery. The quartet are ready to bring their debut extended play to life in 2021.
Dip will be taking their electric new track to the stage for their launch show on Friday March 12, at the Botany View Hotel in Newtown with special guests Sampson. The best part? It's completely free!
'Fire Escape' is available to stream now ahead of its official Friday release.