Donny Love's Debut Album 'Sensation' Is Out Today & They're On Tour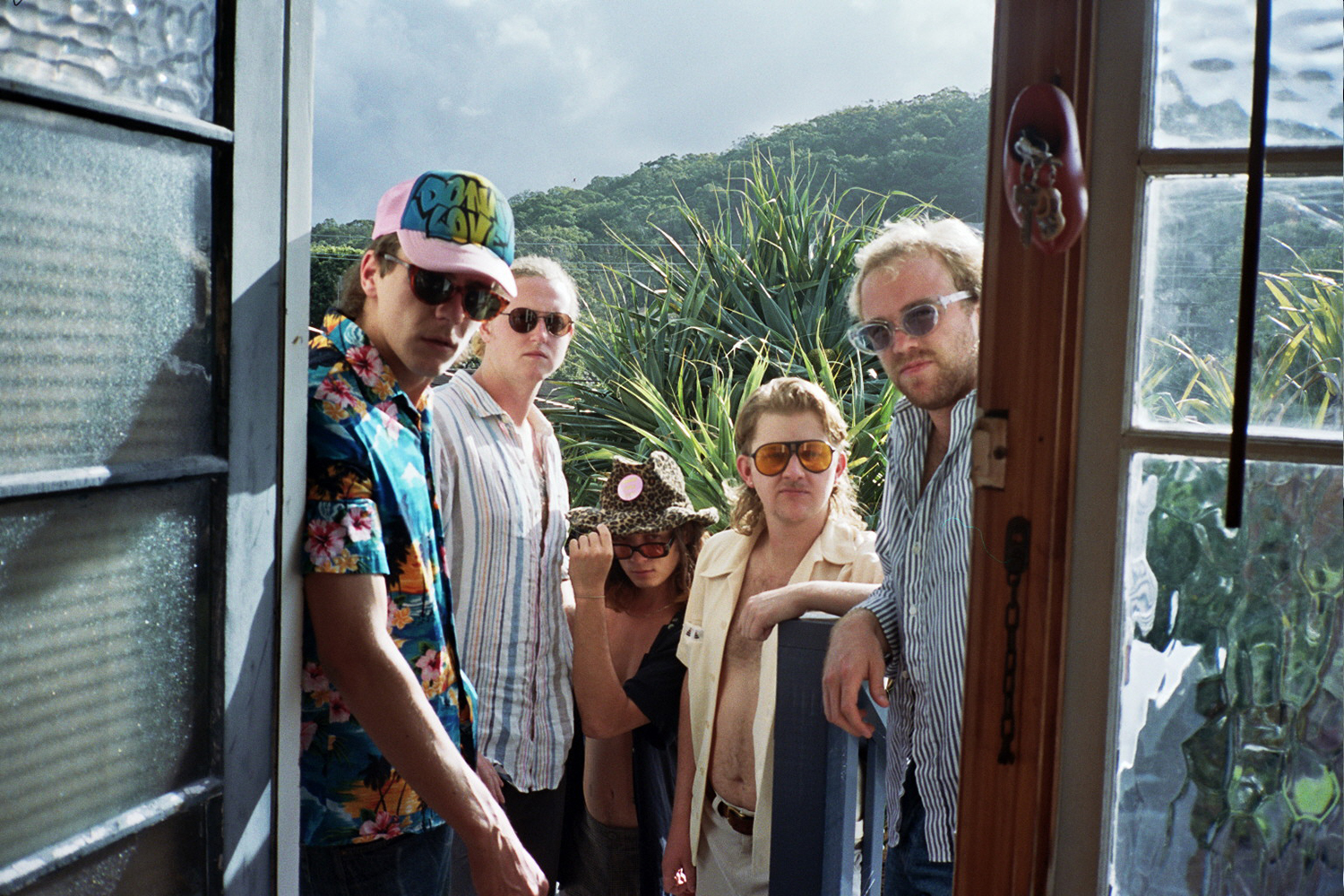 It's been an absolute pleasure watching Donny Love grow. As an outsider looking in on their development as a band on the Gold Coast, the four-piece have been cutting their teeth on the live scene for years. Now, it's finally time to let Donny Love wash you over entirely over with their warming, sun-dappled motel bop of their debut album, 'Sensation'.
Some backstory: 'Sensation' was recorded through an 1979 API console made for Bowie by Julian Abbott at No Wave Studio and mastered by Paul Blakey. The record was made when things seemed dire for Donny Love. Although luck wasn't on their side, talent and perseverance certainly was. What we're left with is a disparate, sonic buffet of glossy garage-pop.
Donny Love wear sunglasses inside because their future is so bright. We've already heard two prime examples of quality from 'Sensation'—the honky-tonk clapper of Death and the existential longing of Dysfunctional Lovers. The latter has some of the best key changes known to the genre.
Additionally, the group are setting out on some very special dates this May and June. Kicking it off in their adopted home just down the road at Byron Bay's The Northern, Donny Love will be leaving a pleasant taste in Melbourne and Brisbane's mouth. They'll wrap it all up with a hometown show at Gold Coast's elsewhere—a show that's set to be one for the history books.
'Sensation' is out today and can be streamed HERE. Scope their dates below.
Donny Love Live Dates
FRI 18 MAY
The Northern, Byron Bay
FRI 25 MAY
Grace Darling Hotel, Melbourne
SAT 26 MAY
The Foundry, Brisbane
FRI 8 JUNE
Elsewhere, Gold Coast