Double Lined Minority Announce Tour & Blistering New Single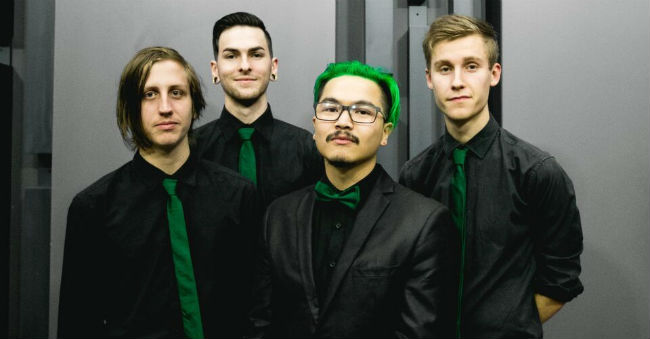 Gold coast pop punk outfit Double Lined Minority have just released a blistering new single The Girl Who Couldn't Love, and while they're at it they've announced a four date tour!
New single The Girl Who Couldn't Love is a classic pop punk tune, harking back to the glory days of 90's emo heroes Sunny Day Real Estate and Jimmy Eat World.
The back and forth vocals of the dual lead-singers Eddie Salazar and Cameron Griffiths creates an incredible dynamic, with the softer and more melodic style of Salazar complementing the raspy growl of Griffiths.
Outside of the consistently catchy choruses the track keeps you on your toes with alternating time signatures, subtly interspersed piano, and a beautifully ethereal finale.
Lyrically, the song progressively takes on a more spiteful tone when second vocalist Griffiths breaks out with the lines, "I should've bit your tongue/just enough to shut you up" and "a friend in need, I'll never be/f*ck whatever we had".
The tour will see the 5-piece hitting up the Gold Coast and Brisbane before they trek down to Melbourne and Adelaide.
They're not an inexperienced bunch, either. They've shared the stage with some big names including the world-conquering Sheppard and Shrek soundtrack regulars Smash Mouth.
Check out the new single below!
Double Lined Minority 'Suit Yourself' Tour
w/Inventions & Stansbury
FRI 3 JUNE
Griffith Uni Drama Theatre, Gold Coast (All Ages)
SAT 4 JUNE
The Lab, Brisbane (All Ages)
SAT 11 JUNE
Wrangler Studios, Melbourne (All Ages)
SAT 18 JUNE
Uni Bar, Adelaide (Licensed All Ages)