Down For Tomorrow Are Back With A New Single, 'Until You Feel Alright'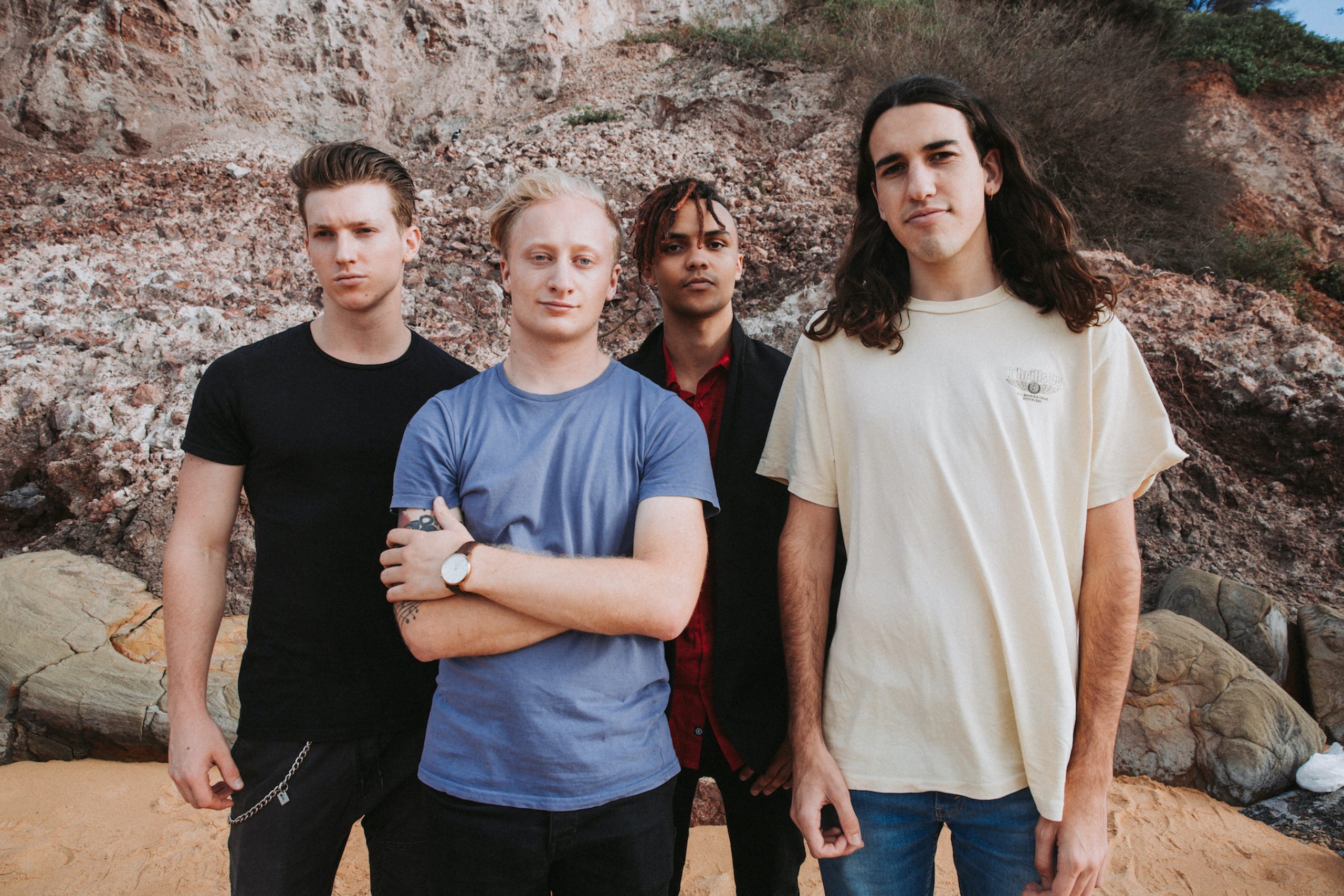 Following on from the warmly-received release 'Emily', Sydney-based indie-punk quartet Down For Tomorrow have unveiled their perceptive new single 'Until You Feel Alright' – produced and mixed by Lachlan Mitchell (The Jezabels, Crocodylus, Endless Heights). To celebrate the release of the new single we thought we'd get to know the boys even more by having them fill us in on the 3 albums they've bonded over.
The friendships in this band stretch back many years. And in those adolescent years, where we'd hang out at each other's houses, practice in the garage, hit up the local chicken shop, or go record shopping, there were always a select group of albums on high rotation. On our iPods (I know right?), in our heads, our cars, and our conversations.
We bonded over these albums. We strengthen our friendships and stretched our abilities and knowledge thanks to these albums. They were weird, and different, and we rarely found anyone outside our small circle listening to the same music. That's what made it so special for us, and ultimately influenced us into writing our own very weird demos. Most of them are long gone now, but revisiting them is always a fun little trip, and every time any songs from these albums come on, our faces light up with hints of nostalgia and reminiscence.
Here are 3 albums that we bonded over in the years pre-DFT.
Weezer – Pinkerton
Henry actually wrote a love letter to this record – that's how much he loves it. Lots of people argue that either the blue or green album is peak Weezer, but in camp DFT, the strange and dark Pinkerton was an imperative soundtrack to our youth. It defied the laws of alternative rock music, and was regarded a failure upon its release, but is now known as one of the greatest (and most interesting) rock albums of all time. We jammed to songs such as Tired Of Sex, The Good Life, Pink Triangle, and Across The Sea, sang them loud and passionately, and listened to this album almost religiously. I'm sure many others out there see the beauty in this intriguing creation from the nerdy, dorky Weezer, a band that we very much admire.
Silverchair – Freak Show
Along with the fact that this band was just pure talent and oozed brilliance, one of the most eye-opening factors about this record when we first heard it is that this band was still very much in high school when it came out. We still very much find ourselves jamming to many songs off this record – in fact, most of the time we tune into drop D, we find ourselves playing this band's riffs.  Daniel Johns' song writing is brilliantly diverse and captivating, and what we'd give for a chance to see this band in their prime. Lucky for us, music is timeless, and this record is always there to remind us of how bands can be audacious and interesting with some distorted instruments and a grainy voice.
Queens Of The Stone Age – Songs For The Deaf
The almighty. We've seen this band a number of times and their live shows just ooze charisma and talent. So insanely tight and technical. And this album very much influenced our young, sponge-like minds. Their songs are so complex and attention-grabbing. QOTSA are hard to get into on first listen, but when you dig deep into their oddness, you really begin to appreciate the originality and inventiveness of their music.
This album is god-tier to us, and we constantly revisit it to remind us of our innocent yet unpredictable youth, and that, once again, there are NO rules in the music world.