Down For Tomorrow give us an EP walkthrough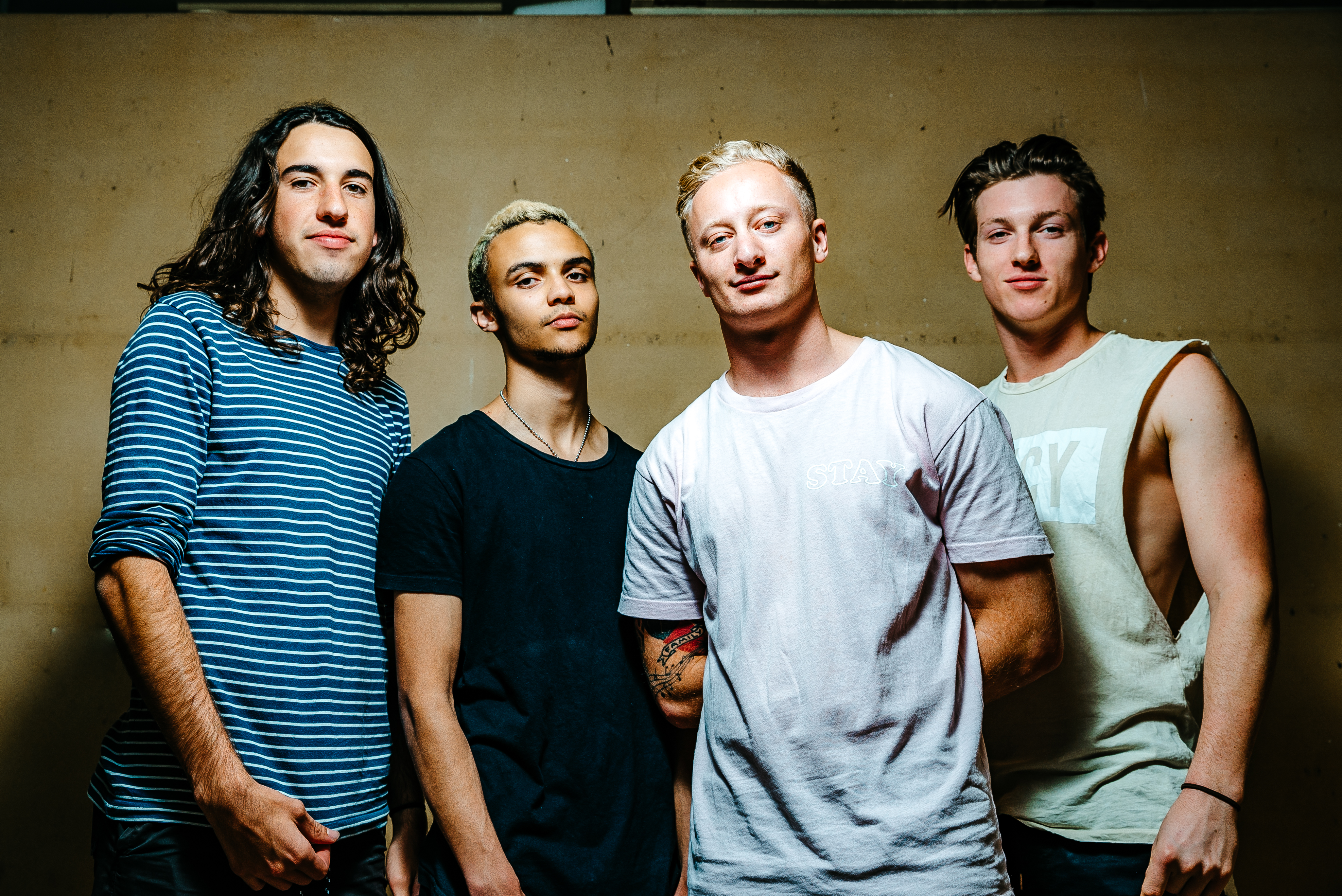 Sydney-based punk-grunge band Down For Tomorrow released their new EP 'Thanks To You' just this month. They've created a Track by Track walkthrough of the EP exclusively for us.
If You Say So
This was the most fun song to write, and it is very fun to play live. We wanted to create a song that gets a live crowd amped and ready from the very first note.
The song is about hiding your insecurities behind a massive ego, which in the end just fails miserably and everything you tried to hide is in plain sight for the public.
What Could Have Been
I was finally moving on from a period in my life where I just felt so defeated, and so upset with how a certain situation was handled. This song was the result of me dragging myself out of bed one morning, looking at myself in the mirror and saying "I am fucking done with being miserable. Why am I wasting so much energy and emotion on something that doesn't even matter anymore?"
What Could Have Been in a subtle reminder that not everyone you want in your life is going to want you in theirs, and that whatever hit life delivers you, you just have to keep your head up, and look forward to better things. Things that you can create for yourself. Realising that you are in full control and are fully responsible for whatever happens in your life.
Things Best Left Behind
This song took a bit of convincing during recording, but ended up being one of our favourites. It stays within the theme of grieving over having someone so special to you just walk out of your life. But there are hints of positivity and reminiscence in there. I remember sending message after message, crying for help, to multiple people. But nothing I said could get through to them. Again, there's the "fuck this" moment at the end where I claim that I'm better off now with what I've got and who I've got in my life now. The gang vocals at the end still give me goosebumps. Getting some close friends who I know are going to stick with me for a long time, singing on this song really was a lot of fun.
Blind
Mental health. It's a killer, and it's a really important issue. I'm happy to see it being addressed more often.
The chorus in this song felt so forced at the time of writing, cause I really wasn't alright, and didn't trust many people with whatever problems I was facing. It was almost sarcastic. I was in denial of my depression.  But looking back and seeing my improvements since then really does bring a smile to my face. I've learned that no one should ever feel that they are so alone that they can't open up about their problems.
I hope this song can resonate with many others, and encourage them to speak up about what they're going through. We're all in this together.
Thanks To You
Oh boy here we go.
I don't think I'll write a song with such anger and aggression ever again. No one should ever let me write anything within 2 days of something so shit happening to me. But then again, we got a fucking good song out of it haha.
This song was the result of a very close friendship of mine coming to an end overnight.  I was in utter confusion to how I could lose something so important to me in such a small amount of time, and wondering if there was ANYTHING I could have done to save myself from getting to this state. One way friendships are dangerous. Don't do it unless you're an artist and plan on writing songs like this. 🙂
In My Blood
My mum was really worried about my grandpa (her dad) and his cancer removal treatment. Having already removed it and recovered in 2015, it returned a few years later, and so did the hospital visits. One day in particular, she told me the level of denial she was in, and how unfair it was that this was happening to him. So I went and wrote a song that makes her cry every damn time she hears it.
Always tell your loved ones what they mean to you. You never know when they're gone for good. I guess this song is yet another way for me to say thanks to my pop for being such an inspirational figure in my life and providing such warmth and happiness to all his grandchildren. He's not dead, but he is unwell. And this song is for him.