Dulcie Provide The Ultimate Break Up Soundtrack Ft. Their New Track 'Nothing Left'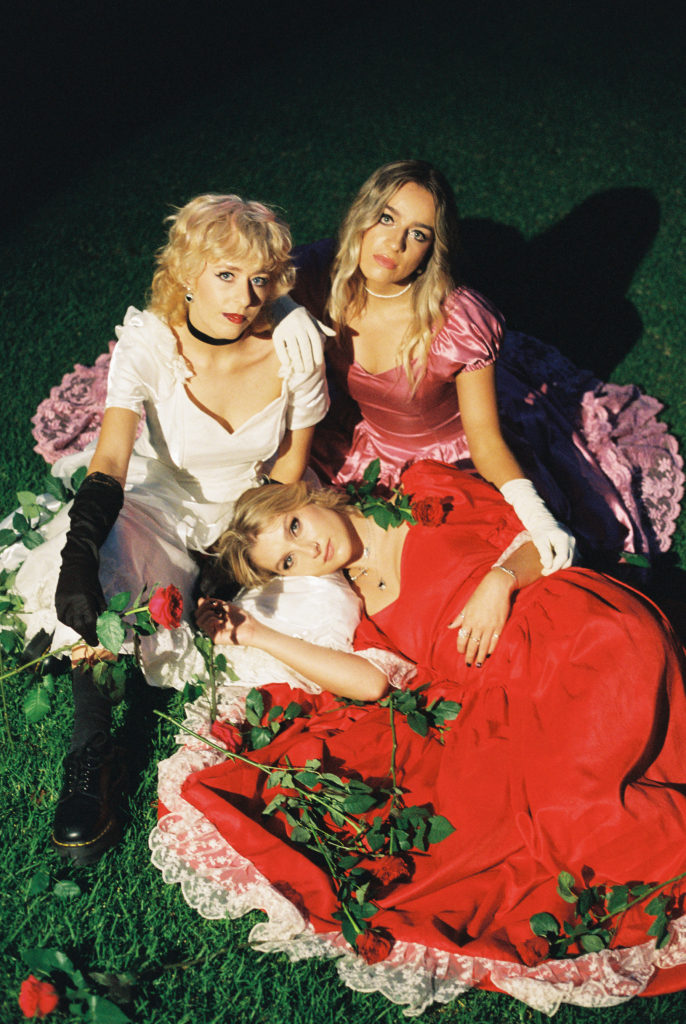 Off the back of their recent release 'Nothing Left', Dulcie have outlined the essential playlist for every stage of a breakup.
The Perth girls have already launched into a massive year, touring nationally (including supporting Ocean Alley), releasing their last hit 'tell ur friends' (now clocking in at nearly 150k streams on Spotify) and receiving major support from national radio, playlist and editorial media outlets. This new track builds upon the more pop-influenced sound they developed in the last single, and hidden beneath the innocuous indie-pop track they find their footing within more intimate lyrical content.
'Nothing Left' details the end of a relationship and the coming to terms with the unfortunate inevitability of a situation that just isn't working.  They explain, "'Nothing Left' is about acknowledging the breakdown of a relationship. It's the decision that it's easier to walk away than to try to make things work. We've taken a pop direction with this new track, incorporating lots of new sounds and ideas."
To go with the theme of heartbreak, Dulcie have put together a 14-track playlist that they've coined their 'Ultimate Break Up Soundtrack'– check it out below.
Love Sux – Avril Lavigne:
For lying on your bed and thinking about how much you hate love.
traitor – Olivia Rodrigo:
For when they moved on faster than you expected and it hurts like a bitch.
never been in love – Gatlin:
For when you just can't make it past the 3 month point with anyone and it's starting to get to you. 
All Too Well (10 minute version) – Taylor Swift:
For the lovers who fell really hard and it's left a mark. You'll be processing this trauma for a while but it's ok because we have Taylor. 
Somebody You Loved – Lewis Capaldi:
For when you give everything to someone but it's not enough. 
thank u, next – Ariana Grande:
For when you're done with the past drama and ready for someone new!!
Selfish – Madison Beer:
For when they didn't appreciate all the energy you spent trying to help them and deserve better!
abcdefu – GAYLE:
For when you were hurt for a second but now absolutely over it – even though you miss their dog. 
Don't Start Now – Dua Lipa:
For when they come crawling back – ew. 
nothing left – Dulcie:
For when it's really falling apart and time to move on!
Survivor – Destiny's Child:
For when you're fully aware of how badass you are and the world ain't ready. 
'Nothing Left' is out everywhere now!