Duran Duran Unleashes Sonic Elegance with 'Danse Macabre'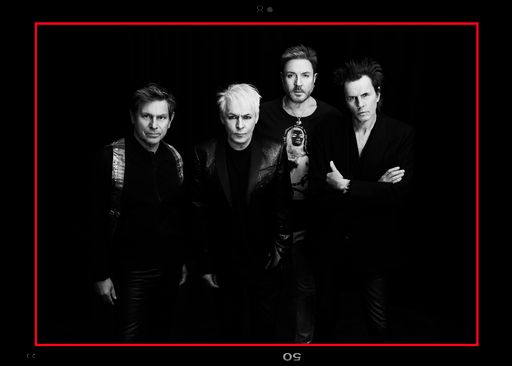 Living legends Duran Duran have just released their much anticipated sixteenth album, Danse Macabre. The album features an arrangement of new tracks and some attractive covers of tunes from the likes of Billie Eilish, The Rolling Stones, Siouxsie and the Banshees and an iconic cover of Talking Heads Psycho Killer.
Known for their unique ability to blend elements of art, aesthetics, and emotion, Duran Duran has once again delved into the depths of creativity with Danse Macabre. This album weaves a captivating tapestry of bright melodies emerging from the shadows, showcasing new original compositions, carefully selected covers with a thematic twist, and imaginative reinterpretations of their eerie classics. The catalyst for this musical journey was a remarkable live performance captured in Las Vegas on Halloween night the previous year. 'Danse Macabre' emerges as a spellbinding soundtrack, inviting listeners to join Duran Duran at the heart of their Halloween soirée, filled with mesmerising music and enchanting atmospheres.
As Duran Duran embarks on their musical journey with Danse Macabre, they continue to ride a wave of remarkable accomplishments. The year 2022 marked a historic milestone with the band's induction into the prestigious Rock & Roll Hall of Fame, adding another illustrious chapter to their storied career. Before this accolade, the year already witnessed the band's triumphant performances in London's Hyde Park, a regal appearance at the Queen's Platinum Jubilee Concert at Buckingham Palace, the honour of closing the spectacular opening ceremony of the Commonwealth Games in their beloved Birmingham, and an electrifying headline tour across North America, which included unforgettable sold-out shows at iconic venues like Madison Square Garden in New York and three amazing nights at the legendary Hollywood Bowl.
Duran Duran's Danse Macabre is a testament to their enduring creativity and ability to captivate audiences with a blend of innovation and nostalgia, solidifying their status as timeless musical icons.