Electronic Powerhouses PNAU and Empire of the Sun Unite in 'AEIOU' – A Galactic Musical Odyssey!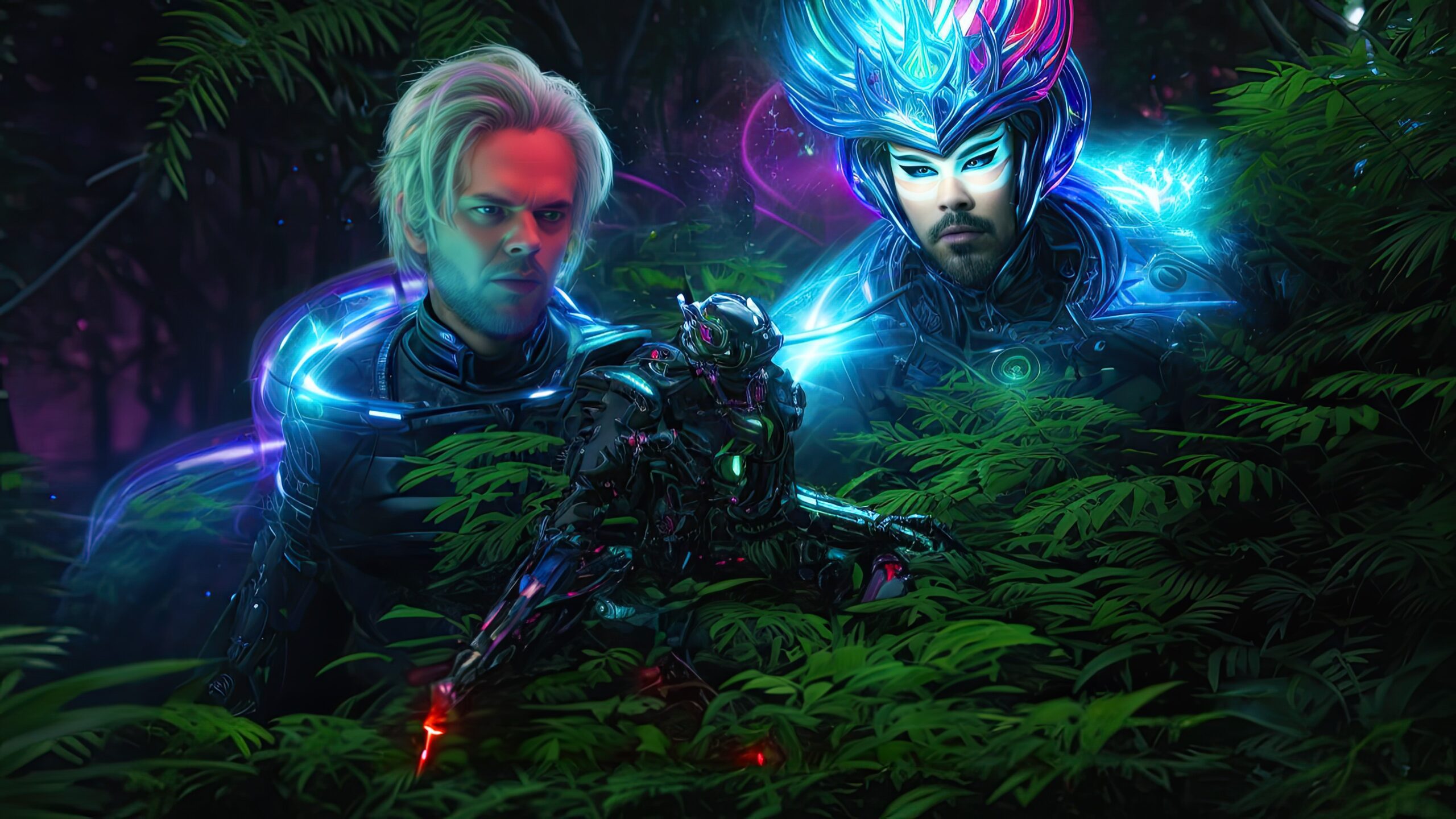 Having accumulated billions of streams, garnered multiple ARIA Awards, and achieved chart-topping success individually, PNAU and Empire of the Sun have indelibly left their mark on the global electronic music landscape for nearly two decades. In an unprecedented collaboration, these two iconic acts have now converged to craft a spellbinding musical masterpiece – 'AEIOU' – a fusion that transcends the boundaries of creativity and innovation.
With Luke Steele's inimitable, ethereal vocals seamlessly blending with PNAU's distinctive dance floor beats, 'AEIOU' marks the highly anticipated return of Empire of the Sun after an impressive seven-year hiatus. This electrifying release coincides perfectly with PNAU's upcoming summer festival tour across Australia, setting the stage for a musical experience like no other. Adding to the excitement, PNAU also unveils the news of their forthcoming sixth studio album, 'Hyperbolic,' scheduled for an early 2024 release, promising a new era of sonic innovation.
Although these two outfits are connected in so many ways, they've never formed any collaboration officially. AEIOU is the first official release to bear the names of both Nick Littlemore's bands.
"This is a dream record for us. We've had the idea of a vowels-based song way back before we met Elton, but it never came together until now. It turns out it was worth the wait. And in great style we finally present a collaboration with Empire of the Sun! A voice like no other, let it lead you to the dancefloor." – Nick Littlemore.
Paired with a visually mesmerising, animated video crafted by MELT AI, the same creative minds behind the captivating visuals for PNAU's recent hits 'You Know What I Need' with Troye Sivan and 'Stars' with Bebe Rexha and Ozuna, 'AEIOU' takes viewers on an extraordinary intergalactic journey. Within this AI-driven realm, Littlemore and Steele are reimagined as digital entities, embarking on an exhilarating cosmic odyssey that promises to awaken audiences.
"'AEIOU' is more than a song; it's a visual and auditory journey that melds the strides of human creativity, AI motion capture, hand-made 3D animation and Stable Diffusion with the artistry of PNAU and Empire of the Sun. We've not just told a story but breathed digital life into it, reflecting the powerful reunion of these iconic musicians and creating a saga that resonates with their legacy. The narrative unfolds in a realm where technology meets empirical, where the Garden of Eden is corrupted by machines. In this tale, Nick, a cyborg born of chrome and synth, roams our world, adapting and evolving through scavenged electronic augmentations. As destiny would have it, he reunites with Luke, an astral magician wielding the powers of melody and dimensional manipulations. Together, they rally against the Mecha Nihilist, a force intent on consuming all that once was pure and harmonious. As the beats of 'AEIOU' pulse through this realm, we see the merging of technology with magic, the tangible with the ethereal." – Directors Kuba Matyka and Kamila Staszczyszyn from MELT.
'AEOIU' emerges as a groundbreaking sonic fusion, igniting the electronic music scene and sparking anticipation for the future of Empire of the Sun and PNAU.