'Snow' By Ella Thompson Is A Study In Fluidity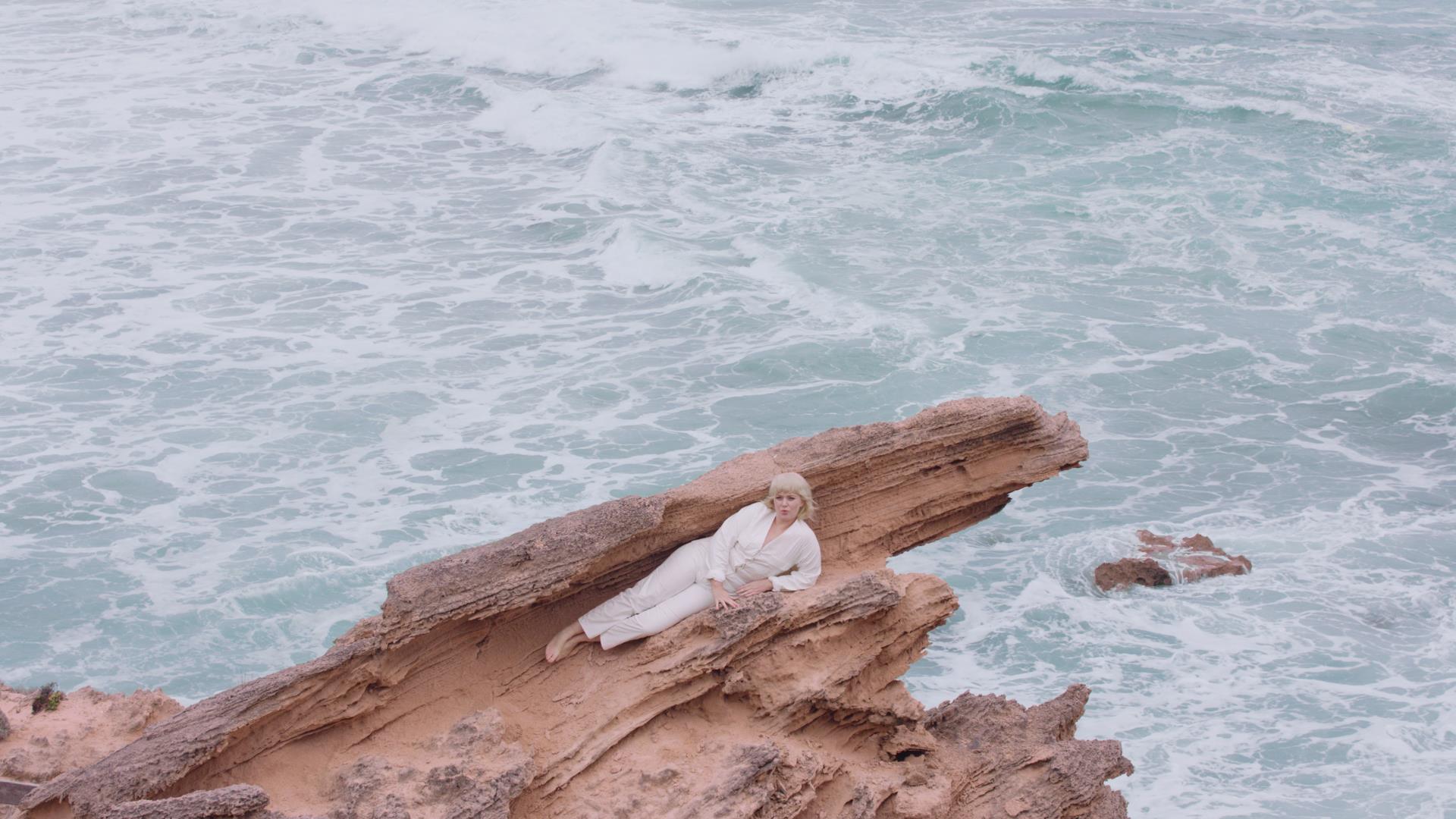 One of Melbourne music's most finest and multidisciplinary artist's, Ella Thompson, has returned with her first solo single since 2015, Snow. Many would know Thompson from her work leading GL and Dorsal Fins.
Snow, on the other hand, shows the enigmatic and flowering front woman in complete, mesmerising control. Her empowering and raw lyricism comes to a natural peak on Snow, paired only with her unique delivery of production. The percussive and strings components have an electronic structure to them, making them electric and real in equal measure. There's a potent energy that surrounds Thompson—she's in the middle brashly conducting it through her.
The video, on the other hand, is hard to look away from. Created alongside two other Melbourne artists, Prue Stent and Honey Long, the video is a dissection of hard and soft surfaces with human being a fragile and supple middle ground between it all.
As Thompson explains, Snow came about as a natural reaction to the fluidity of water. Written to a theme, Thompson expertly captures that fleeting essence of the Earth's most precious resource in musical form thanks to her cascading vocals.
"Snow is about the feeling of temporality. I wrote it as a part of a broader work performed at the Melbourne Recital Centre last year (called Like Running Water), where through the theme of water, I am looking at fluidity, and shifting ideas of strength and power. I'm interested in the idea of metamorphosis… what changes. The women and the rocks in the visual of Snow, co-existing with soft and hard surfaces," explains Thompson.
Stream Snow below.