Enter The Dreamy And Nostalgic World Of Phoebe Coco With Her Single, 'Silver Lives'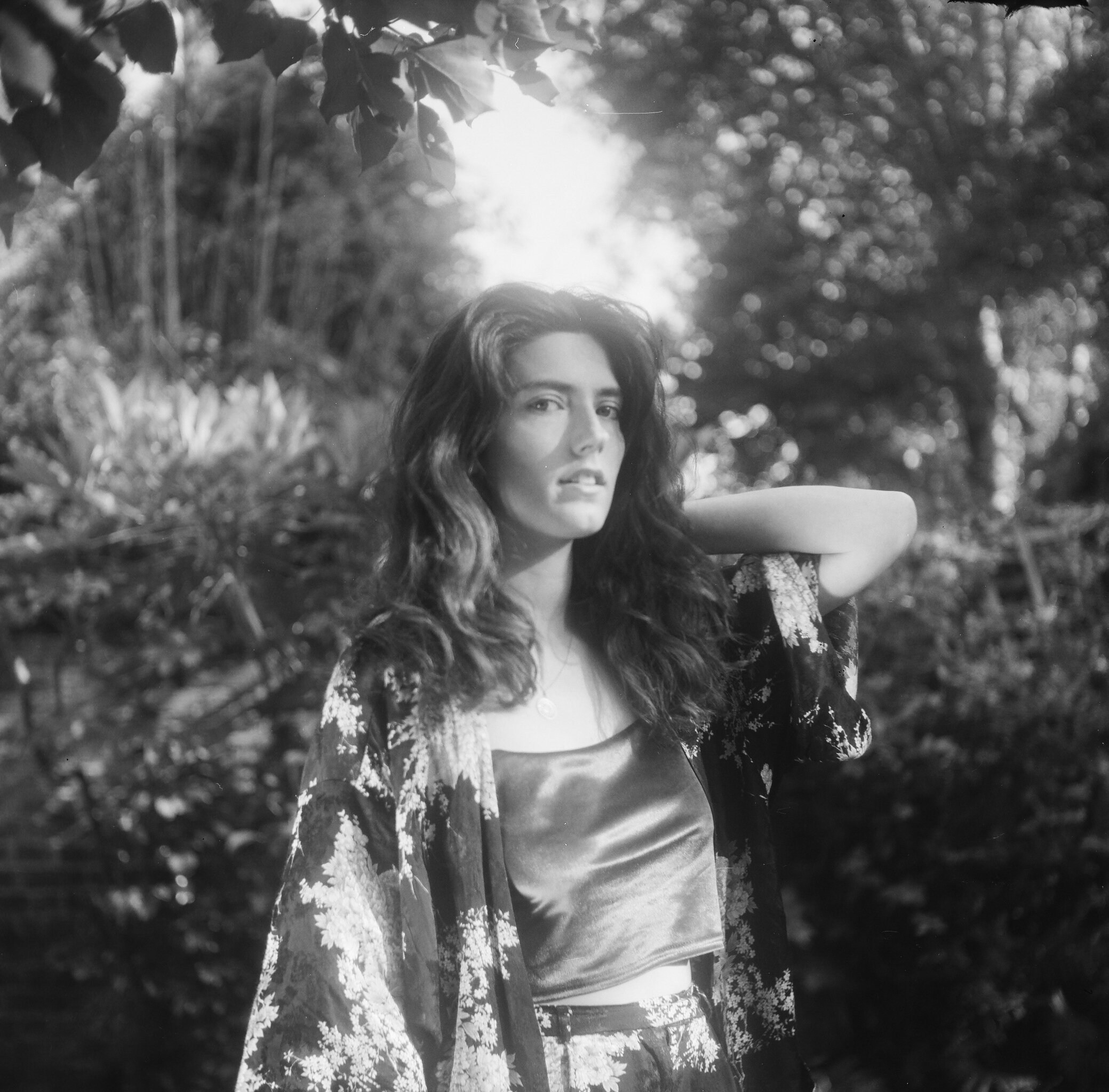 London based artist Phoebe Coco has just re-released her debut single, Silver Lives. It's a beautiful and happy 3 minutes plus of pure joy and super likable nostalgic pop.
Silver Lives was originally released  back in 2018 and just last week was revisited as a release on her new album, My White Horse And I. Phoebe has a knack of producing some dreamy melodies with a cute pop touch with an added mature edge. A style of adult contemporary that is like no other.
The cute pop number is accompanied by a fun video that was filmed on 16mm. Phoebe is joined by her younger twin sisters Grace and Dorothy as they set of on a day of big smiles and wonder. It's a piece of pure nostalgia.
The track first came about when Phoebe was at a local market and came across a keyboard for sale.
Silver Lives is a song that had quite an unusual entrance to the world. It began when I found an 80's keyboard at a car boot sale in Holloway on the same weekend my friend asked me to write something for a short film- in fact a commission for Alexa Chung with her ARCHIVE clothing collection at M & S.
I often find your first moment with a new instrument can be especially magical as you can fall in love with a particular sound, and in this case it was the music box 'tringggg' on the keyboard that you hear in parts of Silver Lives and one of the first sounds to be recorded. Initially the song was purely instrumental, aside for the 'La la la's but a lot of people came back after the film was released and asked where they could find the full version of it. By then I'd grown pretty attached while creating it and decided I would like to work it into a full song.
For me then, it really conjured images of the sea and a carefree hands in the air feeling so I began to write words around this and played it to Marc Makarov & Vanessa Anne Redd from Sharp Attack records, with whom I was in the midst of creating and producing my album, and we started co-producing it together, so the song started a new journey all together!
Shooting the video made the song really come to life for me, as we really 'left behind to seek paradise' The video is pretty much a documentation of the day- as it happened, gleefully dancing on the beach with my sisters- much to the bemusement of passers by, eating daisies and whirling around shot on 16 mm film camera by Alex F Webb, th very same film maker who had asked me to compose the song for the film in the first place. Somehow it came out in a full circle- as Alexa Chung's ARCHIVE even ended up giving us all the clothes for the shoot… not bad for a first music video. And now Silver Lives is going to be the 5th track on my debut album 'My White Horse & I' coming out this same month. – Phoebe Coco
Overall this release is quite beautiful, Phoebe Coco's vision for creating a unique style of music stands out on Silver Lives. It's available now, everywhere.