EP Review: Creo 'Subtitles For X, Y, Z'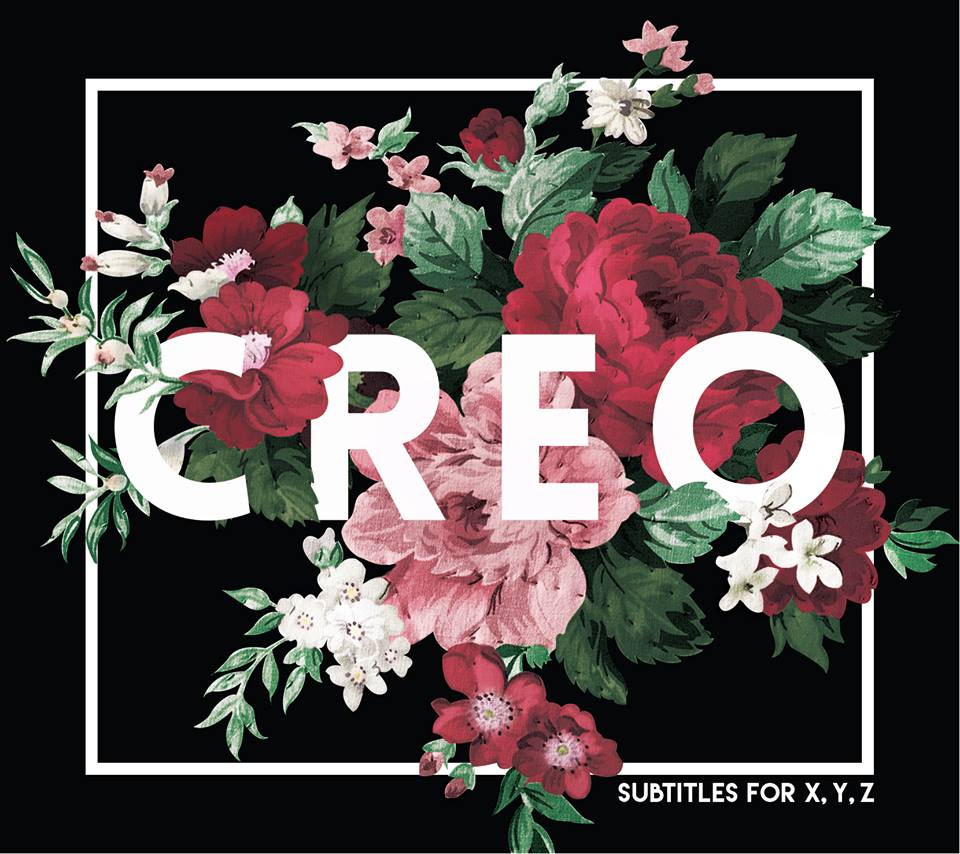 Sydney-based indie-rock group have just unveiled their debut EP to the world. A mixture of indie/alternative/fun pop style rock that is best explained as music that will remind you of your best uni/high school memories. It has that real mid-naughties twang to it; with elements of Vampire Weekend and even early Arcade Fire.
The opening track, Behind the Beat opens straight up into a subtle effect of percussive rhythm with just the right amount of guitar texture for an EP opener. You can feel the track will build into something big right when the vocals kick in. Behind the Beat isn't the catchiest track on the EP but it sure is a huge opener. I can picture this to be the first track off the rank at a live show.
Second up is the bright poppy vibe of Give Me Yours. Again, with a great percussive opening, it has elements of INXS of when they were right at their peak but with that added aforementioned mid-naughties vibe. This one is a bit rockier with added fuzzy bass guitar rolling throughout.
It really is a warm, light hearted EP; there isn't a track that is unlikable. Frontman, Jorjee Haman describes the creative process behind the record:
"The making of this EP was a very cathartic experience.  We decided from day dot that we were going to make a record that would encapsulate the journey we've had as a band and young adults to date. So, we allowed the songs to be driven emotionally. I touch on things like my desperation to achieve and prove myself, the constant struggle to find my feet throughout my twenties, and the pressures of juggling an aspiring career as an artist with the (sometimes) burdening responsibilities that come with growing up. To be honest, nutting it all out allowed us to process some of the shit we've struggled with, not only as a group but personally."
Title track, Subtitles for X, Y, Z has that real summer time nostalgia feel. Once again, with big builds and huge vocals, the title track has what seems to be sad but super uplifting moments. It sounds like it has what it takes to be one of them real anthems for summer—a real stand out on the EP. This single already has an accompanying video, a must watch!
Overall, this breakout for the young Sydney-siders is a light relief of indie jams. The band hit the road throughout Oct/Nov and all shows are FREE! Yes, free. Check the dates below and get along to see what will be some great live sing along shows.
Creo Live Dates
FRI 20 OCT
The Penny Black, Melbourne
SUN 22 OCT
Cherry Bar, Melbourne
FRI 3 NOV
Transit Bar, Canberra
SUN 5 NOV
North Gong, Wollongong
FRI 10 NOV
The Northern, Byron Bay
SAT 11 NOV
Rics Bar, Brisbane
SUN 12 NOV
The Cambridge Warehouse, Newcastle