EP Review: Jacob Moore 'All In Time'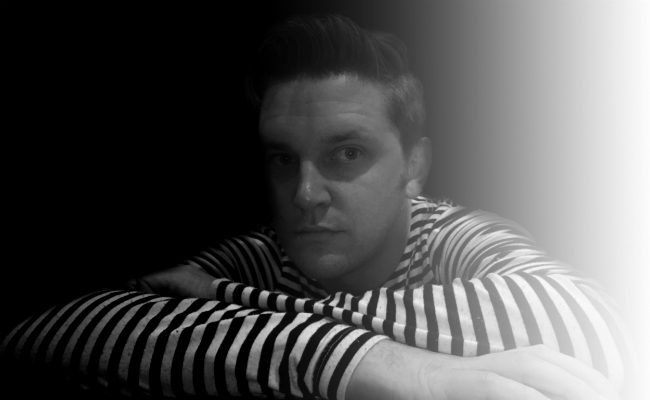 We loved his singles Infinity and Come On, Come On, Come On, and now Sydney's smoothest alternative artist Jacob Moore has brought us his debut EP 'All In Time'. With a sound like Empire of the Sun blended with rock and psychedelic electronica, Moore's jumble of musical styles and elements will have you reminiscing, daydreaming, and possible hallucinating before the five tracks are over.
Almost like a classic Elvis Presley rock 'n' roll number, the first track Return To Me opens to stumbling guitar and builds into an almost carol-like sound with its chiming tones and ambling rhythms. A thick tapestry of harmony forms the cornerstone of the track, and as if that wasn't enough to induce some serious nostalgia, Moore's sweet, tentative vocals carry the melody with ease until the instrumentation falls away – it's the aural equivalent of paint dripping down a wall. The odd, lingering melancholy left in its wake ensures Return To Me won't be easily forgotten.
Moore's latest single Come On, Come On, Come On changes the tune of the EP with a cheerful opening melody and a steady beat. Designed to catch you off-guard, the harmonic dissonance in the early lines is impossible to anticipate, balanced beautifully by more strong Beach Boys style vocal harmonies. The track suddenly takes on a mainstream indie-rock vibe as it moves into the chorus, stripping back the complex vocal harmonies for just a few lines before the subtle electronic undertones flood back in. Soaring over the top of the track is Moore's falsetto, culminating in a dreamy, hazy, Empire of the Sun-style number that will have your imagination drifting away.
Infinity first got our attention with its stronger rock vibe, capturing a touch of 70s rock 'n' roll nostalgia (think Eagle Rock) in a tidy electronic package. It's an unexpected turn from the summery, shoegaze opening, but the two sections flow perfectly together. Again, synth melodies and effects are thrown into the mix after the second chorus, proving without a doubt that acoustic and synthetic elements can work together in perfect harmony.
Alternating between the pop-sensibility of a Robbie Williams tune and the smooth, soulful sound of 90s RnB, the track delivers something truly unique.
Starting off with classically thick harmonies, Moore builds a sweet, seductive opening to Something In The Water before launching into subtle pulsing synth and bass. Alternating between the pop-sensibility of a Robbie Williams tune and the smooth, soulful sound of 90s RnB, the track delivers something truly unique with a sudden shot of heavy rock guitar to keep things interesting.
Heavenly synth, vocal fillers, and lazy drum rhythms begin closing number From Above, building a steady base for Moore's summery vocals. Packed with shoegaze guitar, the verse is like a hazy daydream, flowing smoothly into the chorus without an end or beginning. The song ambles on through near-indistinguishable lyrics and an irresistibly catchy melody, a combination almost guaranteed to lull you into a zen-like state.
'All In Time' is an impressive effort from an endlessly unique emerging artist. This collection of five unique tunes is only the beginning for Jacob Moore, and the future looks promising.