EP Review: Old Sault 'Mostly Worried'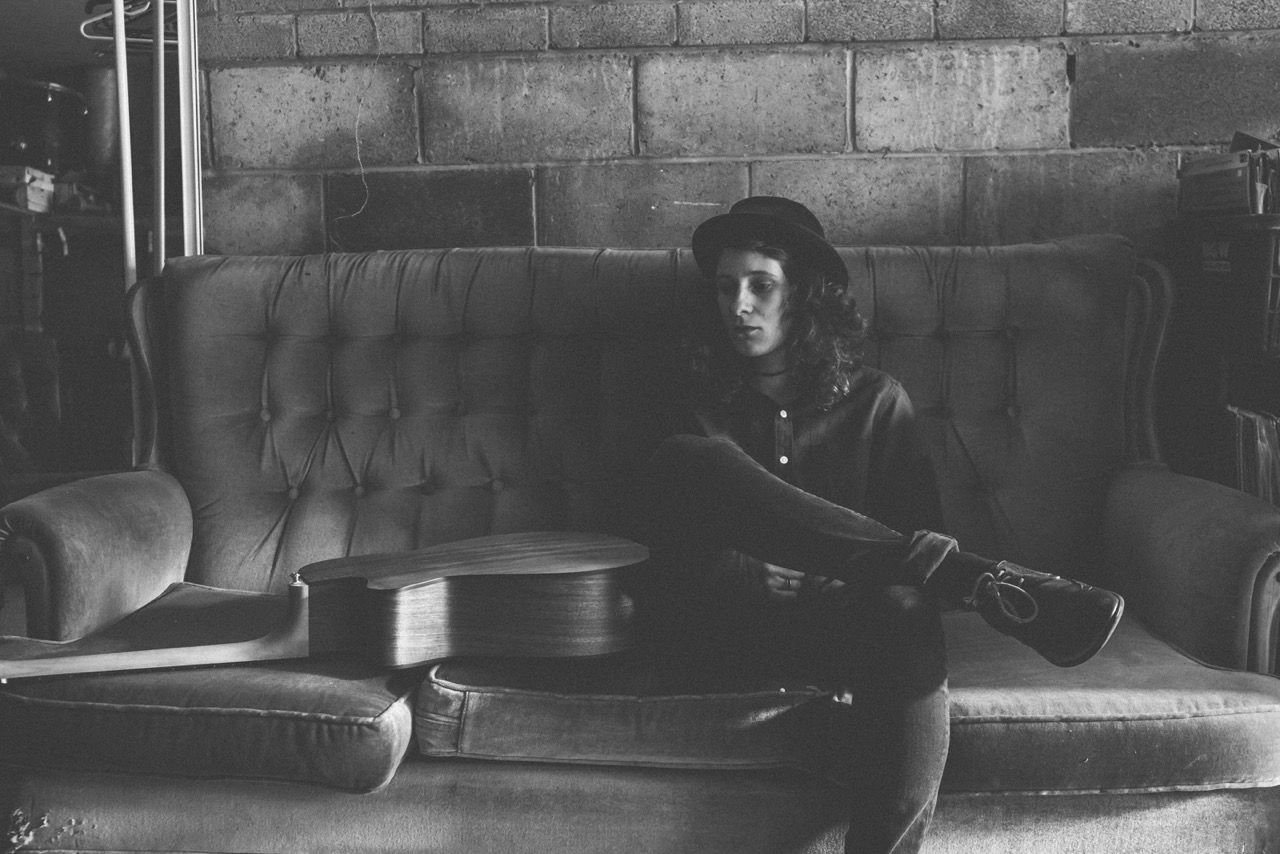 An air of mystery shrouds Gold Coast solo artist Old Sault–born Angie Farr–which, in itself, acts a hallmark to the artist's melodramatic music. Yet to perform live but already oddly prolific in her short run of singles, Old Sault tailors herself as shoegaze, but this is such a clever injection of shoegaze that's yet to be presented in such a digestible and enjoyable fashion.
Black and white, grainy and enough musical tension to spur a joke involving a cutting verb and a knife, Old Sault's debut EP 'Mostly Worried' is that of perfection–both in tone and musical construct. Vocal diatoms resembling her contemporary of Sharon Van Etten and the instrumentation landscape of the recent Bat for Lashes record, Old Sault has struck a beautiful dichotomy that only seems to unravel further as the EP progresses.
Blistering opener, Hands sets the precedence to 'Mostly Worried' effortlessly with its pulsing crescendo of crushing guitar waves. The juxtapositions of sonic mixing Old Sault instantly sets up are incredible and her vocals only add further weight to the track's power–not even taking a step back from the wall of guitar power.
The EP has Old Sault speaking of solitude and anxiety, which becomes apparent in centrepiece, Pipeline. Projected with the aural epiphany as if it was recorded in an echoey, boombox location, the track is a testament to that of the crippling sense of unknowing–sparking an angst fuelled dreamscape. Lines like, "Every second is a lifetime," and, "I waited out for you," roundabout this song as the EP's crux and truly emphasises Old Sault dexterity and prowess as an artist.
Previous single, Sleeping With Danger appears just as skeleton and fragile as Pipeline but in an entirely different way. Ending with another bombastic crescendo and trailing off with the glacial, hushed, "Mostly worried…" blooms this track to something of cinematic proportions.
'Mostly Worried' is a daring and accomplished feat. It's a snapshot of an endangered form of full album storytelling, which seems few and far between these days. Old Sault has quietly created a masterful EP–something so graceful on paper yet difficult in execution.