EP Review: Ta-ku & Wafia '(m)edian'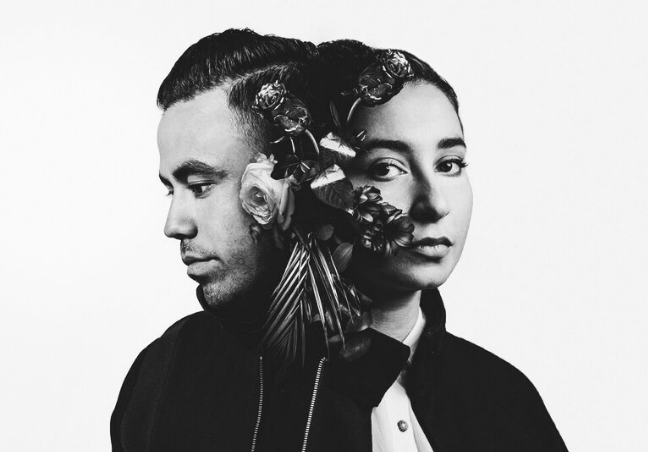 There's only one thing better than a collaborative track from electro-pop songstress Wafia and rising hip hop star Ta-ku, and that's a whole collaborative EP. The two young talents first collaborated on Ta-ku's interpretation of Estelle's American Boy, and now that they have finally released '(m)edian', we can confirm it was definitely worth the wait.
The 5-track collection kicks off with the murky beginning and tribal rhythm of Treading Water, broken up by Ta-ku's breathy vocals and touches of burgeoning synthesiser melodies. Wafia sings the second stanza, their vocal tones complementing each other perfectly. The sultry chorus is like heaven for lovers of R'n'B, complete with lyrics that hit almost too close to home: "My touch was like a vice/That strangled all your life/Under my watch you faded away/I got too close again". In the second verse, steady piano chords anchor timing and melody as the vocal rhythm ebbs and flows, supported by ever-tasteful production.
Piano chords make for a dramatic opening to filler track (1.5), soon accompanied by the eerie sounds of children's laughter and burning paper. As in Treading Water, deep instrumentation provides a sturdy support for Wafia and Ta-ku's tender layered vocals.
Steady piano chords anchor timing and melody as the vocal rhythm ebbs and flows, supported by ever-tasteful production.
Meet In The Middle flows straight on from (1.5), beginning with a brooding electronic melody and a strong, defined hip hop rhythm to counteract the duo's comfortable vocal performance. The track sees Wafia take on a new sense of edginess and attitude, her strength contrasting beautifully against Ta-ku's softness and soul. Touches of harmony and classically complex RnB chords offset the grungy synth, creating balance and leaving just enough space for the lyrics to shine: "People have opinions, doesn't mean I have to listen/There's something 'bout you that just keeps me compromising/You speak your language, I'll be fluent in the morning/Talk just a little, let's meet in the middle".
The album's shortest track (2.5) comprises synth melodies, vocal whispers, and burgeoning development that never comes, making it a tantalising filler track of only 47 seconds.
Like the tracks before it, Love Somebody starts small and leads into another of Wafia's effortlessly smooth vocal performances, weaving a complex melody over and around the synth backing. In the chorus, Wafia demonstrates an impressive ability to pitch notes beyond the backing instrumentation as she sings, "I know we never get it right/We only ever seem to fight/Anyone else would walk away/When you love somebody, then you stay". Once again, Ta-ku's supporting vocals give the song a sense of depth that can only be achieved through male and female vocal contrast, while his pure falsetto shows his versatility in the second verse.
Put simply, this is classic RnB with a new-age twist, sophisticated production, and two adept vocalists both supporting and weaving around each other.
'(m)edian' is out now. Check out lead single Meet In The Middle below!