Erol Alkan and Bruise Rework Confidence Man's Latest Jam, 'Holiday'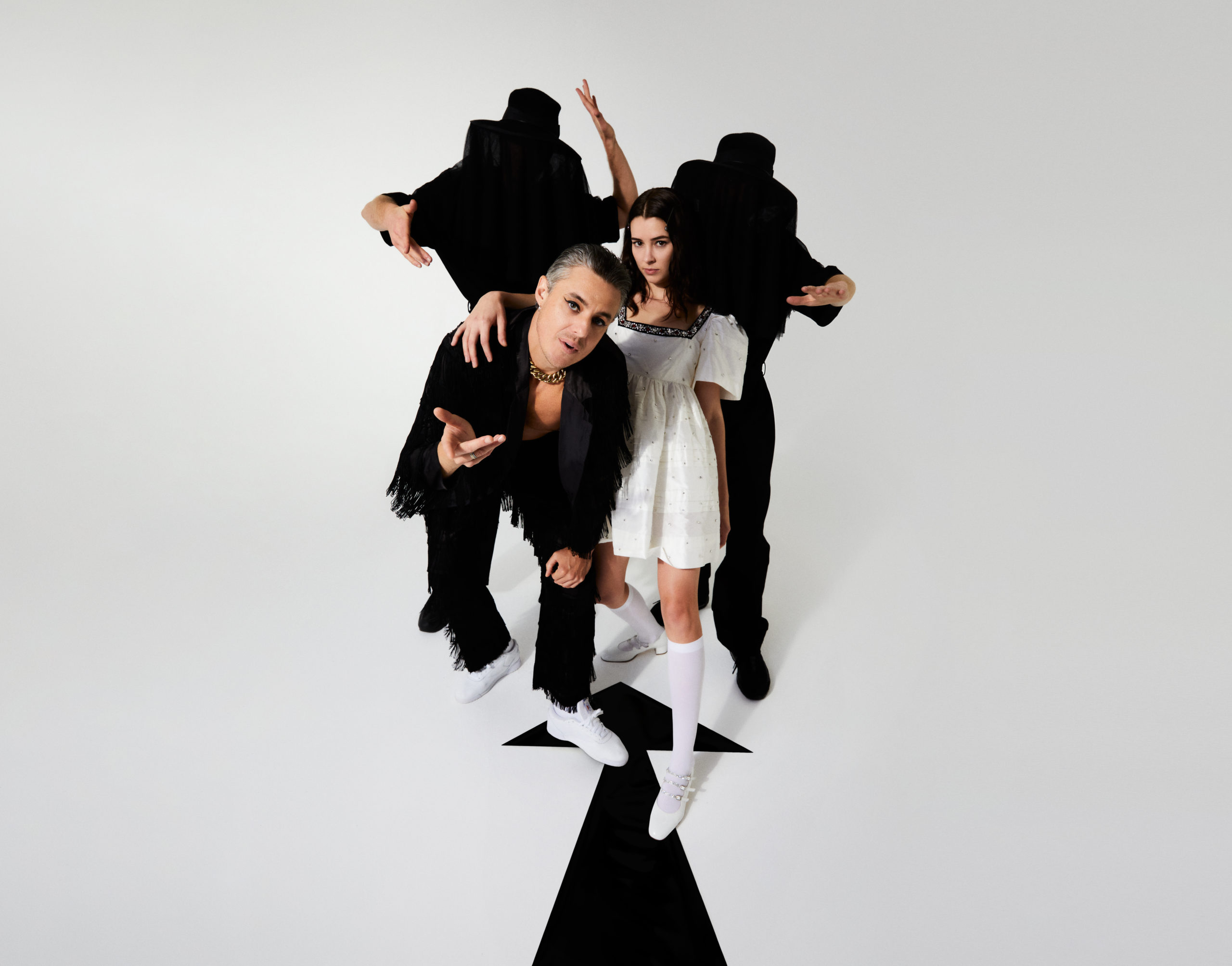 All time party starters Confidence Man have had their hit single, Holiday remixed by some of the best in the business, Erol Alkan (!!!) and UK collective, Bruise.
Only released last month, the huge dance anthem Holiday is now taken to an even higher level of maximum vibe from these two all- time dance music heavyweights with both Alkan and Bruise adding their unique touches to the already bopping dance track.
"Let's be honest, one holiday simply isn't enough. We want that feeling 365 days a year, 24 hours a day. We're getting greedy and we don't even care. So, don't be scared, buy the ticket, take the trip. The Holiday Remix pack is for you, and it'll take you there."  – Confidence Man 
Let's face it having a dance music legend like Erol Alkan rework a track doesn't come around that often and upon hearing the track, Erol was quick to oblige to the project.
"I hadn't spent much time in the studio over the last few years, I hardly had much drive to be creative during lockdown's 18 or so months and looking back I can fully understand why. So, it meant that I didn't rework any artists music since 2018. When Jeff Barrett sent me 'Holiday', I couldn't say 'no'. It's energy and sentiment were ingredients I wanted to work with, and I've always liked the band. I saw them turn the Scala upside down a few years back and I've been a fan since. I made the rework in a day; I knew exactly what I wanted to create within moments of exploring the multi-tracks. Those mixes which come fast are usually my favourites, and this one is definitely one of them'" – Erol Alkan 
Holiday is the first slice of CM's forthcoming album, Tilt which is due out April 1 2022 and are set to embark on a mammoth Australian and European tour in support. Holiday remixes are available now, everywhere via our pals at I OH YOU!
CONFIDENCE MAN LIVE DATES
Tickets available through confidenceman.com.au
Sat 1 Jan | Let Them Eat Cake | Werribee South, VIC | 18+
Sat 8 Jan | Sandstone Point Hotel| Sandstone Point, QLD | 18+
Sun 16 Jan | King Street Carnival | Newtown, NSW | 18+
Sat 12 Feb | Forum | Melbourne, VIC | 18+
Sat 26 Feb | This That Festival | Wickham, NSW | 18+
Sat 26 Feb | Wickham Park | Newcastle Waters, NSW | 18+
Sun 27 Feb | Summer Camp Festival | Sydney, NSW | 18+
Sun 6 Mar | Summer Camp Festival | Melbourne, VIC | 18+
UK/EU DATES
Tue 3 May | O2 Ritz Manchester | Manchester UK
Wed 4 May | Concorde 2 | Brighton, UK
Thu 5 May | O2 Forum Kentish Town | London, UK
Fri 6 May | Recinto Ferial de La Fica en Murcia | Murcia, Spain
Sat 7 May | Liquid Room | Edinburgh, UK
Sun 8 May | St Luke's | Glasgow, UK
Tue 10 May | Rescue Rooms | Nottingham, UK
Wed 11 May | The Waterfront | Norwich, UK
Thu 12 May | Cambridge Junction | UK
Fri 13 May | Marble Factory | Bristol, UK
Sat 21 May | Tomavistas Festival | Madrid, Spain
Thu 16 Jun | Roisin Dubh | Galway, Ireland
Fri 17 Jun | Vicar Street | Dublin, Ireland