Everything Everything Reveals New Single, 'Cold Reactor' and Announces Seventh Studio Album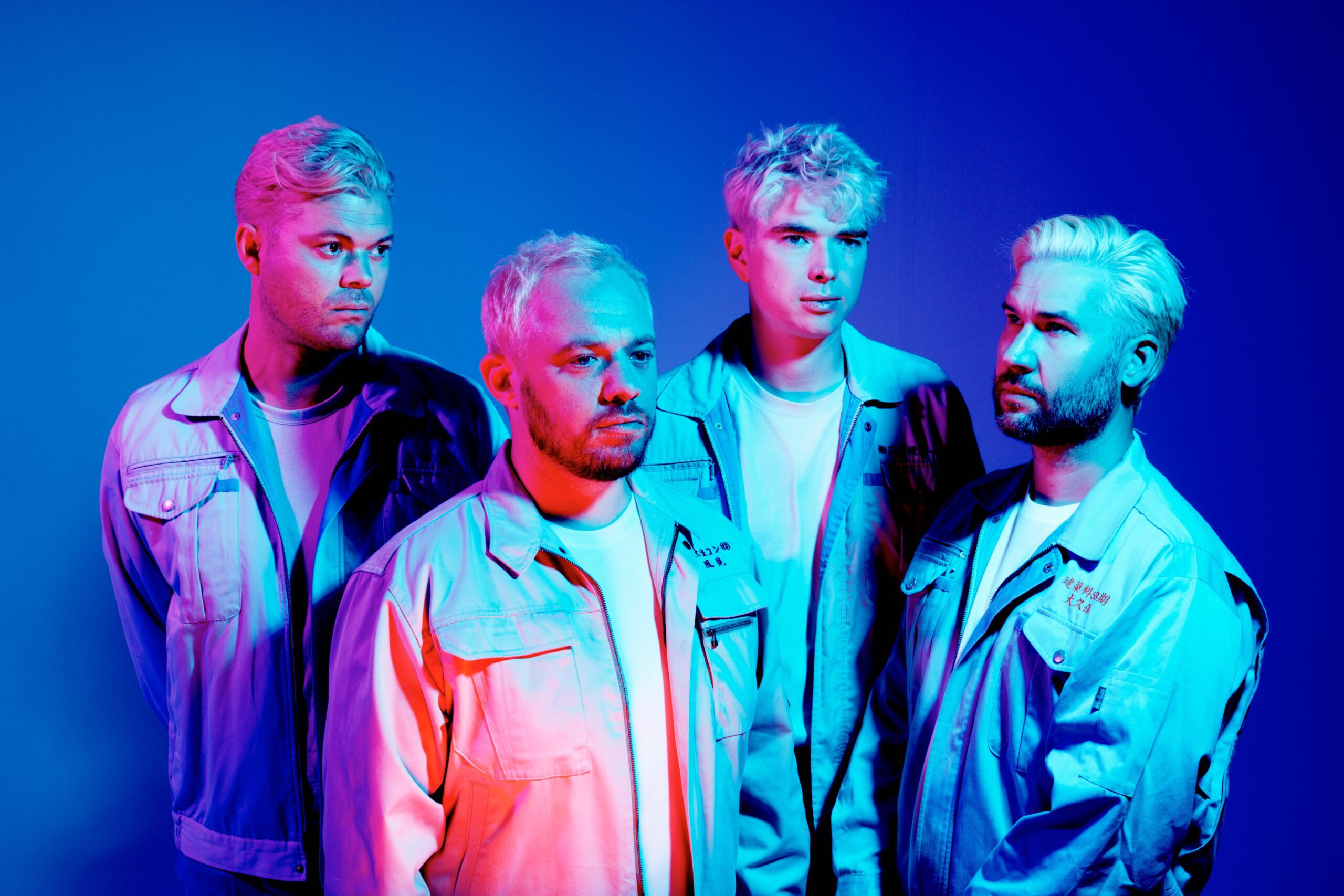 English art-rock band Everything Everything have just announced their seventh studio record, 'Mountainhead' – due out Friday, March 1, 2024. Accompanying the announcement is lead single 'Cold Reactor', which was premiered on Clara Amfo's BBC Radio 1 show. Pre-order / Pre-save 'Mountainhead' HERE.
'Mountainhead' dives deeper into Everything Everything's singular ability to examine the myriad ways in which future tech threatens to plummet humankind into a sinkhole of existential crisis and fractured societies – but as ever with music that provides a final clarion call of hope as darkness threatens to descend. This time, the concept is the 'Mountainhead', an alternate society in which those at the bottom of society's ladder are forced to work relentlessly to keep its elite, at the mountain's peak, elevated. While it's an idea that looks to a nightmarish future, it's full of engaging metaphors for our current existence, from capitalism and environmentalism to religion and celebrity worship.
Frontman Jonathan Higgs explains:
"In another world, society has built an immense mountain. To make the mountain bigger, they must make the hole they live in deeper and deeper. All of society is built around the creation of the mountain, and a mountain religion dominates all thought. At the top of the mountain is rumoured to be a huge mirror that reflects endlessly recurring images of the self, and at the bottom of the pit is a giant golden snake that is the primal fear of all believers. A 'Mountainhead' is one who believes the mountain must grow no matter the cost and no matter how terrible it is to dwell in the great pit. The taller the mountain, the deeper the hole."
'Mountainhead' was produced by Kaines and Tom AD, the duo of EE lead guitarist Alex Robertshawand regular EE studio engineer Tom Fuller. Sessions occurred primarily at Eve Studios in Stockportand Ludwick House in Shropshire.
Renowned for their visionary fusion of dystopian Black Mirror-style concepts with songs that blur the boundaries of experimentation and art-pop accessibility, the album sees the band continue to hurtle their creative adventures into new realms. It's an approach that has resulted in five Ivor Novello Award nominations and two Mercury Prize nominations, a run of five consecutive Top 10 UK albums, and major headline shows, including London's Alexandra Palace.
The lead single, 'Cold Reactor' finds the band pushing their indie-pop heart to the further limits of abstraction, with gossamer vocal samples, a whirling galaxy of synths and breezy, left-of-centre melodies all part of its intoxicatingly off-kilter ambience. Lyrically, it channels the growing futility of the existence of those at the bottom of the mountain, not only for their thankless, all-consuming work but with their emotional expression powered by binary code.
Higgs adds, "'Cold Reactor' is about striving for an advanced future and exponential growth at the cost of our own personal worlds and mental well-being. Lives lived through screens and isolation, leading to disconnected and emotionless reactions in the form of symbols." 
In keeping with the album's dominant theme, the track arrives alongside an official music video, co-directed by long-time collaborator Kit Monteith and Higgs, in which the band assumes all-yellow worker outfits while summiting a mountain and subsequently tearing it apart, shard-by-shard.
'Mountainhead' will be available in limited edition colour vinyl and signed test pressings, available whilst stocks last from the band's online store HERE.
'Cold Reactor' is available worldwide now.
'Mountainhead' will be available worldwide on Friday, March 1 2024 Pre-order / Pre-save HERE