Exclusive: Beau Lightning Walks Us Through His Brand New EP 'The Birth Of An Alter Ego'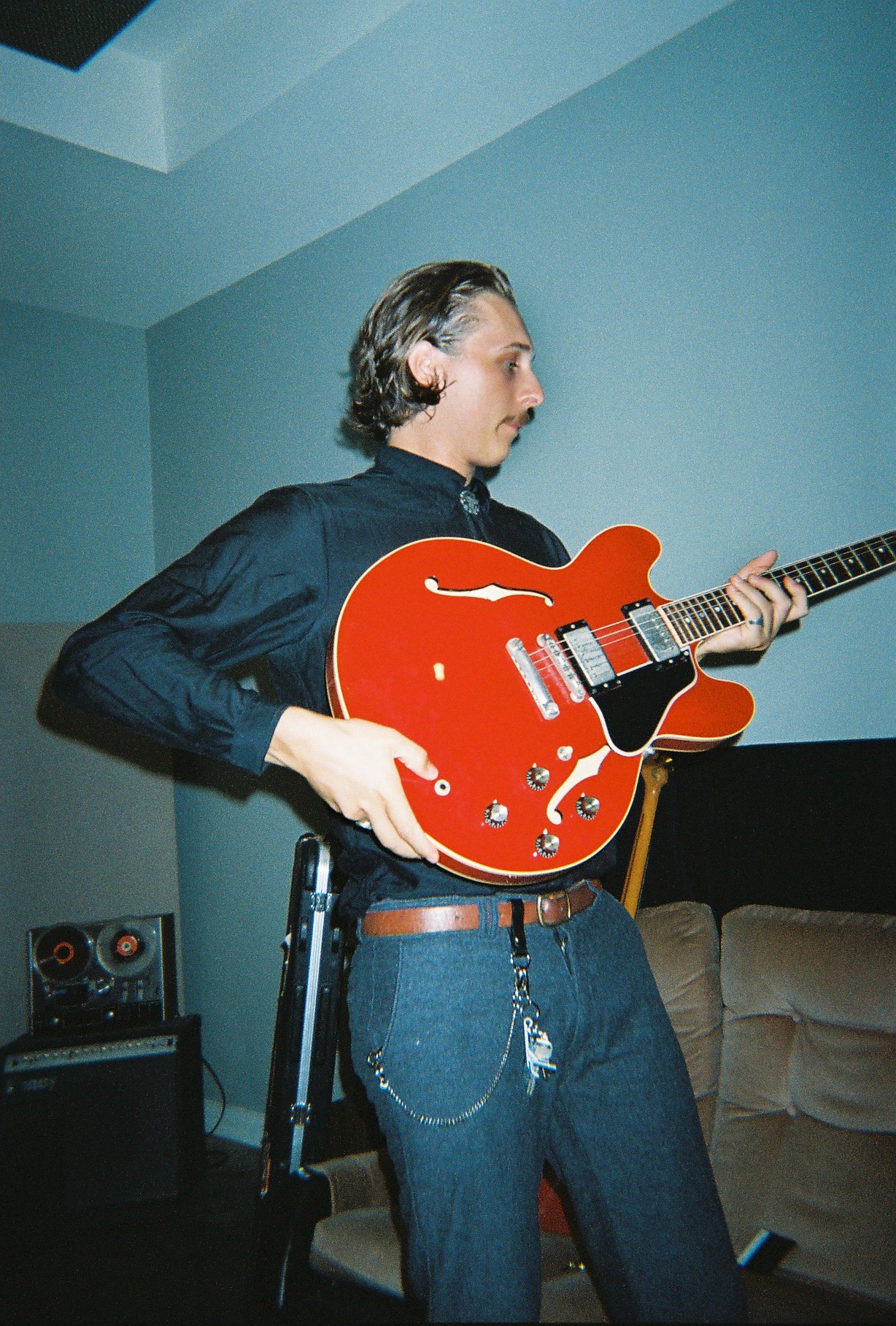 Adelaide based alternative rocker Beau Lightning has released his much anticipated EP, "The Birth of an Alter Ego", today. After bursting onto the scene with his first release "Last Night", Lightning's psychedelic-rocker edge and artistic crafting of vivid worlds have carefully defined each of his releases. "The Birth of an Alter Ego" displays the multi-layered, purposeful curation of Lightning's sound and aesthetic.
AAA Backstage have been given an exclusive behind the song video walk through from Beau Lightning himself. Track by track we learn all there is to know about the EP and how it came about.
Smoke In Your Lungs
Opening up with some pounding drums and ripping straight into some high vocals and reaching guitar work, Smoke In Your Lungs is the perfect EP opener. It has some amazing axe work toward the middle giving off that awesome Beau Lightning psych feel.
Last Night
Last Night is more on that slower jam side with elements of Wolfmother thrown in there and even a feel of Royal Blood meets The Black Keys.
Don't Get A Bit
Once again you'd be forgiven if you thought you were listening to some Andrew Stockdale production here. Don't Get A Bit has a real vibe to it however a tad different to the rest of the EP. With huge build ups and rocky break downs.
Rock N Roll Life
This track has more of a unique vibe to it by comparison to the other tracks on the EP. With more of a hard rock appeal with some cool keys thrown in for good measure. The deep, cark vocal effects make this one a stand out.
In My Hands
The EP closer In My Hands opens with a sweet soft appeal. Some very haunting Nick Cave-esque vocals and smooths guitar work slowly building into an epic bang showing off all of Lightnings talents and smashed into 4 mins of fury.
Overall 'The Birth Of An Alter Ego' is a very impressive piece of recording. From the big glam guitar work through to the darker slower haunting effects of Lightning's vocals range. It's certainly a game changer for the young Adelaide local.