Exclusive: Chelsea Warner Takes Us Inside The Making Of Her New EP, 'Drama'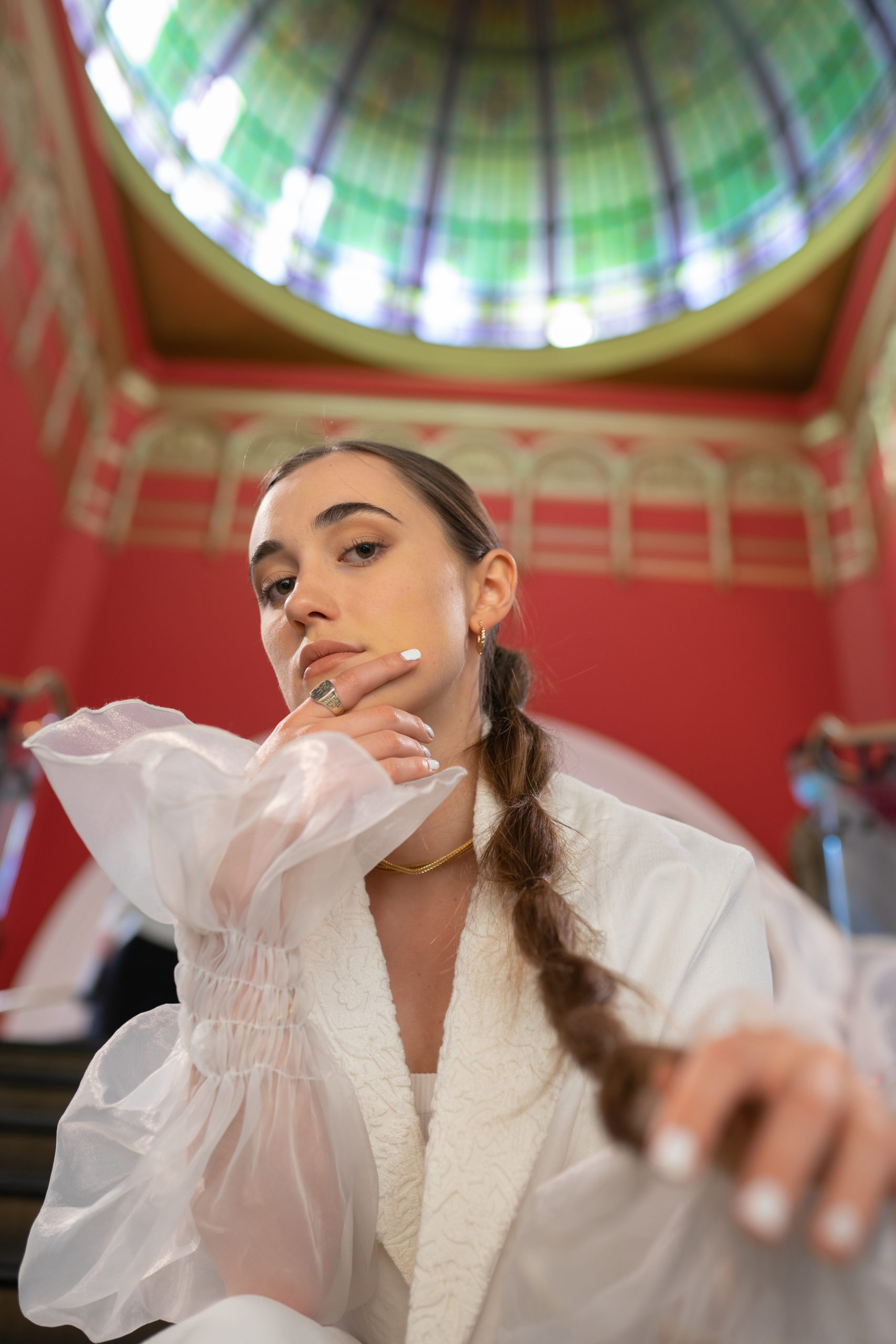 At just 20 years old, Chelsea Warner has struck gold, with her luscious and smooth debut EP, Drama. A coming of age release manifested into existence, 'Drama' is the melodic actualisation of the theatre of growing up, entering the world and feeling the burn of society's spotlight.
Drama was produced by Chelsea Warner, with support from pop/Alt-R&B artist, songwriter and producer, Maribelle (Vetta Borne) with Matt 'Xiro' Fioravanti (Kymie, Tasman Keith, Kwame) working across the EP as well.
"From re-working songs I wrote when I was 16 to starting new tracks completely from scratch,  I was able to reflect on the turbulent formative years of my young adulthood and look back at them with retrospect and nostalgia, while also being not quite yet removed. As I delved deeper into my own experiences, the EP slowly became about the invisible audience of adolescence and the coming of age expectations put onto young girls, with the world constantly feeling like a high-stakes stage.  – CHELSEA WARNER
Today we get an inside exclusive, behind the scenes studio diary during the making of Drama.
Recording the backing vocals for 'Blush' (the finishing touches).
Since I finished the EP in lockdown, I set up a DIY vocal booth in my home studio, made from mic stands, a coat rack, blankets and my trusty Rode NT2-A. I love recording vocals myself, being as sporadic, fast, or slow as I want 'Blush' is loaded with so many BVs, because once I was set up at home, I couldn't stop adding layers.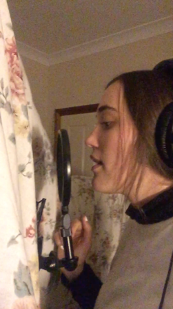 Recording the final bass take for 'It Be Like That'.
Much of the documentation I have of this EP's creation is chaotic, because it was often late at night, and at home. This photo is no exception. Here I'm recording THE final bass take I did for It Be Like That, blanket and all, which was actually the last layer I recorded for the whole song before sending it to mix.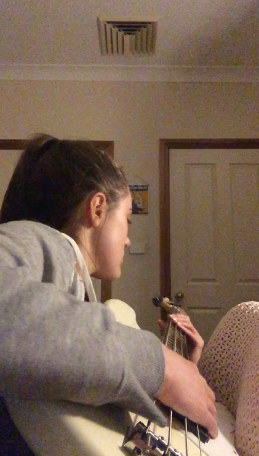 Recording lead vocals for 'Not In The Mood'.
For 'Not In The Mood' I was able to use the vocal booth at hills based Sister2Sister School of Singing, and hired a Neumann U87 for it. It's funny, I ended up actually using quite a bit of the demo take for this track and for 'It Be Like That' – there's something about the raw, not over thought original vocals. That said, I was able to get some really effortless silky tones from this mic and I was in love.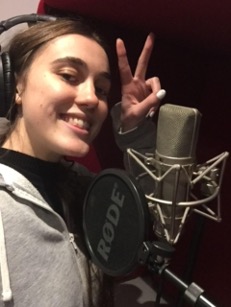 Cheesing while recording 'Nike Sweater' BVs.
I recorded so many backing vocals for this project that I honestly got tired of standing up to record. I put my mic stand the lowest it could go and sat up on a pillow so that I could just swivel my chair around to record vocals. It was pretty lazy, but I like recording A LOT of vocal layers; I love harmonies & stacking my voice. You can hear this in the end of Nike Sweater (interlude), where there's an awful lot of vocal layers.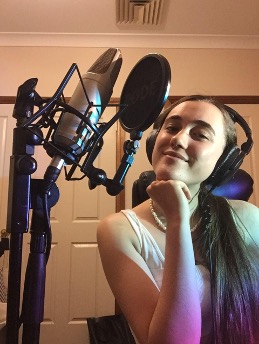 Chelsea Warner's brand new EP, Drama is available now, everywhere.