Fairgrounds Festival Turned It Up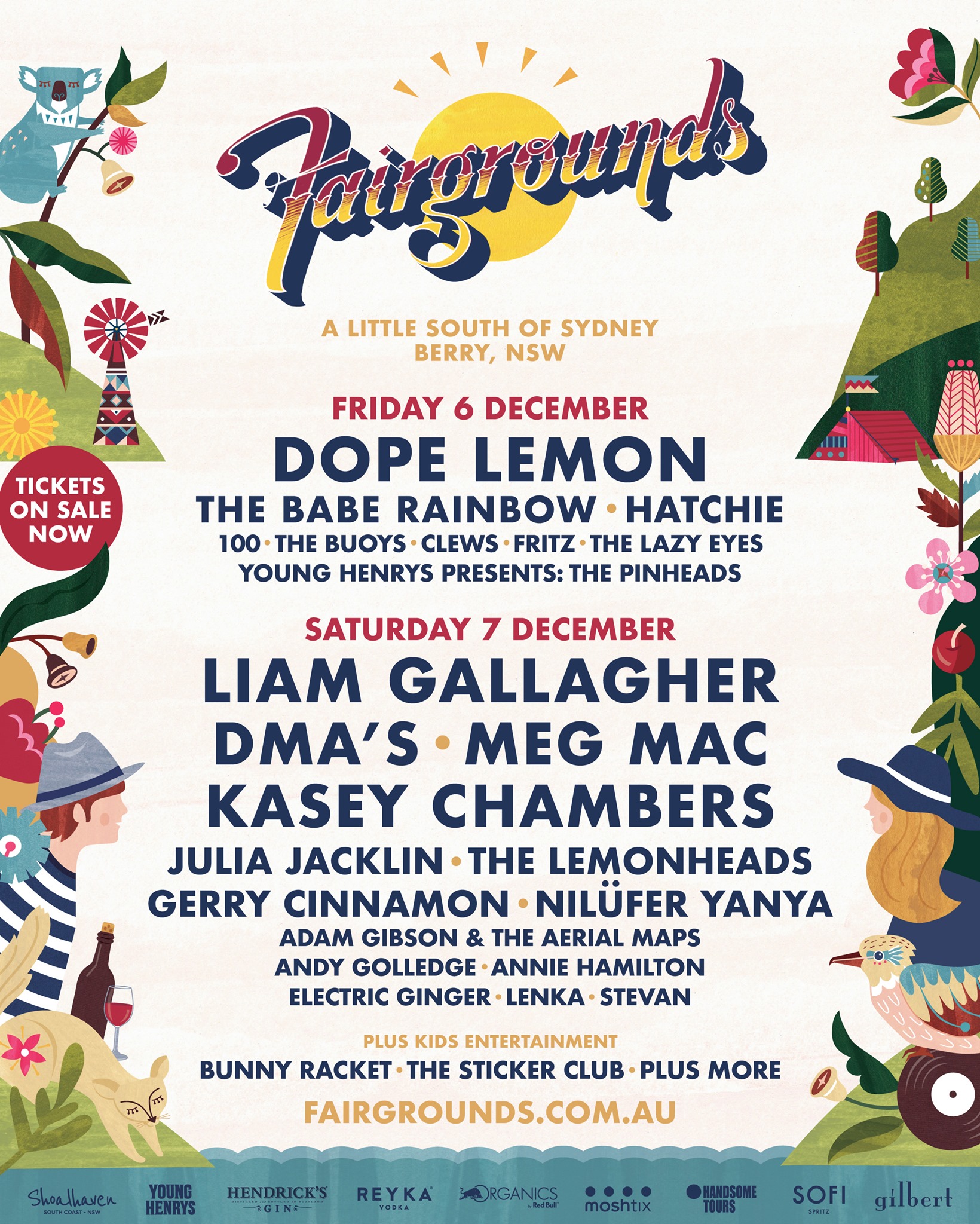 In the heart of Berry, I got the pleasure of witnessing acts including Meg Mac, DMA's and the one and only Liam Gallagher. Fairgrounds Festival was the most spontaneous event of the weekend, with something for everyone to groove to. The atmosphere throughout the whole night was spectacular, and absolutely electric. This all ages event catered to everyone and anyone, permanently glueing a smile to everyone's faces.
The sun was shining down onto Meg Macs set and her heartfelt tunes from "Give Me My Name Back" to "Low Blows" provided an unreal dynamic, her talent just dripping from the stage. This Aussie fireball has already smashed a variety of festivals out of the park, having Splendour In The Grass, Yours And Owls, This That and Beyond The Valley covered.
DMA's set was mental, it was my second show I've seen of theirs and I will continue to never be let down by these boys. They are the perfect example as to why everyone is adoring the Aussie music scene. Guitarist Matt Mason tore up even the smallest of riffs so effortlessly and Johnny Took on the acoustics made the crowd go insane. Frontman Tommy O'Dell sounding identical to his recordings as always (even whilst chewing gum, is there anything he cants do?) and dare I say "In The Air" sounded 10x more captivating live. This band sent good vibes into the crowd and made everyone groove around, one of the best live acts of this generation.
Liam. Gallagher. What a character this beautiful man is. Being in the nose bleed section for his set makes the bruises worth it, and the piercing electric guitars adorning his voice perfectly. Getting his Tamborine out for Stand By Me, standing back and popping his jacket collar while the crowd chanted Wonderwall and having his hood pulled over his eyes whilst he brought Champagne Supernova to life, he is an artist everyone needs to see live at least once. He was the highlight of the show for me, having even dedicated Champagne Supernova to our struggling firefighters. His whole set was biblical and he pumped banger after banger, the intensity of Morning Glory knocking down at least a dozen people behind me from how mental they were jamming out, the crowd screaming his lyrics back to him and hailing him like a king. The king of Britpop AND rock.