Falling In Reverse Are Landing On Aussie Shores In October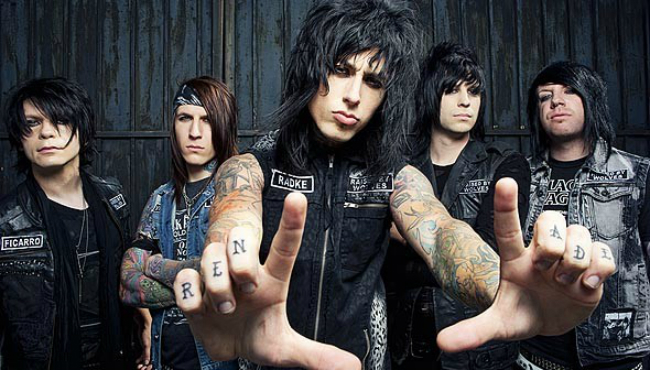 American metalcore heartthrobs Falling In Reverse have announced their first headline tour of Australia, having not been in the country since early 2015 with Escape The Fate. The group is renowned for creating their own brand of infectious metalcore by fusing glam metal, pop punk, and occasionally even some rap-rock.
Due to some former indiscretions, frontman Ronnie Radke has been unable to obtain a visa into Australia, until now. Radke is no stranger to the limelight, with founding (and being kicked out of) Escape The Fate, various assault charges and a two-year jail sentence.
Radke's lyrics have also been known to be drama-filled, attacking his former band in Falling In Reverse's earlier releases for being kicked out. The band itself has had many internal issues and misunderstandings, resulting in a total of 17 band members over the group's eight-year career.
Despite representing various dark and emotional issues in their lyrical content, Falling In Reverse show their fun side sometimes too, with Radke stating in Just Like You, 'I am aware that I am an a**hole.'
Their third  album 'Just Like You' was released back in early 2015, with some labelling the release and Radke's lyrics as their best to date. 'Just Like You' reached number 8 on the ARIA album charts, showing that despite being an overseas heavy band, we (c'mon, they're a guilty pleasure band right?) still show Falling In Reverse a lot of love.
Check out the video for Just Like You and their national tour dates below!
Falling In Reverse 'Count Rockula' Australian Dates
FRI 14 OCT
Astor Theatre, Perth
SUN 16 OCT
170 Russel, Melbourne (U18)
MON 17 OCT
170 Russel, Melbourne (18+)
TUE 18 OCT
The Triffid, Brisbane
THU 20 OCT
The Metro, Sydney
Get Tickets HERE