FANGZ Reveal Searing New Anthem 'Won't Be Me'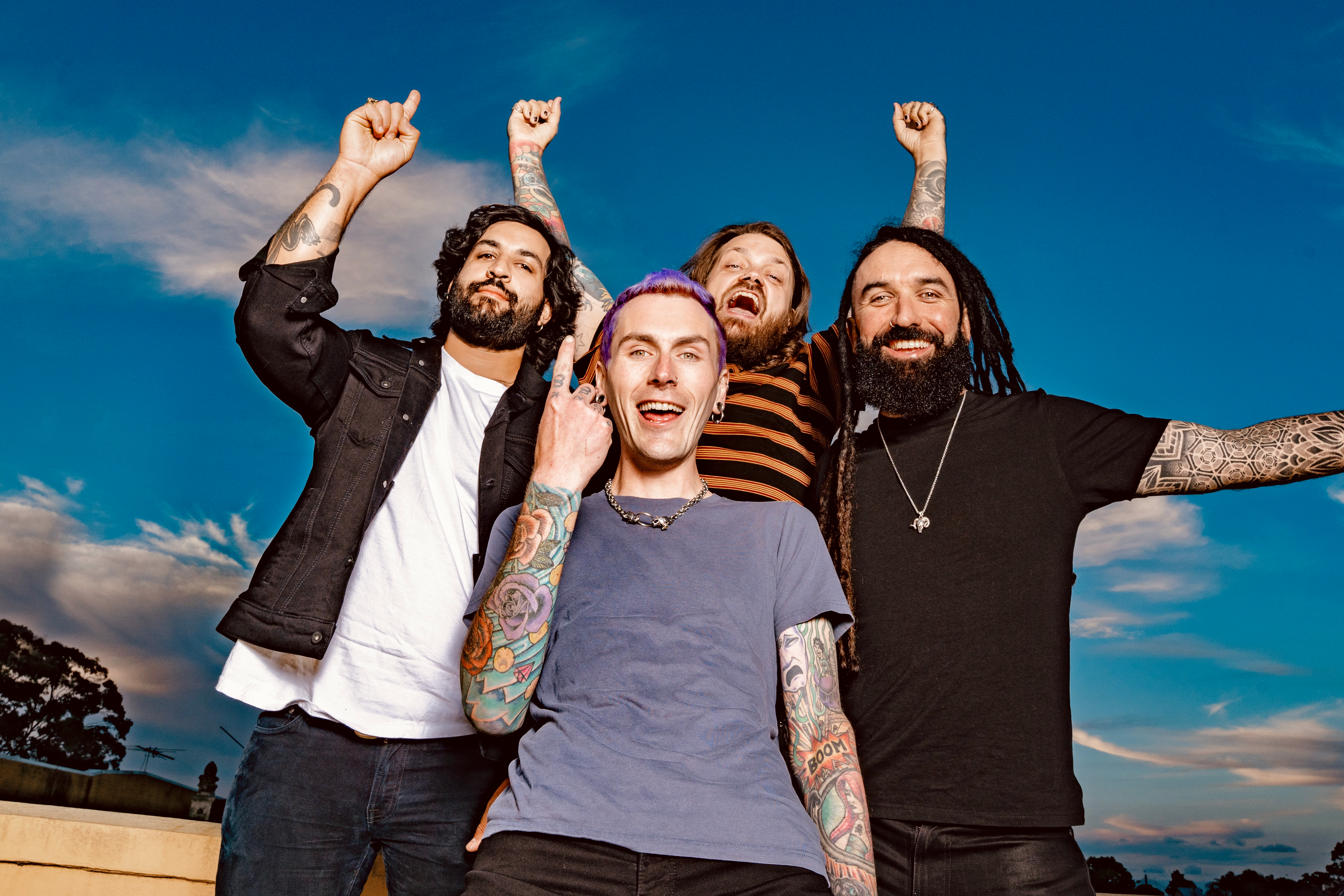 Sydney punk hooligans FANGZ have been going from strength to strength with two phenomenal EPs and a string of compelling singles in the space of just three years. Emotive yet fun and passionate yet light-hearted, these boys are exceptionally original and can seemingly do no wrong. Their latest single 'Won't Be Me' – released 12 November – is the fourth this year and one of the best yet.
The emotionally-charged new single – produced by Stevie Knight (Yours Truly, Stand Atlantic, The Dead Love) and mixed by James Paul Wisner (Underoath, Paramore) – is a dynamic track about the conflicting emotions within a dysfunctional relationship. Palm-muted guitars and frontman Joshua Cottreau's fluctuating vocals seize the listener then heave into a thunderous concoction of emphatic drums and spirited bass with vehement riffs soaring above the mix. Four-on-the-floor rhythms permeate the verses before launching into a volatile halftime chorus, bristling with infectious melodies and cathartic alterations until a poignant climax.
"'Won't Be Me' is about staying in a relationship with someone you love even though it seems destined to fail," Cottreau comments. "It follows the thought process and battle of knowing when to let go of the person you care for. I guess it's a breakup song and a love song at the same time."
To coincide with the release, FANGZ have announced a huge 20-date national headline tour, including regional areas and an appearance at Halloween Hysteria. This continues from their sold-out 'Self Medicate' tour with Down For Tomorrow in early 2021 and supporting the likes of Canada's finest in Comeback Kid, Cancer Bats and revered locals Gyroscope. The quartet have stayed resilient despite the unforgiving global pandemic and have taken great strides through the year with phenomenal support worldwide. 
Previous single 'I Don't Like Me' was praised by Blunt Magazine as "echoing the highlights of an old-school Tony Hawk's Pro Skater soundtrack, this angst-driven anthem is all about those big, biting drum fills and tearing riffs." The single was embraced by NME, Hysteria Magazine and The AU Review, received extensive support from triple j, Triple M and The Faction, and was added to Spotify's 'Local Noise' and 'Fresh Finds AU & NZ' as well as Apple Music's 'The New Rock' and 'The Riff' playlists.
FANGZ has been the name on everyone's tongue since they ripped their way through the local scene with their first EP in 2019 and latest single 'Won't Be Me' shows that they have grown exponentially in that brief time. Churning out music of this calibre is scarily impressive, and the band is crashing through every roadblock along the way. So be sure to jump on the bandwagon now because we can tell that this is going to be a hell of a ride that you won't want to miss!