Festival Review: Jungle Love Music And Arts Festival Day 1 – 27/11/2015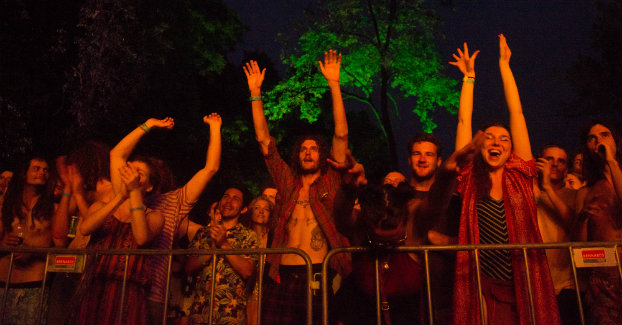 After making a great first impression with their debut in 2014 Jungle Love Music and Arts Festival has returned in 2015 and amazingly has managed to be bigger, better and more invigorating than ever before. Transplanting from Lake Moogerah to Borumba Deer Park the change of scenery brought with it a change in atmosphere that had every single person blissed out and loving life.
Similar to last year the heat began to take its toll at around 6am when tents transform from trusted shelter friends to impromptu death saunas from hell. It wasn't a problem for Jungle Love this year however as the location was abundant with lush trees and shade as far as the eye could see.  All you had to do was grab a blanket and watch the adorable family of deer go about their deery business.
If being submerged in water was more your thing then you better believe that Jungle Love had you covered with a great deal of the site dedicated to the wondrous spring/creek that ran along the stages. Seeing as simply moving caused one to erupt in waves of perspiration the way to go was to set up shop in the water and listen to the midday acts while you got a massage from the cooling, watery hands of Mother Nature. Which is exactly how I found myself enjoying the last ever performance from local bae's The Durries. Although I couldn't see them tear Jungle Love a new one I could certainly hear them create ruckus by smashing everything from AC/DC to Tenacious D resulting in musical excellence.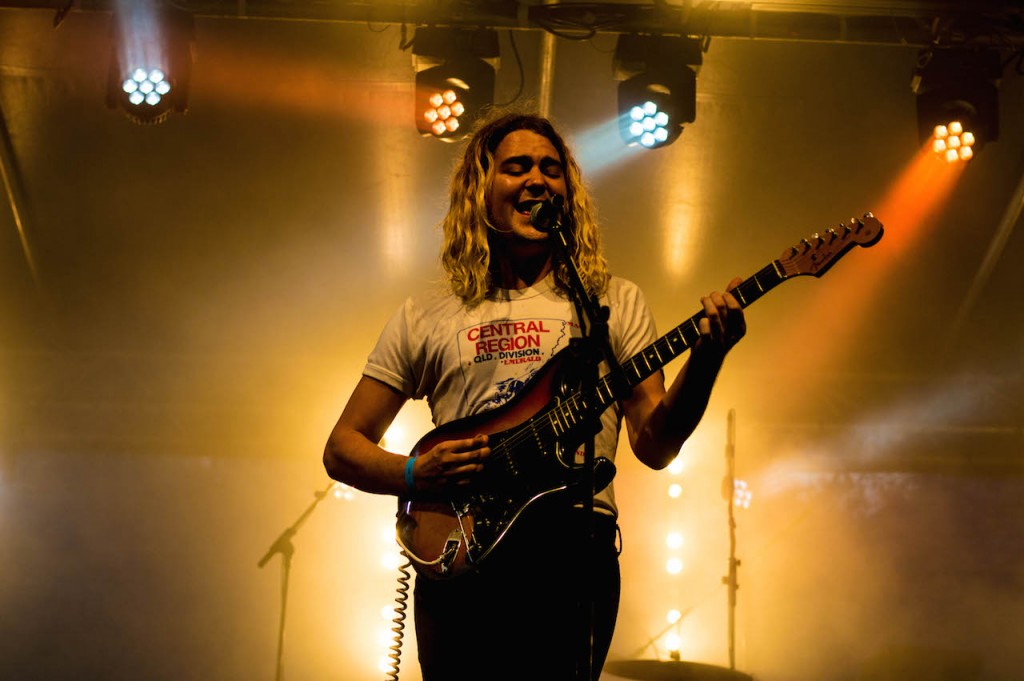 Brissie boys The Belligerents graced the twilight stage to a rapturous crowd. Smack bam in the middle of their Outside:Inside tour the fellas pulled out all the stops with their unique mix of psychedelia and rock playing nicely against the vibrant forest surroundings. While the crowd would have been perfectly happy just watching lead singer Lewis Stephenson's erratic dance moves for an entire set the band went one set further pulling out their cover of Fatboy Slim's Praise You causing people to erupt in fits of dancing not dissimilar to Stephenson's groovy moves.
As the evening turned darker sunburnt faces were masked with glitter and walkways transformed into illuminated fairy playgrounds. It was clear that the party had only just begun. Taking in the surroundings on one of the many convenient pink communal bikes scattered around the site I stopped for a while to enjoy some impromptu fire twirling because why not?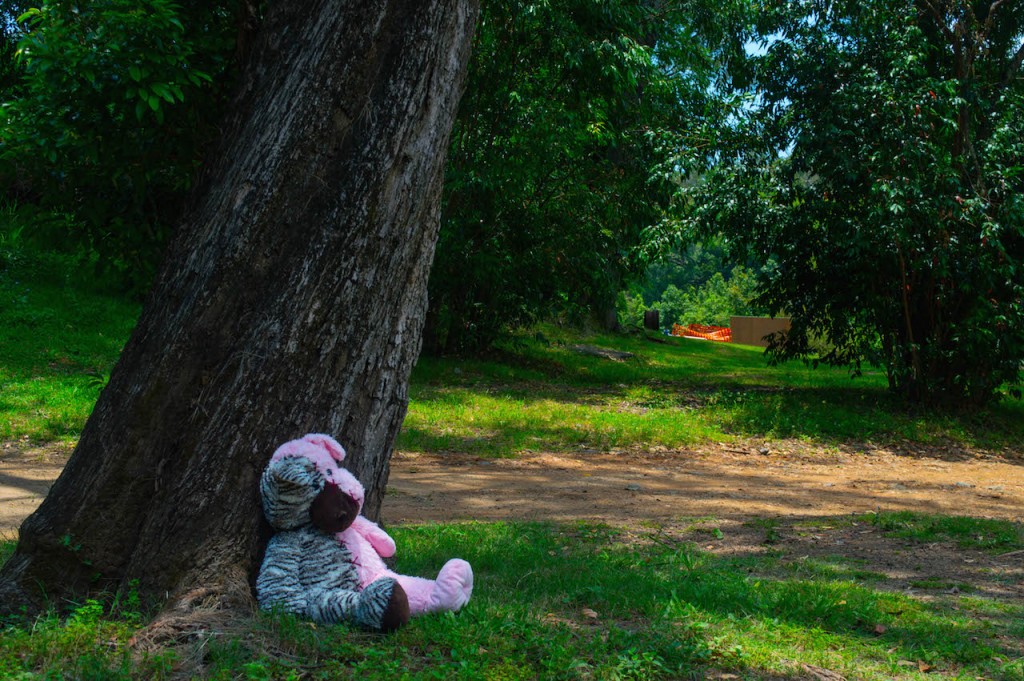 Once the flames were extinguished I made my way over to the stage blaring out that unique combination of brass and freestyle rap that could only be attributed to Brisbane collective Bullhorn. It's hard to pick what was the most impressive part of their set; there was the unfaultable synchronicity of the seven strong brass section and the most graceful tuba playing this reviewer had ever seen but effervescent MC Roman Albert takes the cake with his ingenious freestyle verse inspired by the crowd word suggestions of "tiger" and "scrotum". It truly was the jolt of excitement that the sun soaked crowd needed.
Pattering over to the Zazu stage Jungle Love alumni Moses Gunn Collective were bringing the multi-coloured stage lights to life with their undeniable tunes. Giddy off the release of their debut album Mercy Mountain the lads and lady were dressed to the nines, joining many of the crowd members in a glitter facemask. The lazy guitar licks of Shalala sent the audience into waves of music induced euphoria while Back Into The Womb had people boogying into another dimension. A true jem in a day full of glittering musical jewels Moses Gunn Collective sure showed an adoring crowd a good time for the second year in a row.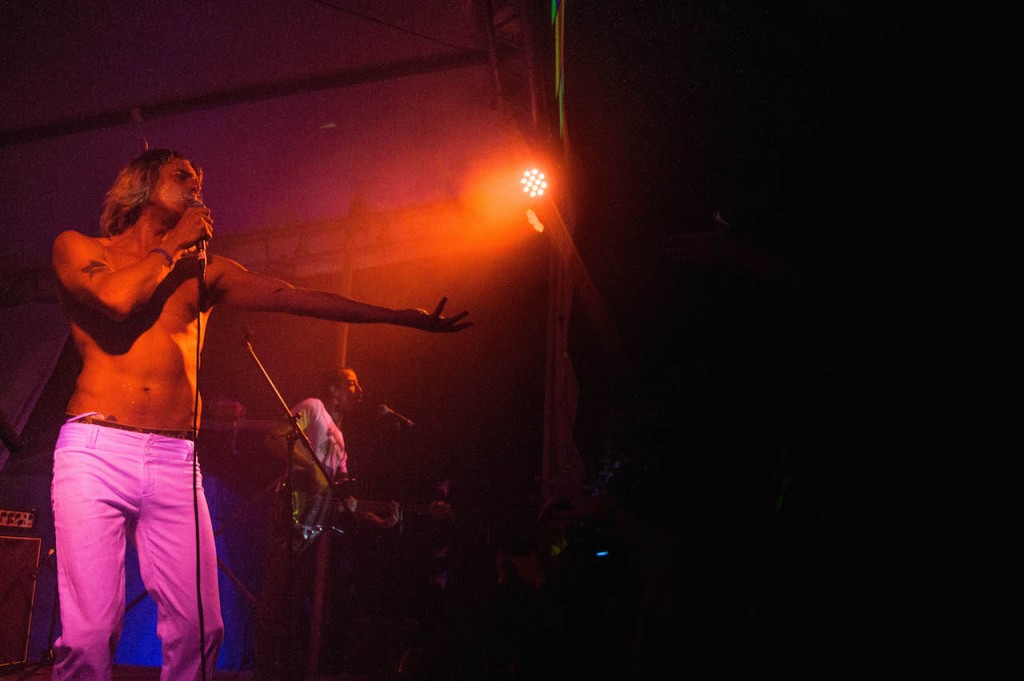 While there were many more outstanding acts and features from day one of Jungle Love there is only so many words to describe the delight that organisers have foraged from this humble festival. Jungle Love has evolved in leaps and bounds since 2014 and is officially on the map as one of the most absorbing and enchanting festivals coming out of Australia right now.