Festival Review: Splendour In The Grass 2015 – Day 3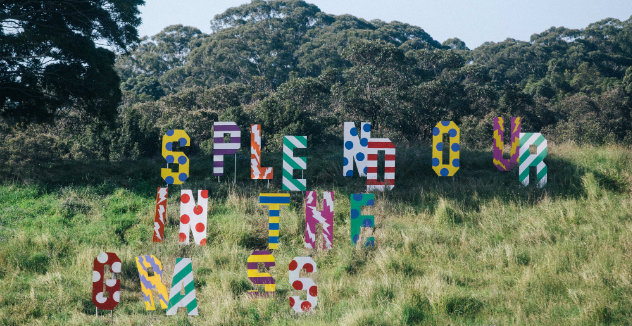 Battered, bruised but not beaten we trudged our way through the now inches thick mud to get to what would be our final day at Splendour In The Grass 2015. The flesh might have been weak but the spirit was ready to party.
Hitting up Last Dinosaurs first the Brissie boys turned good made a spectacle of the blue skies and fine tunes. The only downside to the foursome's infectious tunes was that the mud that now ruled the Amphitheatre had coagulated into some glue like substance making feet movement almost impossible. Nevertheless, we persevered with waist up dance movements and were rewarded with a dedicated performance. Welcome back boys, you were missed.
It's often said that the most rewarding part of music festivals is finding an artist you've never heard of before and instantly loving them. Well this year's hidden diamond came in the form of Northern Territory-via-New Orleans troubadour C.W Stoneking. I might be a little late to the game as Stoneking had already won ARIA's for his eclectic mix of blues and old school rock 'n'roll but Sunday was the first time I had laid eyes on this vision from music's past. I feel in love instantly.  Bravely dressed top to toe in starched white Stoneking made us feel like we were jiving in a smoky southern bar instead of grinding 3 days worth of mud into our boots. Stoneking unleashed tracks from his latest album Gon' Boogaloo and boogaloo we did under the setting Splendour sun. Definitely the surprise stand out from a weekend of wonderful music Stoneking broke character only once to take a cheeky Insta picture of his smitten crowd.
Keeping on the retro vibe sibling act Kitty, Daisy and Lewis took over the stage next fresh of the release of their third album. It's definitely a family affair whenever the Durham clan is concerned with Daddy Durham taking up residence on the rhythm guitar and Mama Durham kicking it onto a whole other level on the bass. There was an intense connection between this family as they belted out their genre-spanning catalogue. Recent single No Action really took the cake with Daisy stretching her vocals to soaring highs and Kitty just straight up funking us up. A terrific trip back in time and just groovy enough to get the crowd pumping.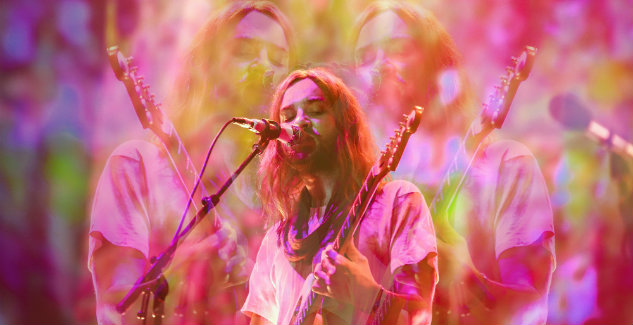 We were practically bathing in mud as the crowd waited on baited breath for Kevin Parker and co. to emerge from the Amphitheatre stage. It was predictably psychedelic with warped graphics and a trippy light show to accompany Tame Impala tracks old and new. Parker, who you would be forgiven in thinking is a bit in his own head, was a luxury sweetheart commending Splendour on its A+ festival vibes. Accordion players, Lionel Richie and some cheeky tits were all prevalent during classic track Feels Like We Only Go Backwards sealing in all the feelings good and bad that we had over the weekend.
Just as soon as it started it was over. Tired, muddy, sore but full of some tip top memories we bid adieu to Splendour In the Grass 2015. See you next year, let's see if your grass grows back in time.