Five Finger Death Punch Announced as Support For Black Sabbath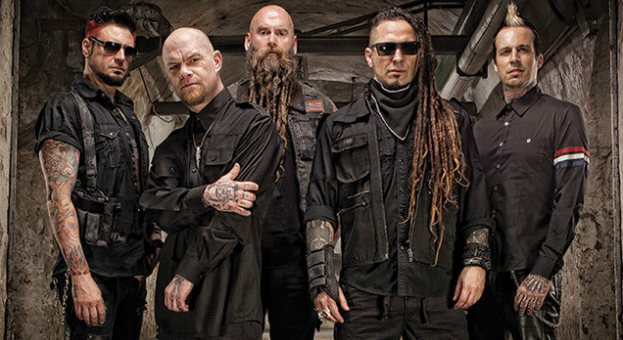 American metal outfit Five Finger Death Punch (5FDP) have been announced as the major support act for Black Sabbath's Australian Tour in April. The amazing call-up follows the release of their new single My Nemesis a few days ago.
The band have received plenty of acclaimed including being awarded 2015 Artist of the Year for America's SiruisXM Octane Music Awards, as well as topping the Best International Artist chart on the Swedish radio station's Bandit Rock Awards.
The singles music video explores pain and grief involved as a direct result of teenage hard drug usage. Emotionally this topic is hard to explain, however towards the end in white text summarizes it perfectly "Grief is an irreversible current of sadness, when you miss your last opportunity to be there for someone".
5FDP are seen experimenting outside of their usual heavy songs and exploring a more mainstream approach. However, the raw harsh vocals throughout the song combining the perfectly placed double kicks and crunchy sound of the guitars, help maintain a heavy music vibe.
Guitarist Zoltan Bathory has opened up about the song, saying "In life everyone has a nemesis… it can be anything… a self defeating thinking pattern, a bad habit, an addiction, an adversary… something or someone that puts you in an impossible scenario, where you are presented with a fork in the road.
"You can give up and just suffer the situation, or you can use your pain to overcome it, as pain is truly the wind in the sails of change. We wanted to present a story about moving on, a story that probes and questions compassion and loyalty.
"Those are beautiful notions, but remember you have to be loyal and fair to yourself as well, so will you sacrifice yourself for another or will you live with the guilt that you didn't," Bathory said.
In support of the video and the songs strong message, 5FDP encourages fans to share their own "Nemesis" on Facebook, Twitter, and Instagram with the phrase #MYNEMESIS IS _____ AND I WILL #OVERCOME.

Black Sabbath 'The End' Tour
w/ Five Finger Death Punch
FRI 15 APR
Perth Arena, Perth
SUN 17 APR
Adelaide Entertainment Centre, Adelaide
TUES 19 APR
Rod Laver Arena, Melbourne
WED 20 APR
The Forum, Melbourne
FRI 22 APR
Big Top Sydney, Sydney
SAT 23 APR
Allphones Arena, Sydney
MON 25 APR
Brisbane Entertainment Centre, Brisbane
Get Tickets HERE