Five Island Drive Reveal Their New EP, 'White Rose'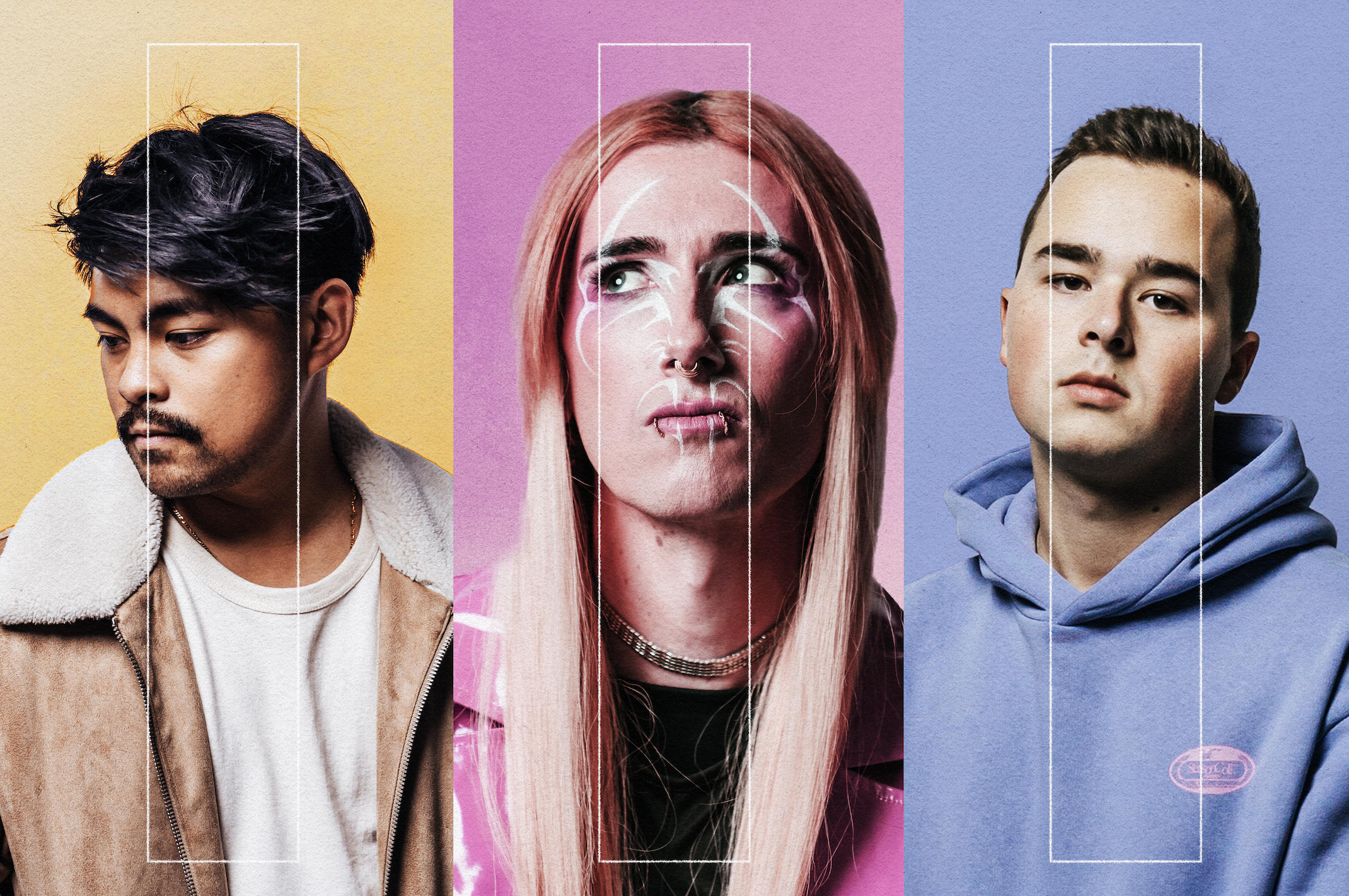 No corner of culture has been left untouched by the resurgence of the 80s and music is at the forefront of past era adoption. Five Island Drive hasn't shied away from the use of arpeggiated synths and 808s on this five-track heart racing EP, but the nostalgic instrumentation is merely a springboard to the experience. This diverse exhibition of musicianship unapologetically demonstrates an unwavering voice for activism and allyship while racing through checklists of genres that sit atop an immaculately polished throne of heavy music.
The EP opener 'Destroying Icons' tears off from the start with frantic guitar licks and scratches, punched to the forefront with reckless abandon by the drums. Erratic verses sprint into reflective bridges that swell into a chorus that calls out performative activism and emboldens the listener to think for themselves, question authority and put those who only pretend or virtue signal in the ground.
Second off the rank, 'The Record' set its tone immediately with the EQ sweeping through a video games-esque motif straight into the chorus, moving slightly from criticism to reflections on self-preservation and a tasteful cut into the verse, a powerful tip of the hat bands like Limp Bizkit or Linkin Park. You'd be remiss to stop listening at the chorus if the nu-metal influence doesn't tickle your pickle, the halftime bridge reinvigorates the listener with infectious screams and laments.
The interlude 'Weiße Rose' is a spoken word stanza providing reflective respite and insight into some of the inspiration for the EP. The band's fierce trans vocalist Frankie Jean (she/her) explains the meaning behind 'White Rose' and 'Sophie's interlude':
"In the early 1940's Sophie Scholl and 4 other students, including her brother Hans, started the Weiße Rose Movement in Germany for a cause that didn't directly affect them, knowing that it would likely cost them their lives. And it did. The 'White Rose' EP tackles allyship in many forms. Activism, self-allyship, critiquing performative-only action, and removing people from your life that refuse to alter their damaging beliefs; and the middle of the EP contains a powerful speech in Sophie Scroll's own words that sum up the entire meaning of this collection of songs. Narrow streets lead to the same place as wide avenues, and a little candle burns itself out just like a flaming torch does. We all can choose our own way to burn."
There's no rest for the wicked and especially not for those who fight against them. The penultimate track 'Spite Suicide' is a rapid firing side arm of self-confidence and empowerment. No matter the size of the flame if you're lending your energy to those that need it and what is right, you'll want to be doing it to this track; it makes you feel like a furnace. Start a riot and do it on your own terms, the rules were already broken.
'Lost Cosmonauts' is the final track, tying off the EP and creating this exceptionally neat package. A farewell of vocal harmonies paving the way for themes of self-development and growth. The minimalist verse and spotlight on vocals drive home the feelings of inherent loneliness that can come with leaving behind an old self, old friends and outdated ideals.
'White Rose' is a boiling pot of heavy music references, modern production and tips of the hat to genres past. Most importantly it is a mandatory call to action for activism and ally-ship presented honestly and unapologetically, a fevered call out of the phonies, a rallying cry for the dispossessed and a wake up call for anyone that is an ally to step up and do more. Five Island Drive have written the soundtrack to my next protest.