Flight Facilities Blast Off With Return Single, 'Arty Boy'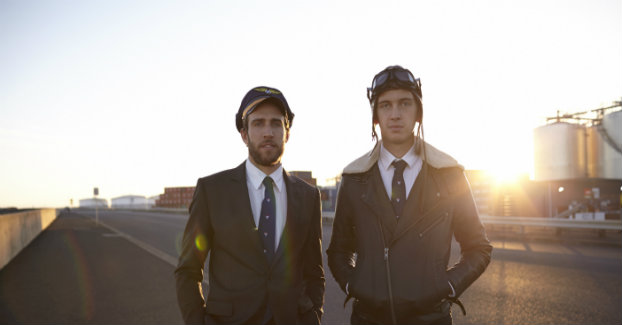 You've never heard synths woble like this before! Flight Facilities, Sydney's premiere production duo, have broken their three year silence with a supreme return track titled, Arty Boy.
Once again pairing with Emma Louise, after their huge track, Two Bodies from their debut record, the track is a leftover from Emma Louise's studio sessions from her own album, 'Supercry'. Speaking to triple j yesterday, Jimmy and Hugo said the track, initially, was aiming for a different style compared to Louise's direction intending for her album.
"We sort of wrote some electronic versions even of the songs that she released on her last album and this was one of them that wound up sounding a bit too Flight Facilities and so we decided to go down that direction instead and we've had it sitting with us for like a year and a half or something like that, Winter 2015 we wrote it."
Arty Boy is devilishly funky comeback tune for the duo and plays to their minimalistic yet high class production style. Emma Louise shines bright as ever on the track with her angelic voice soaring over Jimmy and Hugo's wobbly bass licks.
No official word yet as to an album and any further new music or even some shows, but Flight Facilities are working hard on the new music in LA at the moment. For the time being, enjoy the bliss of Arty Boy below.