Flume Rides Kelly Slater's Man-Made Endless Wave For Blissful "Quirk" Video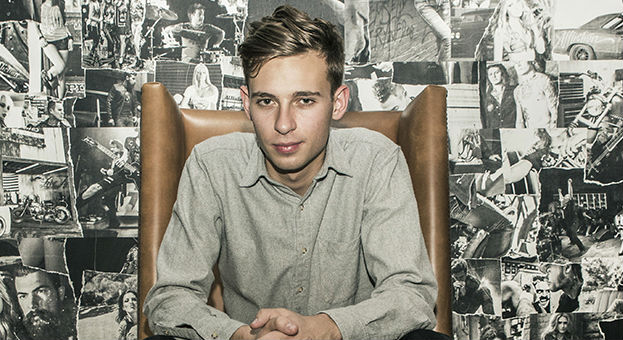 Australian electronic lord Flume has just blessed us with his heavenly new track Quirk, which he debuted in a homemade video of his trip to surfing legend Kelly Slater's 'Surf Ranch' private wave pool!
'Flume Adventures: Day of The Wave' puts a coastal vibe on Flume's signature sound as Harley Streten hangs [ten] out with a few friends (including Aussie surfing champion Steph Gilmore) while they catch some waves. Flume is filmed saying "I'm at Kelly Slater's own wave pool. I'm insanely excited right now. This is a dream of ours….since primary school".
The new track delivers a rich and luscious soundscape featuring chopped angelic vocals and rattling synths. Quirk encourages a feeling of bliss and delivers plenty sunset-on-the-beach vibes, while Flume's velvet beats are heaven to your ears. Kelly Slater's concept of an endless wave fits the track perfectly as Flume effortlessly skims along the glistening water.
Quirk comes before the highly anticipated release of Flume's 'Skin Companion' EP, following the worldwide success of his 2016 sophomore album 'Skin'. Streten also topped this week's 100 Best Discoveries of triple j Unearthed countdown (10th Year Anniversary), so while you're waiting for his new EP to drop it's absolutely worth delving into his back catalogue.
Flume's 'Skin Companion' EP is set for release on Friday the 25th of November, but he's been kind enough to preview his EP HERE!
As part of his 'Skin' world tour Flume is returning home this month for a run of massive shows, so be sure to grab a ticket while you still can! Until then, vibe out and pretend you can surf as well as Harley Streten…
Flume 'Skin' National Tour Dates
FRI 25 NOV
Perth Arena, Perth
THURS 1 DEC
Riverstage, Brisbane
FRI 2 DEC
Riverstage, Brisbane
SAT 3 DEC
Spilt Milk Festival, Canberra
FRI 9 DEC
Qudos Bank Arena, Sydney
SAT 10 DEC
Qudos Band Arena, Sydney
THURS 15 DEC
Sidney Myer Music Bowl, Melbourne (SOLD OUT)
FRI 16 DEC
Sidney Myer Music Bowl, Melbourne (SOLD OUT)
SAT 17 DEC
Adelaide Entertainment Centre, Hindmarsh
Get Tickets HERE