For Mötley Crüe, All Bad Things Have Come To An End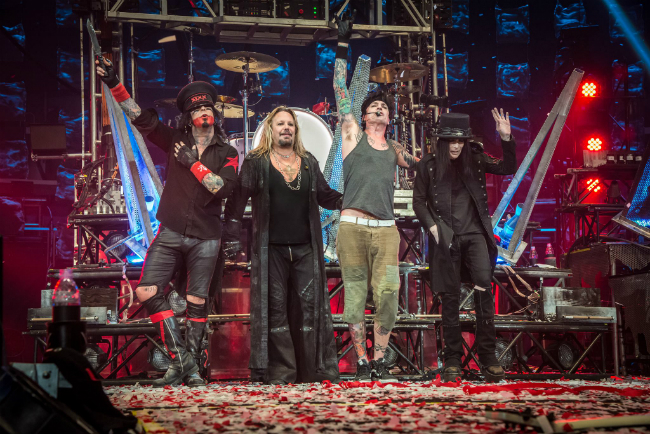 After an epic 164-show world tour across 5 continents, lasting two years and generating more than $100 million to conclude a massive 35 year career, Mötley Crüe are no more. But in case you missed out or simply want to relive the glory that was their final tour, a streamed version of the final performance ever, dubbed "Mötley Crüe: The End", is almost upon us.
From July 17, this exclusive pay-per-view event will allow viewers to witness the iconic rock quartet performing to a sold out arena from New Years Eve 2015. Available for only one month on their website, Mötley Crüe have provided the world with an all-access pass to the entire live show as well as some sneaky backstage antics.
This historic digital event came about after the band signed an agreement to never perform again under the Mötley Crüe banner once the tour ended. In typical Mötley fashion, they pulled out all the stops at their final show, with everything from flame-throwing guitars to drummer Tommy Lee soaring over the crowd in his "Crücifly" roller-coaster. After witnessing it all first-hand this show cannot come any more highly recommended!
Watch the trailer for "Mötley Crüe: The End" below, or watch the full show from July 17 HERE!