Four New Rocking Tracks To Energise Your Weekend
Tooth & Tusk with Never Going Back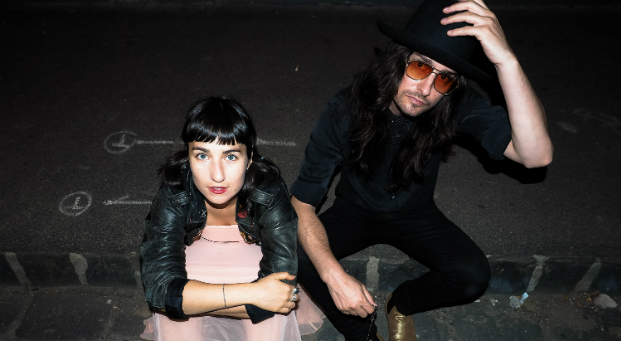 Never Going Back is the latest release from Melbourne disco 6-piece Tooth & Tusk. The track is classic disco: the syncopated guitar, the thick wah breakdowns, the subtle synth-strings that hang in the back of the track, and huge thumping bass.
The song can come across as being something from an intro to a lost 70's cop show, until the chorus hits, and then it shifts the song from contemporary disco into a fuzz-saturated disco-rock track. Vocalist Courtney Constantinou is given room throughout the track to boast her enormous vocal abilities and she delivers, her melodies soaring over the disco-fuelled track.
Never Going Back follows on from Tooth & Tusk's two previous releases Forever Ain't So Long and Nothing Makes Sense. Both tracks showcase the band's talent for rich vocal harmonies and 70's throwback genre-melding rock. If you're looking for something funk-heavy for your weekend, Tooth & Tusk might be just your thing.
TOOTH & TUSK TOUR DATES
FRI 12 FEB
Shebeen, Melbourne
WED 17 FEB
Workers Club, Melbourne
SAT 20 FEB
Grace Darling Melbourne
THU 25 FEB
Post Office Hotel, Melbourne
SAT 19 MAR
The Vic Sydney
Tropical Zombie with Call The Police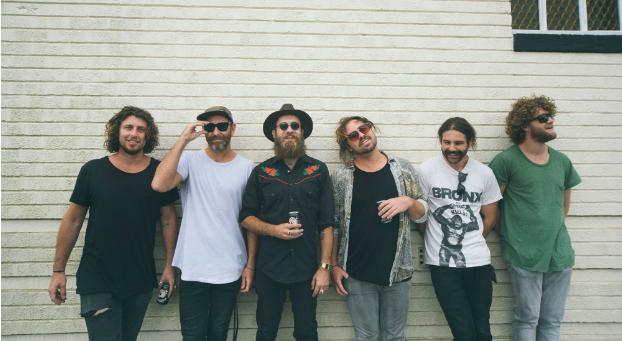 Imagine six surfers became infatuated with The Sonics and started a band you could have something that sounds like Tropical Zombie's Call The Police. It's garage-surf-rock that once it begins doesn't let up. Clocking in at a little over two minutes, the track stays punchy and doesn't lose the level of high-energy that propels it along.
The bark of the vocalist, going by the improbable name Rob Swords, gives the track a more aggressive feel than previous Tropical Zombie releases, but it's better off for it. The rough howls and the backing harmonies work together to give a sense of edginess to their beach-rock sound.
The beach-vibe that the track is soaked in is contrasted by the ripping harmonica solo near the end that only adds to the overall impact of the song. Tropical Zombie's high-energy performances can be seen for yourself during their 10-date tour starting in March
TROPICAL ZOMBIE 'CALL THE POLICE' TOUR
THU 10 MAR
Noosa Festival of Surfing
FRI 11 MAR
Quicksilver Boardriders, Coolangatta
SAT 12 MAR
Mojo Burning Festival, Brisbane
SAT 12 MAR
The Northern, Byron Bay
FRI 18 MAR
Club 54, Hobart
SAT 19 MAR
Republic Bar, Hobart
FRI 1 APR
Northcote Social Club, Melbourne
SAT 2 APR
Festival of the Stone, Torquay, VIC
FRI 8 APR
Rad Bar, Woollongong
SAT 9 APR
Brighton Up Bar, Sydney
Grenadiers with Live Fast, Diabetes
Adelaide punk-rock trio Grenadiers have released their new, monstrously loud single Live Fast, Diabetes. Self recorded and mixed by drummer James Balderston, it's the first single from their forthcoming third album due for release in Spring.
Live Fast, Diabetes is a fairly standard punk-rock affair; it's hard, urgent, simple, aggressive, but delivered in a way that's uniquely Australian. The lyrics aren't exactly witty, but instead have a larrikin-like quality to them.
The track begins with a riff that sounds almost like an Irish-folk chord progression, before launching into a D-beat driven punk-rock outburst, with cymbals crashing at nearly every point and a rumbling bassline. The refrain does it's duty but would sound better when backed up by fifty drunk people shouting from in front of the stage, which you could very well do, during their East Coast tour starting in March.
GRENADIERS 'LIVE FAST, DIABETES' TOUR
FRI 11 MAR
Brighton Up Bar, Sydney
SUN 13 MAR
Club 54, Launceston
SAT 26 MAR
The Hills Are Alive Festival
THU 10 MAR
Crowbar, Brisbane
SAT 12 MAR
Shebeen, Melbourne
FRI 18 MAR
The Jade, Adelaide
Twin Fires with Two Hands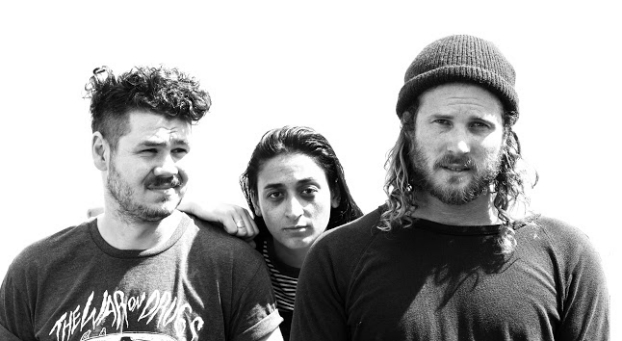 Twangy rock from the American South collides with 90's shoegaze to bring you Twin Fires' new single Two Hands. The single is the first from their upcoming EP 'This Time I'm Fine', which was recorded by Tony Buchen (The Preatures and Andy Bull).
The contemporary blues-rock is subverted by the near constant shoegaze guitar drone, creating something entirely unique. The chainsaw-like guitar is nestled behind the swamp-blues tones, which creates a sort of push-pull between the two competing styles without either of them overshadowing each other.
It'll be interesting to see if their EP has the same 'blues vs. shoegaze' dynamic or whether there'll be one prevailing style over the other. For now, Two Hands perfectly introduces the Sydney trio at their most balanced and rousing.
TWIN FIRES TOUR DATES
SAT 20 FEB
The Foundry, Brisbane
FRI 26 FEB
Oxford Arts Factory, Sydney
FRI 4 MAR
Howler, Melbourne