Mixtape Review: FREEDS Mixtape 'F.A.L.L'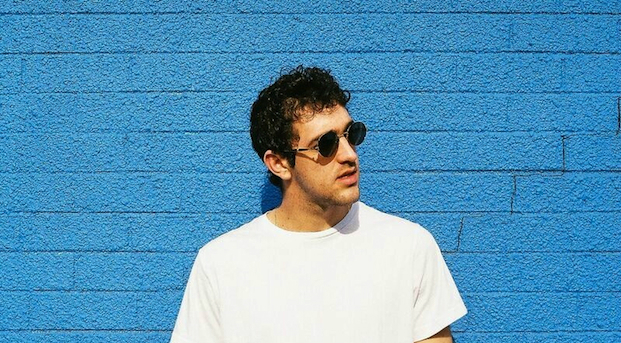 After the success 2015 provided for producer/rapper, FREEDS is back with his killer new mixtape 'Fear, Attachment, Love & Loneliness' (FALL). Last year saw FREEDS score triple j airplay and a tour with the almighty Illy. Stepping his game up to the next level, the Melbourne talent has dropped his 12-track creation available for stream and free download.
Second track on the mix and leading single, Hype, brings on good vibrations of a summer anthem with an upbeat, boppy instrumental and instantly recognisable sample from KC & The Sunshine Band's 80s hit Give It Up. Swinging in with a heavy bass line and reggae groove, FREEDS bends and blends the elements of hip hop. The new project introduces FREEDS with a creative serving of samples, home-hitting lyricism and memorable hooks.
'FALL' starts slow with the reserved pacing of guitar and synthesised organ assisting in the honest declaration of perseverance and independence with We Were Not In Love. Rolling along in his syllabic performance, through the breathless spit in I Need Love and into the groove of Space Cakes, the versatile artist takes on many tones. Carried in by cruisy, looping acoustic guitar the track is slammed with a lyrical smack down on the highs and lows of being "outta this world".
Hitting the breaks, 'FALL' dives into the theme of fear. Over & Over loops piano and percussive samples while FREEDS confesses his deep and darkests. Scoring a ten for relatability, the Aussie talent bares all. Disclosing a major fear of being alone and letting go of self-doubt FREEDS appeals to the emotions of his listeners.
In multiple tunes he uses interesting samples like personal phone conversations, even including one track which is wholly a conversation with his mother. Wrapping up the 12-track mix tape is the feel-good tune, Smile, sliding in with a smooth guitar melody and bass line sample. Smile is the final track on 'FALL' and it's an uplifting tune on rising above the hurdles life throws at you.
Download 'Fear, Attachment, Love & Loneliness' HERE