Fresh Track From DMA's, Proves Debut Album Will Blow Minds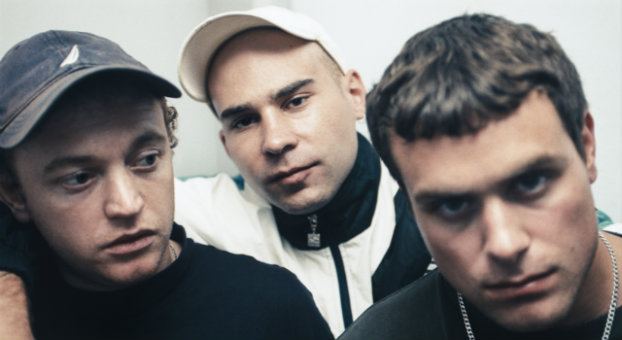 A track that couldn't come soon enough! The legendary DMA's have been making their mark on the globe over the past year, and there is no denying that when 'Most Anticipated Album of 2016' is mentioned, the upcoming debut from the Sydney boys comes screaming to mind. So when we say that another single has been dropped from this record, we give you complete permission to lose your collective shit.
Too Soon is the second single to be released from "Hills End", the DMA's forthcoming and debut record to be released on February 26.
The track itself was a melange of ideas and melodies written separately by the boys, fitted delicately together to deliver a full frontal force, drizzled with bright pop guitar sounds chiming in at all the right moments. A song that digs deep from the outset and doesn't hold back in the slightest. The addictive melody will catch you right away and we can guarantee this dance worthy tune will go straight to your summer playlist before you can say, "YAS THIS IS MY JAM".
The lads were thrusted into the limelight in 2015 as their self titled EP garnered high rotation on the triple j waves, and their lead single Delete working its way into the Hottest 100 of that year. Since then they have toured almost relentlessly around the globe, ticking off Festival bucket lists like crazy. Lollapalooza, Groovin The Moo, Bonnaroo, Reading & Leeds, Outside Lands and Governor's Ball just to name a few, and the boys were announced on the 2016 Coachella lineup this week.
But don't you fret you (probably) law-abiding Australian citizen you, if you're yet to catch these boys on the main stage, basking in their britpop glory, their St. Jerome Laneway Festival spot will give you a chance to lap up what so many before you have fallen in love with. Featuring some sneak peeks at the new record (well we bloody well hope so), they have become known for being a festival highlight and we're sure this won't be any different.
DMA'S ST JEROME'S LANEWAY FESTIVAL
FRI 5 FEB
Harts Mill | Adelaide
SAT 6 FEB
Showgrounds | Brisbane
SUN 7 FEB
Sydney College Of The Arts | Sydney
SAT 13 FEB
Footscray Community Arts Centre | Melbourne
SUN 14 FEB
Esplanade Reserve | Fremantle