From Treadmills To Zero Gravity: The Best Of OK Go!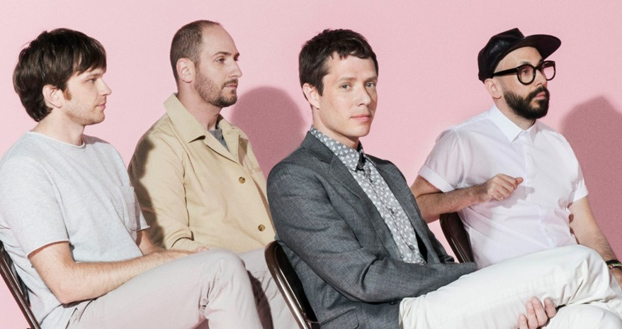 It has been seven years since Chicago 4-piece OK Go first blessed us with their amazing one shot video for Here it Goes Again.  The band has come a long way from setting up a tripod at home and dancing on tripods, with their latest video featuring the group on a plane in zero gravity.
It seems as time passes OK Go gets more and more ambitious with what they do in their film clips.
Some of our favourite OK Go clips are as follows!
6. This Too Shall Pass
We should note that there were actually two film clips made for this song, because that's such an OK Go thing to do. In this case the Rude Goldberg Machine was the preferred. Basically they built an awesome machine just so they could film it for this song and end up getting splattered with paint at the end. What's not to love?
5. The Writing's On The Wall
The Writing's On The Wall off the bands latest album 'Hungry Ghosts' appropriately features a bunch of trippy optical illusions including wait for it…writing on walls.
4. I Won't Let You Down
I Won't Let You Down to start seems pretty neat, a bunch of dudes riding around on cool bikes right? But when the camera pans out and you see amazing patterns created by umbrellas its hard not to love this film clip.
3. Needing/Getting
Once again OK Go built a machine but this time they decided to play the entire freaking song by driving a car through an obstacle course? Because why the hell not?
2. White Knuckles
Dogs! Lots of them!
1. Here It Goes Again
I can never go past the video that started it all.  There's something about way the group so effortlessly dances across those treadmills that always leaves me so impressed. The songs not bad either!