Future Static Return with Fierce New Single and Video 'Waves'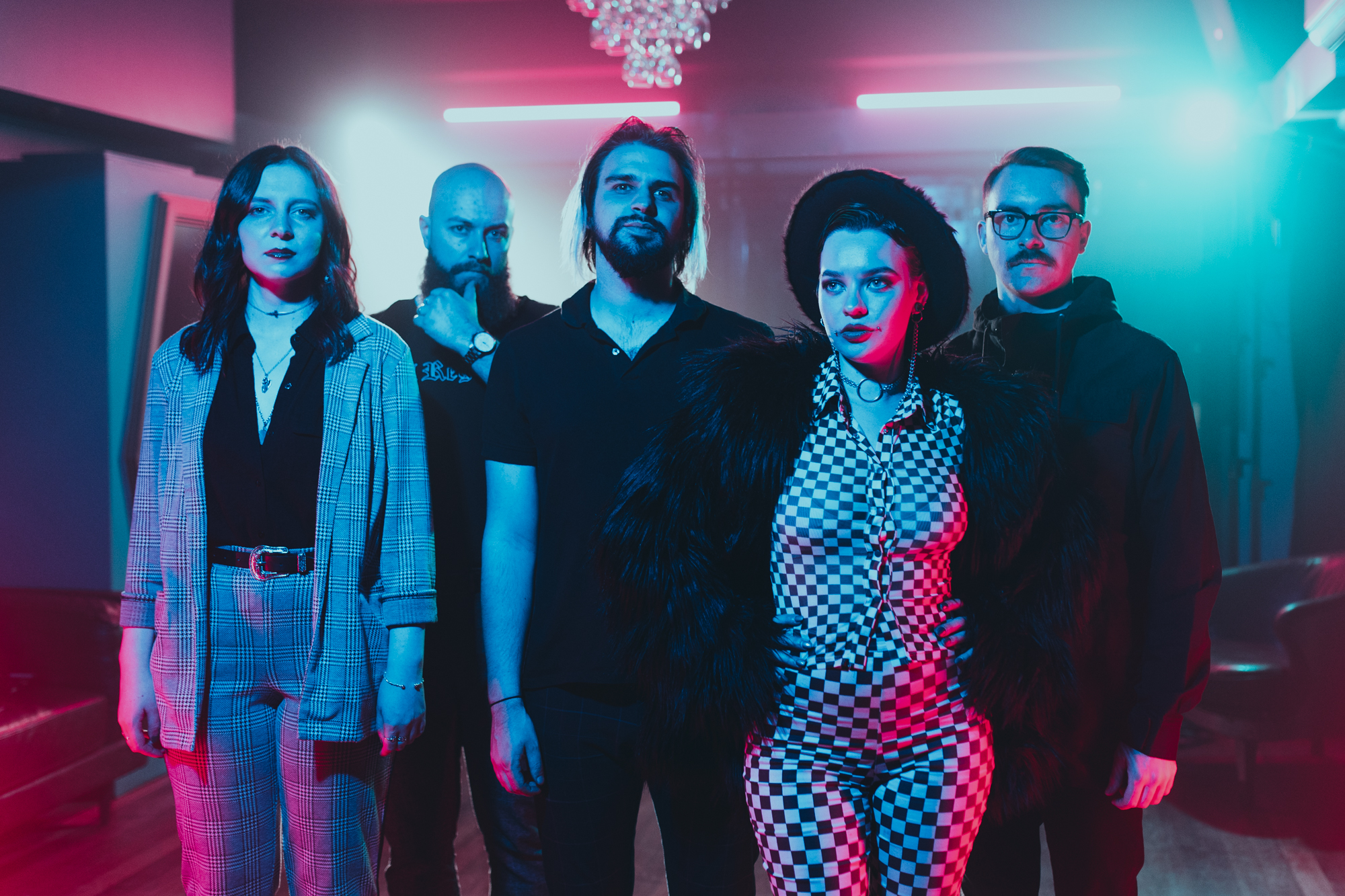 Melbourne-based melodic hardcore act Future Static are quickly becoming one of the most promising bands to emerge on the heavy scene. After announcing their recent signing to Wild Thing Records, the five-piece have revealed the anthemic new single 'Waves' – released 24 November – with an accompanying video.
Produced by Christopher Vernon (Belle Haven, Windwaker) and Sam Bianco (Loose End), 'Waves' showcases a development in Future Static's sound and an uncompromised maturity since their 2020 EP Fatalist. The addition of newly appointed frontwoman Amariah Cook brings a different colour to the style but the superb chemistry between each musical element is the same. The mesmerising visuals of the song – shot and directed by Liam Davidson (Bad/Love) – show Cook struggling in a glass case of water with overlay of the band performing and waves crashing to shore.
The track opens with thunderous drums in an ethereal soundscape before launching into searing guitars and thudding bass. Cook's sweeping and eclectic vocal depth is explored as the song unfolds, effortlessly switching between intense screams and hypnotic melodies for a diverse range of emotions. The deft instrumentation demonstrates an impressive dynamic with both the finesse of intricate riffs and power of aggressive passages, carrying the track through the energetic and mellow moments with confidence.
"The song resonates with many different experiences that we've all faced recently," Cook explains. "From doing a whole lot of nothing, to then diving back into a fast-paced, relentless rhythm, with no certainty of anything going ahead. It's all so overwhelming to even begin to think about," she admits. "It feels like you're being submerged, drowning in an ocean, and you can't get out, even though you know that all you have to do is sit up, breathe, and just feel the waves."
Following her decision to move back to Melbourne from Barcelona at the age of 18, Cook struggled to establish herself musically before linking up with Future Static. The group gelled instantly and she was finally able to fulfill her lifelong ambition of connecting with likeminded people and create compelling music together. The band's debut performances with Cook on the mic immediately turned heads, captivating with her charismatic personality, endless energy and spontaneous stagecraft.
Future Static have seen support from triple j, triple j Unearthed and Metal Sucks (USA), with 'Waves' being added to Spotify's 'Rock Out.' and 'Homegrown + Heavy' playlists. The band will be appearing at Knight and Day Festival in Ballarat on 30 and 31 December alongside heavyweights such as Parkway Drive, Polarisand Trophy Eyes, shortly followed by an east coast tour for Uncaged Festival in January and February 2022.