Future Static Share Astounding Cover of Reggaeton Classic 'Gasolina'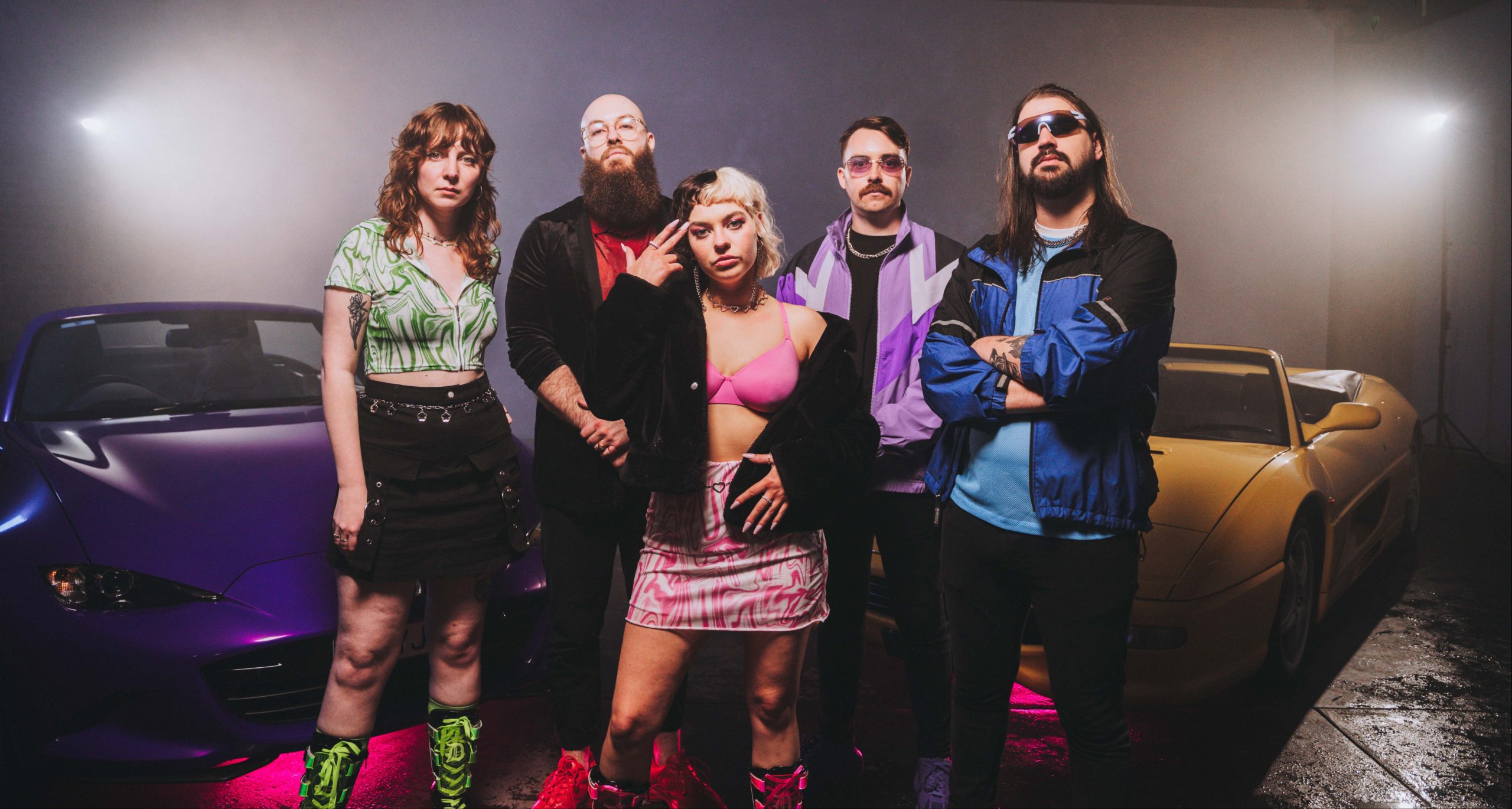 Naarm/Melbourne-based alternative-heavy act Future Static make their hotly anticipated return in an unexpected yet utterly electrifying fashion with a turbo-charged, metal fuelled cover of Puerto Rican rapper Daddy Yankee's 2004 global reggaeton hit, 'Gasolina'.
Electric front-woman Amariah Cook, born in Melbourne and raised in Barcelona, unites the vastly different metal and reggaeton worlds of her upbringing, presiding over the track in fluent Spanish, creating a venomous, chaotic take on the Latin worldwide smash. The release of 'Gasolina' doubles as the culmination of Future Static's meteoric growth and artistic vision following the band's recruitment of Amariah as its new vocalist in 2021 and acclaimed earlier singles' Waves' (2021) and 'Venenosa' (2022).
What started as a happy accident turned fortuitous idea by lead guitarist Ryan Qualizza for a home-grown charity vinyl release metamorphosed into something greater for their Spanish-raised singer. Amariah resonated with the prospect of reinventing a song that was so present in her childhood in the L'Hospitalet de Llobregat district on the outskirts of Barcelona, home to a large number of people of Latin American descent, immersed in the reggaeton musical culture. Having grown up moving back and forth between the "True Metaleros" and polar opposites, the "Reggaetoneros", Amariah explains, "Over there, the metalheads hate reggaeton, so bringing those two mortal enemies together was an entertaining idea for me. I've always had a part in my soul that wanted to try to merge these two socially and musically opposing groups together." 
Amariah further reflects, "Apart from connecting me to my Spanish roots, doing this cover also meant blending our lives together. Even though we were all raised in such vastly different lifestyles and places, it is one of those songs which was extremely popular worldwide, and with this cover, we strive to bring back that sense of planetary community." 
'Gasolina' is a sucker punch of cacophonous riffs, ferocious drums, and raging vocals. The unforgiving arrangement by Qualizza transforms 'Gasolina' into a concoction of woozy and fiery breakdowns, blaring and ruthless guitars, with a signature metal bite. Mixed and mastered by Sam Bianco (Tapestry,Cherry), the final product is gritty, grandiose, and galvanising in equal measures. Accompanying the song is the adrenaline-filled music video directed by Colin Jeffs (Make Them Suffer, Alpha Wolf). Filmed in various locations, including Fabrik Studio and a secret street location for the vehicle stunt work, the clip features dynamic camera shots, fish eye lenses, and vivid animation. The video is dripping with attitude as it combines unhinged and seductive scenes with thrilling motor acrobatics.
Colin explains, "I am always about doing cool, hype clips that turn heads, and I felt like this song was the perfect tune to do a head-turner to. We tried to pay homage to the original video, with it being sexy and fun. We tried to modernise that and add our own flavour and flair to it. I think we did an excellent job of reimagining the song whilst still keeping a lot of the flavour of what it was like back in the day."
'Gasolina' was featured on the charity vinyl release 'The Better Sessions – Volume 2', released November 19, 2022, by What We Do On The Weekend Podcast / Anti Vinyl Vinyl Club. It features covers by Australian alternative artists, with all profits being donated to Beyond Blue. Purchase HERE.
FUTURE STATIC
TOUR DATES
THU 13 JUL | CHERRY BAR, NAARM/MELBOURNE VIC
WED 20 SEPT – SAT 23 SEPT | REEPERBAHN FESTIVAL, HAMBURG, GERMANY
FRI 29 SEPT – SUN 1 OCT | EUROBLAST FESTIVAL, COLOGNE, GERMANY