Genesis Owusu Returns With New Single, 'Tied Up!'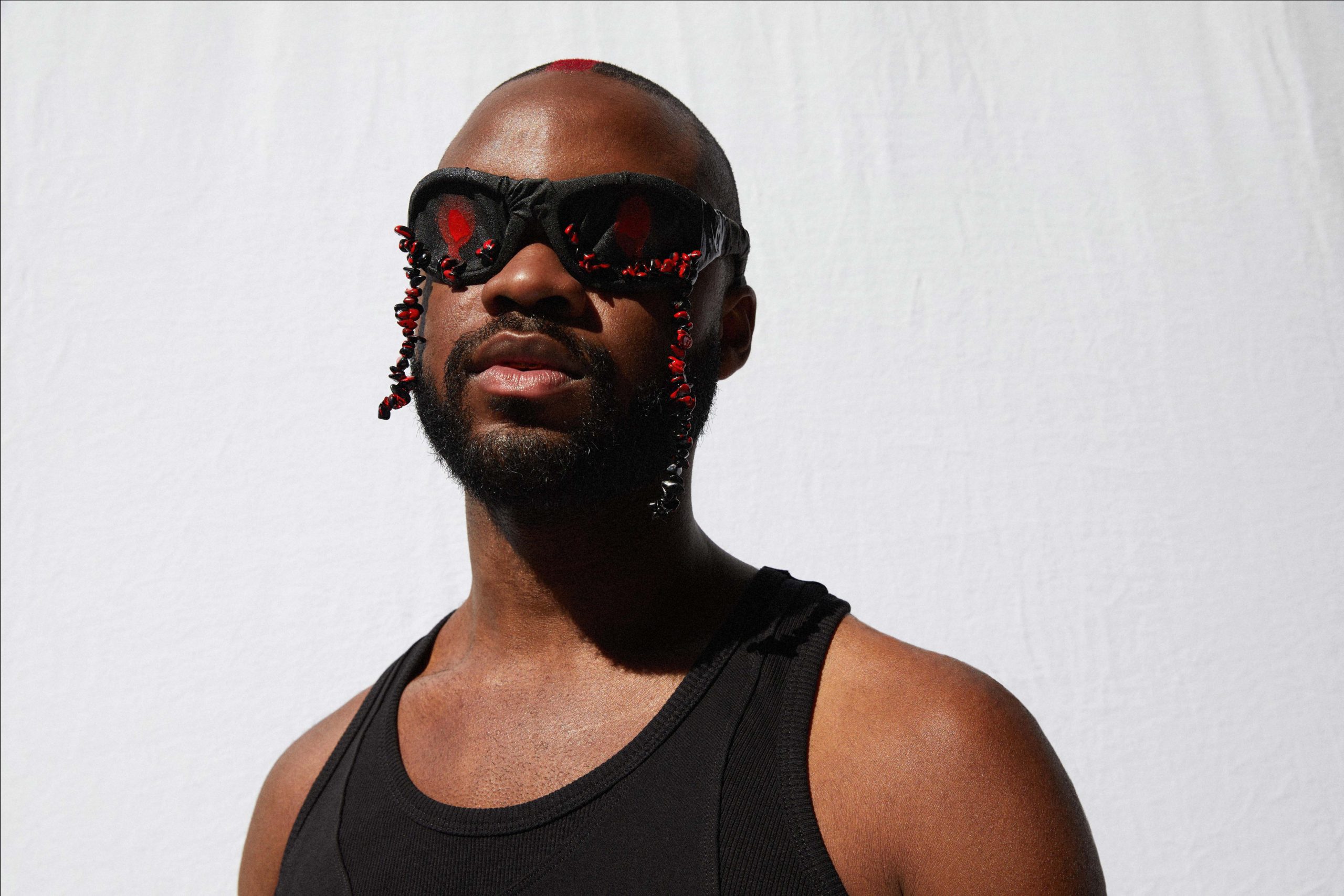 Kofi Owusu-Ansah, widely known as Genesis Owusu, stands as a beacon of talent and innovation, having received numerous accolades, including multiple ARIA Awards. This week, he unveils his latest single and accompanying video, Tied Up!, a captivating piece of artistry that serves as a glimpse into his highly anticipated sophomore album, aptly titled STRUGGLER. As the anticipation builds, Genesis Owusu is ready to embark on a World Tour, with Australia being the first destination in December. Audiences can prepare for an extraordinary live experience, as he takes the stage to captivate and inspire with his unmatched energy and charisma.
Tied Up! emerges as a sonic force, driven by a relentless beat and a guitar line that warps reality itself. Genesis Owusu's commanding vocals cut through, penetrating the core of the album's essence: the profound struggle to navigate an uncertain world while remaining true to one's own identity. The track's production, helmed by the talented duo Sol Was (known for Beyoncé's Renaissance) and Henry Was (credited with works by Justin Jay and Thumpasaurus), blend addictive elements. Undoubtedly, this instant classic will become a cherished addition to the dynamic live repertoire of Genesis Owusu, captivating audiences with its raw energy and introspective power.
Arriving on August 18, STRUGGLER stands as an imminent odyssey, delving fearlessly into the realms of chaos and absurdity that permeate our existence. Genesis Owusu will take listeners on profound exploration, challenging us to confront the trials and tribulations of life head-on. Through his music, he ignites a flame of resilience, reminding us of our innate capacity to endure even the most bewildering circumstances.
In a grand celebration of the album's arrival, Genesis Owusu is set to ignite the stage with a spectacular series of headline shows. Embarking on an extraordinary journey, Owusu will bring the immersive STRUGGLER live experience to captivating cities across Australia, including Perth, Melbourne, his beloved hometown of Canberra, Brisbane, Sydney, and Adelaide. As the excitement builds, these performances will be elevated to new heights with the presence of special guests from the United States, none other than the remarkable EARTHGANG, guaranteeing an unforgettable experience for audiences. Tickets for the mammoth tour are on sale now.
It's been a wild ride for Genesis Owusu in recent years with his sky rocketing rise in popularity due to his refreshing and forward thinking artistic delivery. With this new single under his belt and the new album on it's way, we're sure the rise will continue to head vertically. Tied Up! Is available now, while the album, STRUGGLER is available August 18th.
STRUGGLER AUSTRALIAN TOUR DATES
Presented by OURNESS, triple j, Astral People & Handsome Tours
Supported by triple j
with Special Guests EARTHGANG*
Friday, 1 December 2023 – Ice Cream Factory, Perth WA
Friday, 8 December 2023 – Festival Hall, Melbourne VIC
Saturday, 9 December 2023 – UC Refectory, Canberra ACT
Thursday, 14 December 2023 – Fortitude Music Hall, Brisbane QLD
Friday, 15 December 2023 – Hordern Pavilion, Sydney NSW
Saturday, 16 December 2023 – Hindley Street Music Hall, Adelaide SA
TICKETS HERE
*excluding Perth show