Get Cheeky With INPHLUX's Mood-Lifting Single 'Queen Of The Weekend'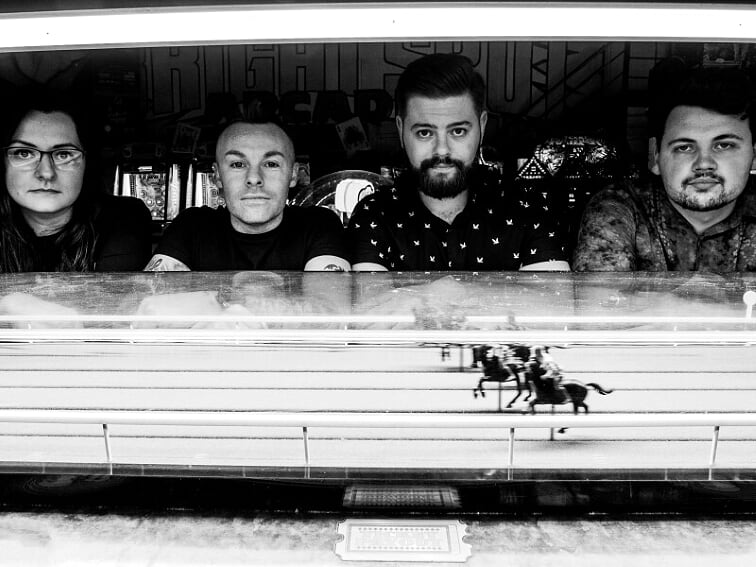 UK Indie-rockers INPHLUX have delivered a healthy dose of serotonin in the form of their new track, 'Queen Of The Weekend'.
Consisting of band members Alex Jones, Mike Bainbridge, George Campbell and Sarah Pollitt, INPHLUX are newcomers to the Liverpool indie-rock scene, having only formed in 2019. The group were already making their mark pre-lockdown, gigging around their locals and enticing audiences with their fiery and upbeat performances- and they're set to continue this momentum when circumstances allow.
RELATED: SUNBURN RELEASE INDIE-ROCK EARWORM, 'ALL I'M MISSIN". READ HERE
With a sound that feels reminiscent of Foals and The Strokes, 'Queen of the Weekend' was recorded at 3rd Planet Studios and mastered by industry professional Robin Schmidt (Liam Gallagher, The 1975). INPHLUX make it hard to believe that this is their debut single, showing an impressive amount of talent with this polished piece of music that's simply intoxicating.
Setting the scene with dynamic drums and explosive guitar lines, this track is a killer example of indie-rock done right. 'Queen Of The Weekend' is the sort of the track we can see crowds thrashing around to at their local venue- heads bopping, arms flailing, drinks spilling over the sides of the cup kind of vibe. The band have managed to create a truly danceable, energetic anthem that's just asking to be the background sound to some cheeky weekend antics.
Have a listen for yourself now and keep an eye out for more from these guys!