Getting To Know Sunshine Coast Rapper, Caelwhip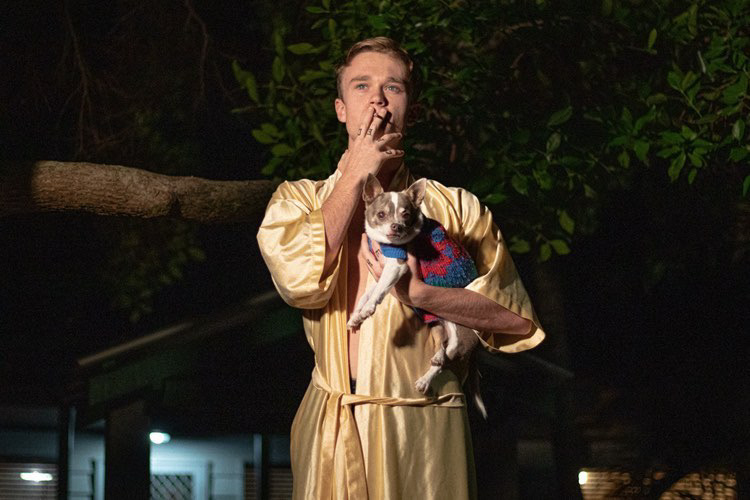 Recently Sunshine Coast rapper Caelwhip revealed his new single, 2 Bucks A Litre, the new track follows on from his previous 2022 release, I Don't Wanna Work. It's a bold track that oozes with flow and thick production. To celebrate the release Caelwhip has shared with us a little bit about what it was like growing up in his hometown, his influences and gives an insight into his creative process. 
How growing up on the coast has helped his process.
I think I can attribute a lot of who I am and what I believe to where I grew. Since I was 3 years old, I've lived in the Coolum Beach area, attending Coolum Pre-School, Coolum Primary, then Coolum High. I'm a Sunny Coast boy through and through and according to anyone from Sydney, Brisbane or anywhere else I might be, that shines brightly.
There's a magic to Coolum which anyone who's ever stepped foot here will tell you. Being a local is part of my identity and I wouldn't be the person I am without it.
Being raised by my mother, a lot of my early influences in music were the likes of Blondie, ABBA, The Cat Empire and that "Tide is high but I'm moving on" song that everyone's mum seemed to play. It wasn't until later when with my cousin Cormac's influence, I discovered rock, mostly punk. I was a diehard Green Day fan; theirs was my first concert I ever had been to.
It wasn't until late primary school until I found hip-hop, through the likes of Eminem, Hilltop and Drapht.
I think moving forward, I aspire to be the best version of myself. All I want my music to achieve for me is just to know I gave it my best shot and I'm a better person for it. I want the benefits of my music to be felt by the people around me and the community I owe myself to. I felt lost for so long after school.
I knew my happiness and excellence wasn't on the other side of a high paying job or a secure future, it was in the midst of taking a leap and not being so scared of life, realising all I want to do is have fun, great experiences and great people around me, and my journey so far has been all of that and more.
CAELWHIP'S CREATIVE PROCESS – FOUR INSIGHTS INTO HIS FLOW
The way I create always for me has to be natural; a go with the flow creation process, it's not necessarily something I set out to do, it's more so something that just happens. While this might scare some people who are structured to their core, let me break it down for you.
I will usually start by getting myself in the right mindset, this is very important for me because with time I've learnt that my exact emotion I'm feeling at the time of recording is how the track is going to be portrayed.
I will go through a catalogue of beats and see what speaks to me in that moment, often freestyling nonsense to get a flow down first. Which is again, very important to me because I treat my voice like a multilevel instrument that adds to the already brilliant instrumental.
I then go back over the track 3000+ times with this rough flow memorised and plant the hardest, most compelling lyrics of this generation into place…. at least that's the plan anyway.
I record my tracks with my Rode Nt1-a in my homebuilt studio west of Coolum. I live on a beautiful 2 acre property without distractions which is a perfect birthplace for my clarity and beautiful music.
Caelwhip's bopping new track, 2 Bucks A Litre is available now, everywhere.