Glitoris Bring The Noise On Their Latest Offering, 'Lickety Split'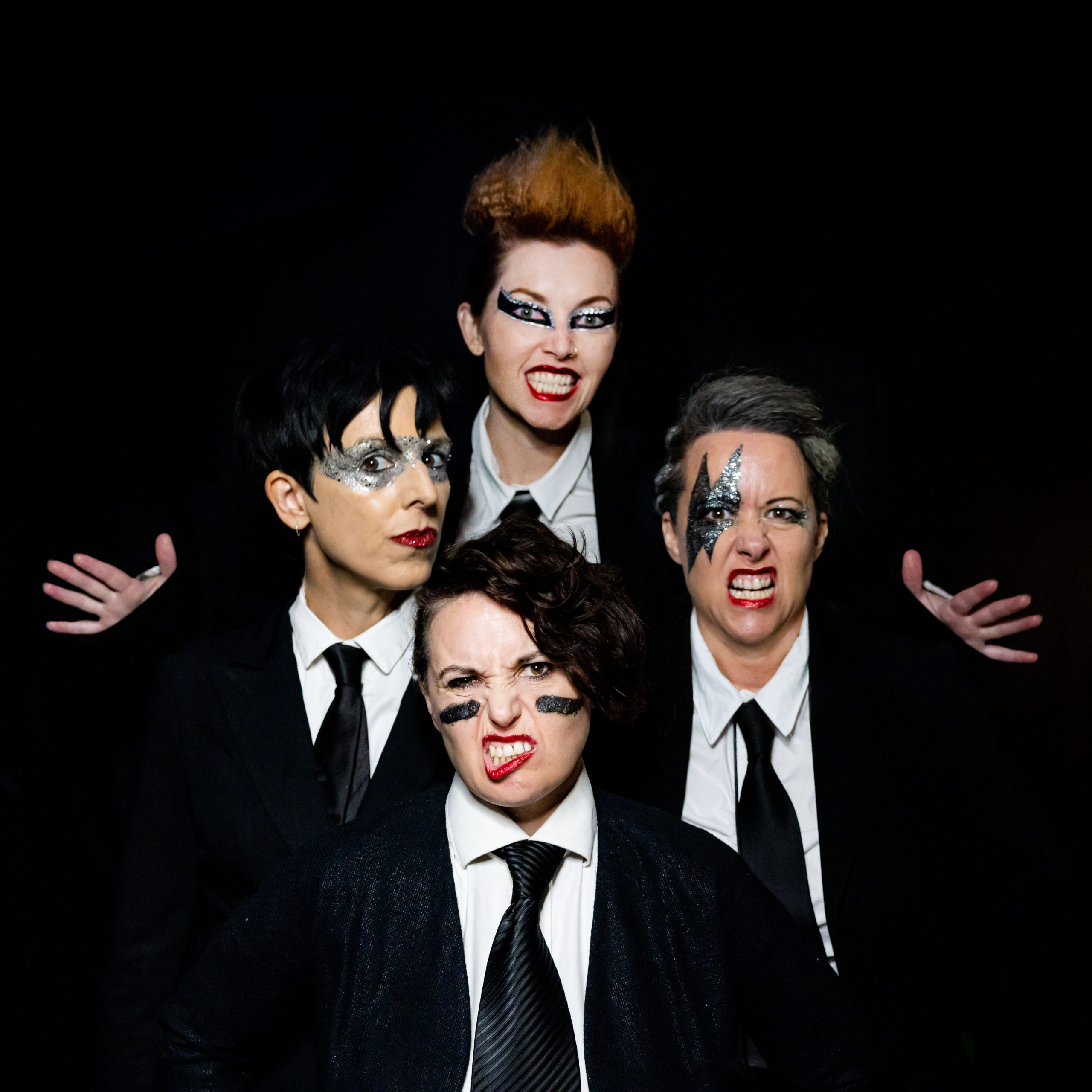 Australian femme-fueled 4 piece, Glitoris have returned with a powerhouse single, Lickety Split. It's the band's first single since their huge 2020 release, Slut Power.
This new jam is a theatrical-packed rock opera that sees Glitoris at their best, it's a true statement to the overall theme of the band, in-your-face lyrics, gritty guitar work, and an experience that is a signature that only Glitoris can provide.
A love letter to sex workers, Lickety Split, is a celebration of queer sex positivity.
"The song is about sex positivity, and celebrating s3x w0rkers, capturing the queerness of the band, the Gliterati and our community," the outfit explain.
"It was one of the first tracks written for our sophomore album and we had the title from the very beginning. 'Lickety Split' is a club full of fun and frivolity; every day is a lucky day and the strippers always get double bubble!" – Glitoris.
A wonderfully entertaining tune, and we're excited to see Glitoris back at their absolute best. Currently, on tour with Regurgitator, fans will get to see this one and more smashed out live across the country throughout May. Lickety Split is available now everywhere.
REGURGITATOR TOUR 
Friday 12 May | City Hall | Hobart
Saturday 13 May | The Forum | Melbourne (SOLD OUT)
Sunday 14 May | The Forum | Melbourne
Saturday 20 May | Roundhouse | Sydney
Sunday 21 May | ANU Kambri | Canberra
Saturday 27 May | Bridgeway Hotel | Adelaide
Sunday 28 May | Metropolis Fremantle | Perth