Going Swimming Share Explosive Album, 'Can't Wake Up'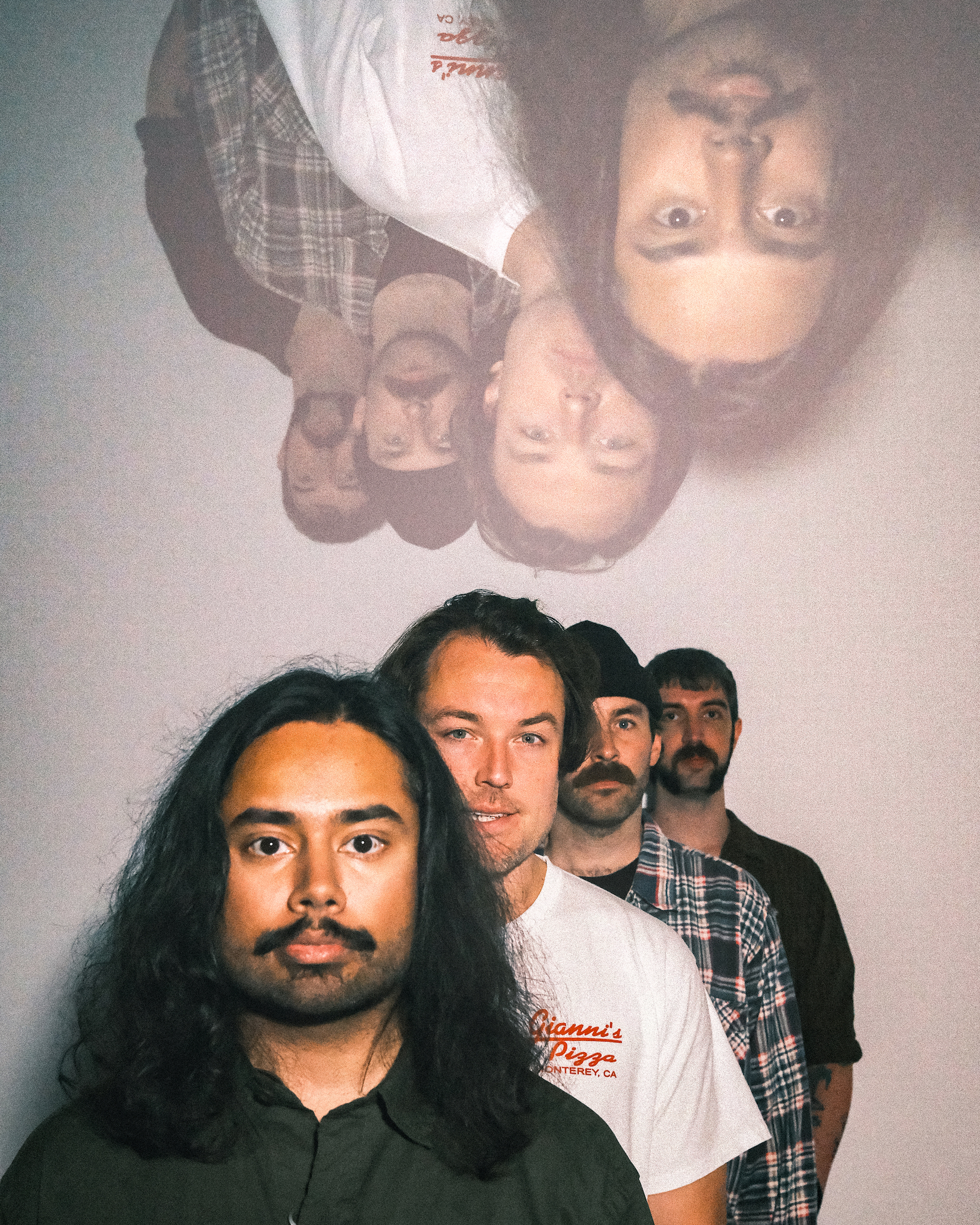 Naarm/Melbourne-based surf-punk band Going Swimming plunges headfirst with their latest offering, 'Can't Wake Up'. The album delivers a visceral and unyielding sonic experience across ten tracks, seamlessly melding aggression with melodic finesse, crafting a sound that's both ferocious and irresistibly catchy.
The instrumental opener 'Unbelievable Seals' kicks things off with blistering guitars and relentless drumming. This energy becomes the guiding force as the album unfolds, maintaining a vigorous pace through standout tracks like 'Cold Front' and single 'All Dressed Up To Cry'—the latter showcasing a perfect union of anguished vocals and frenetic instrumentals, creating a mosh-worthy anthem.
'Hating/Waiting' takes a brief detour, introducing an eerie and dynamic interplay between instruments and vocal melody. Going Swimming displays a musical complexity, adding layers to the album and proving their willingness to explore within conventional genre frameworks.
The aptly titled 'Murderous Mongoose' unleashes a harmonic sonic onslaught, featuring assertive riffs and intense vocals. It's a track that encapsulates the raw power of surf punk, serving as a testament to the band's ability to distil the genre's essence into aural dynamism.
'Unimpressed' and 'Stuck' maintain the album's kinetic momentum, offering seamless transitions between the arrangements. The guitar work stands out with sharp, distorted riffs, contributing significantly to the album's gritty aesthetic.
'Malaria' injects a sense of uncertainty and urgency melodically and instrumentally. The relentless pace of the drums, combined with the soaring vocals, whilst the title track, 'Can't Wake Up', takes a more introspective turn. Delving into themes of disillusionment and frustration, the lyrics add a layer of depth to the album. The stark contrast between the bold sonic landscape and the introspective lyrics creates a compelling tension, keeping listeners engaged throughout.
'Not A Get At' closes the album, encapsulating the rebellious spirit of punk, serving as a fitting conclusion to an album that steadfastly refuses to compromise on its intensity and
authenticity.
'Can't Wake Up' showcases the band's prowess in navigating the aggressive and chaotic elements of punk while infusing moments of musical nuance. The album successfully captures the balance between rebellious and light-hearted spirits, making it an essential listen for aficionados of the genre.