Gold Coast Music Awards 2018 Winners Announced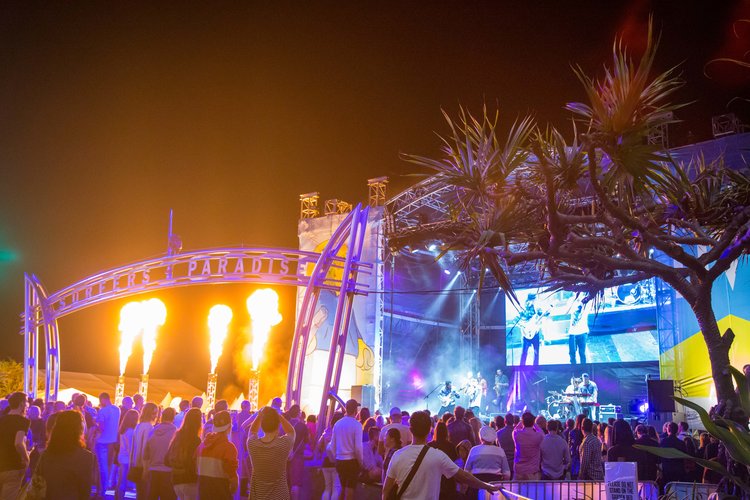 Gold Coast Music Awards has grown into something far beyond its grassroots beginnings. Now in its fourth year, the beachside event—held on the prestigious Surfers Paradise promondade—announced its winners of the 2018 event with Amy Shark and Hollow Cove sweeping the night.
A finalist in four categories—and winner of two last year—Amy Shark, for the second year in a row, took the night's Artist of the Year award. In a video message from the studio to the audience, she gave her humbled thanks to her hometown and wished she could be there to celebrate.
Although Amy Shark took the biggest award of the night, she was pipped by The Mason Rack Band for Live Act of the Year—the categories' first year—Hollow Coves also snagged Song of the Year for Coastline and Video of the Year went to local hip-hop duo Lane Harry x Ike Campbell for their Nils Nilsson-directed video, The Dash.
Furthermore, Hussy Hicks took home Album of the Year—accompanied by a passionate and heartfelt speech—and Hollow Coves took another award with the Breakout Artist of the Year. Two of night's most deserving awards, however, went to Miami Shark Bar for Venue of the Year—beating out elsewhere, Miami Marketta and Soundlounge—and Shakafest for Event of the Year.
Former triple j maverick, Dom Alessio, hosted the night, not to mention the free live concert adjoining the awards ceremony. The massive live stage had some finalists performing for the public including recent AAA Backstage Birthday Bash stage slayers Eliza & The Delusionals, Bobby Alu, Hussy Hicks and Electrik Lemonade.
Artist of the Year
Amy Shark
Breakout Artist of the Year
Hollow Coves
Album of the Year
Hussy Hicks – On The Boundaries
Song of the Year
Hollow Coves – Coastline
Video of the Year
Lane Harry x Ike Campbell – The Dash
People's Choice Award
Baltimore Gun Club
Event of the Year
Shakafest
Venue of the Year
Miami Shark Bar
Live Act of the Year
The Mason Rack Band